No worries, it's not a weapon. It is a fishing tool.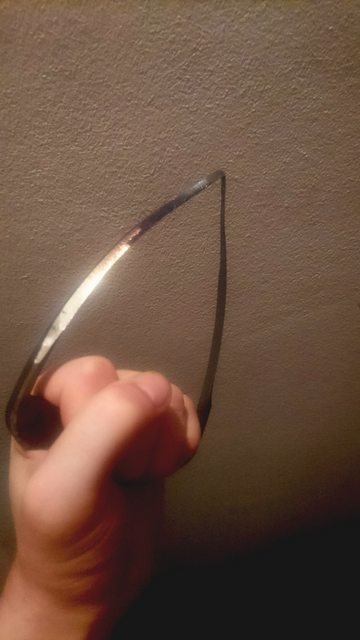 I am making this for my fisherman friends, for, both the pros and amateurs. Two years back I made the fist tool and gave it to my best man and he was pretty impresed with it. Soon after he showed it around among other fisherman and I got a lot of requests and made lots more of them. The main use for this tool is too pick Noah's Ark shells (one sort of mussels), but it can be used to cut ropes and as a beer opener. I made the first models using a CNC laser, the material I used is hardox and armox. Both materials are used for protection, for example, in tactical vests or in armored civilian vehicle. The patria is build completely out of armox. The only problem with this materials is corzia, it not nice for the eye. It would be best if I could get my hand on some 18/10 stainless steel but, sadly, I can't. Now I made this one for @dumar022 so he can do an under water field test. Here is a link of his post on how to collect some Noah's Ark shells.
https://steemit.com/foraging/@dumar022/undersea-foraging-mussels-from-sea-to-plate
Here in Croatia we call it ''kunjkara'' and, as far as I know, you can't buy it in your regular fishing equipment shop. I hope he will do a brief review for it so stay tuned.
Happy fishing steemers!