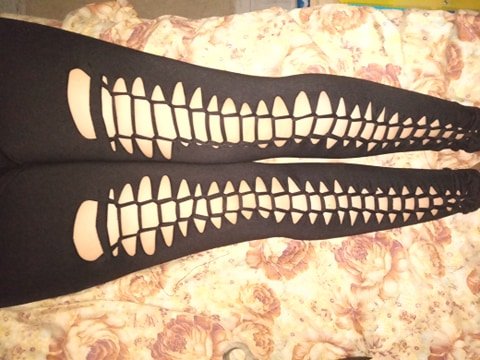 My Old Pair Of Leggings Now Styled Up With Funky Details
Completion time : 10 minutes maximum
Materials: old pair of leggings and scissors
This is my second post about a DIY project or something I prefer to call Design It Yourself. :) 23 days ago I made a similar DIY project about an old pair of blue jeans and here is the link to that if you want to check it out.
Here is how I made the design myself :
Grab that old pair of leggings that you no longer want to wear. Plain solid color is preferred to highlight the design.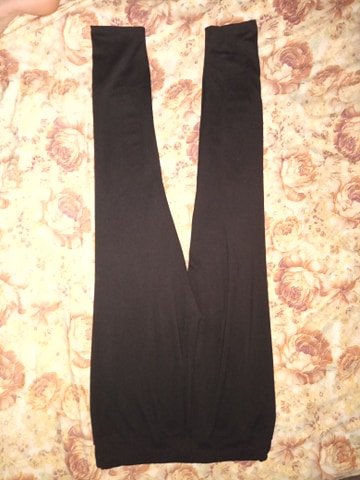 On one part of the leg make parallel incisions or cuts along the leg using scissors. You can make as many as you want but going full length down the bottom most part is better just leave an inch or two.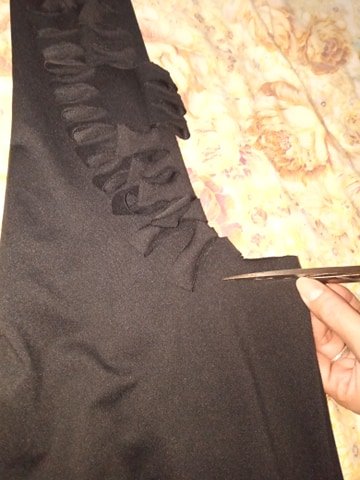 Pull the upper most strip of cloth that you made with previous cutting and loop with the one below it.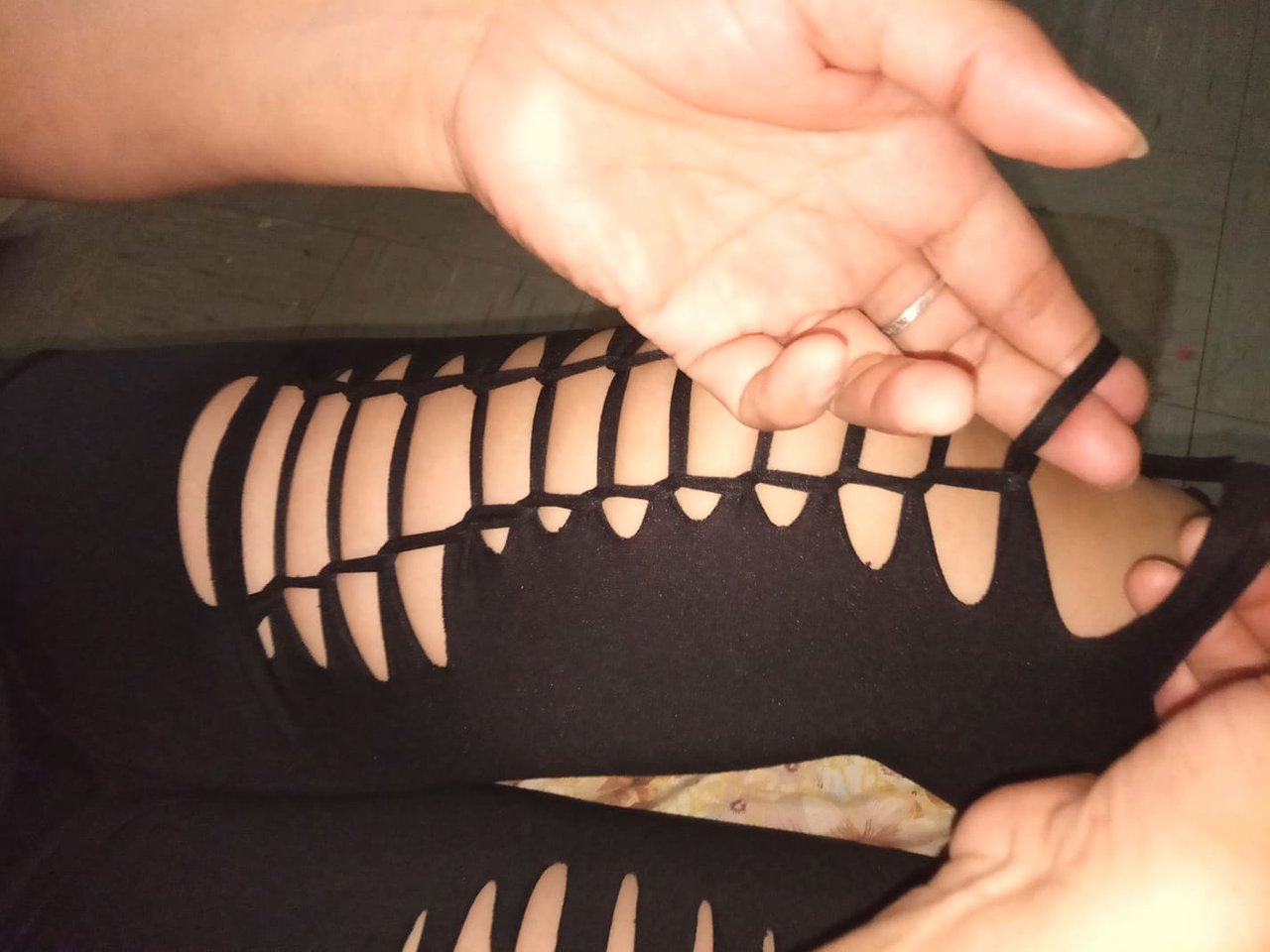 Then to the next strip of cloth below the previous loop...keep going...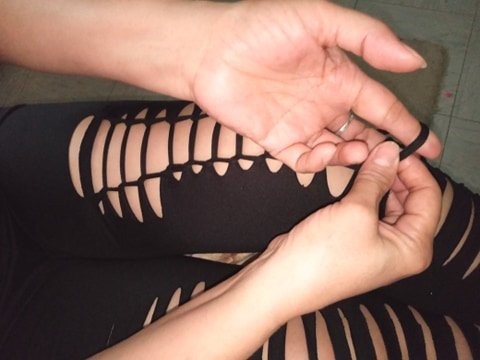 until you reach the last strip of cloth. Cut the last strip of cloth in the middle then use the two resulting flaps to secure the design tightly on both sides.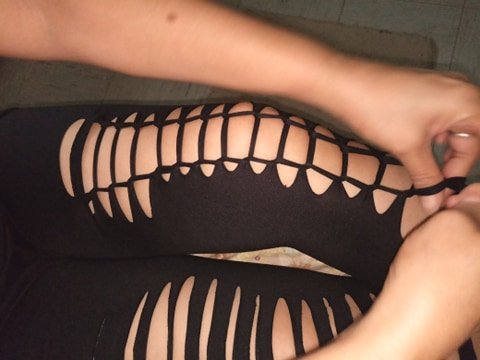 Repeat the steps on the other leg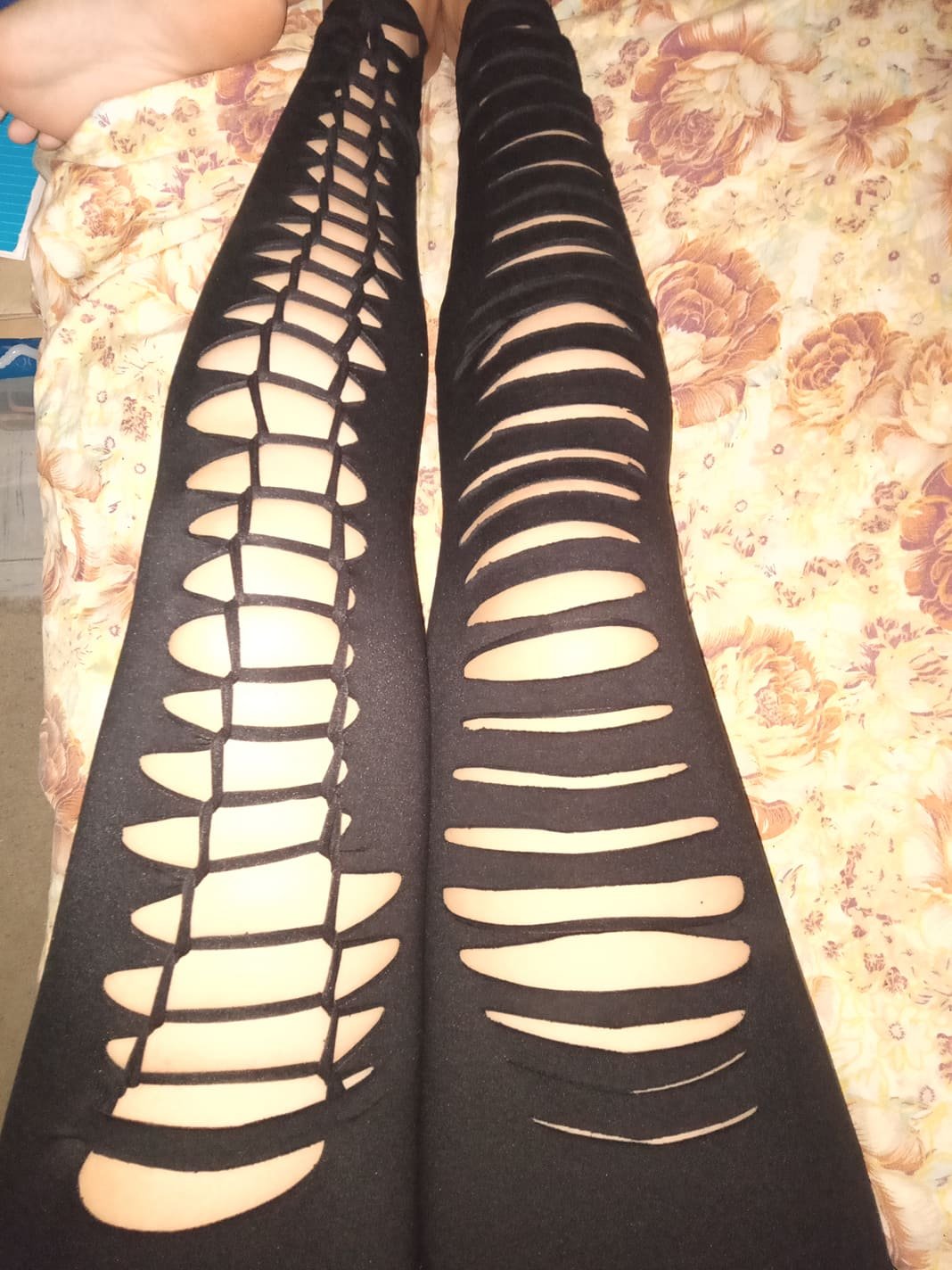 Two legs done and you are good to go.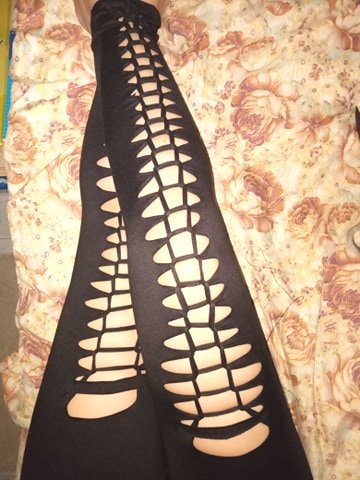 Make do with what you have a simple piece of old clothing like this leggings can be transformed into something fun and interesting. It takes a bit of imagination to create a DIY like this. Be patient and trust in your creativity. Hope this inspired you to create and had fun reading. I was not able to catch every step with photos as I was doing this on my own. If there is something missing or not clear just look at the photos again I am sure you will be able to grasp the simple steps needed.
Cheers
Ally