Hello,
Today I invite you to a post related to the craft ;) The inspiration for this work were words: Carnival obliges.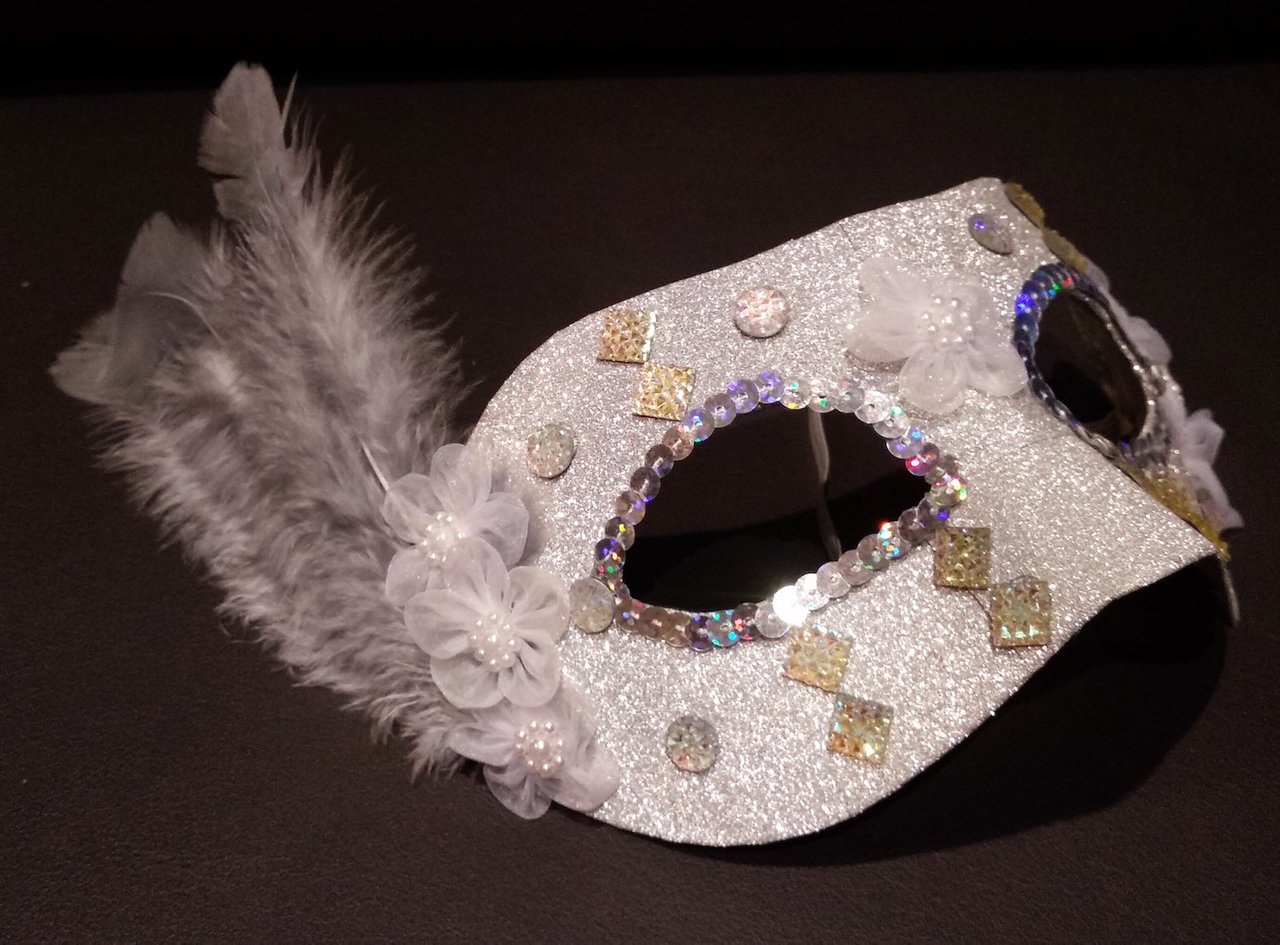 ---
Needed materials:
mask base,
glitter tape,
a feather,
sequins,
diamond stickers,
flowers made of ribbon and decorated with pearls,
scissors,
hot-melt adhesive.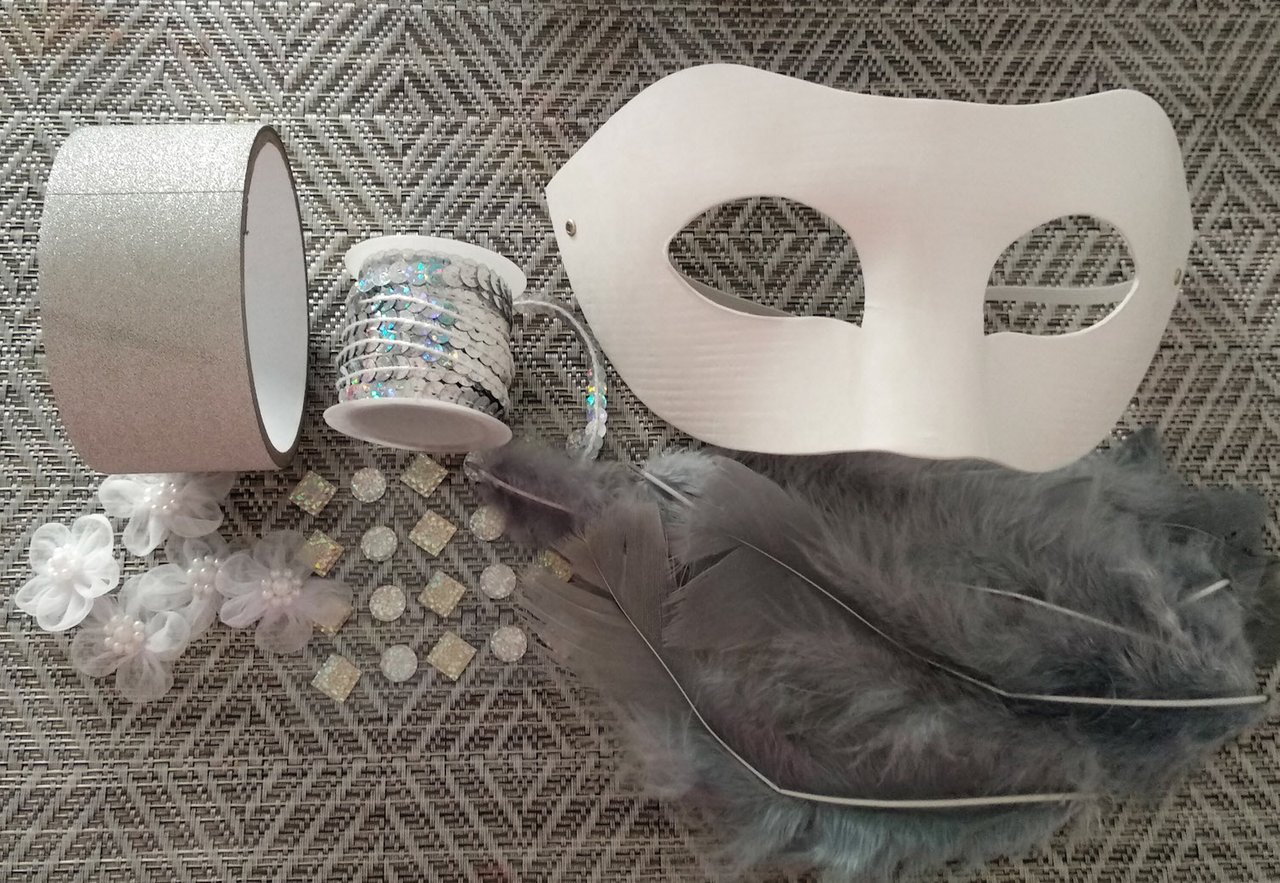 Making a mask:
The first and at the same time the most difficult stage of making the carnival mask was to cover the base with glittering tape. Unfortunately, the beautifully made and face-fitting shape of the mask did not want to cooperate with my tape. Fortunately, after several attempts I managed to achieve a satisfactory effect ;)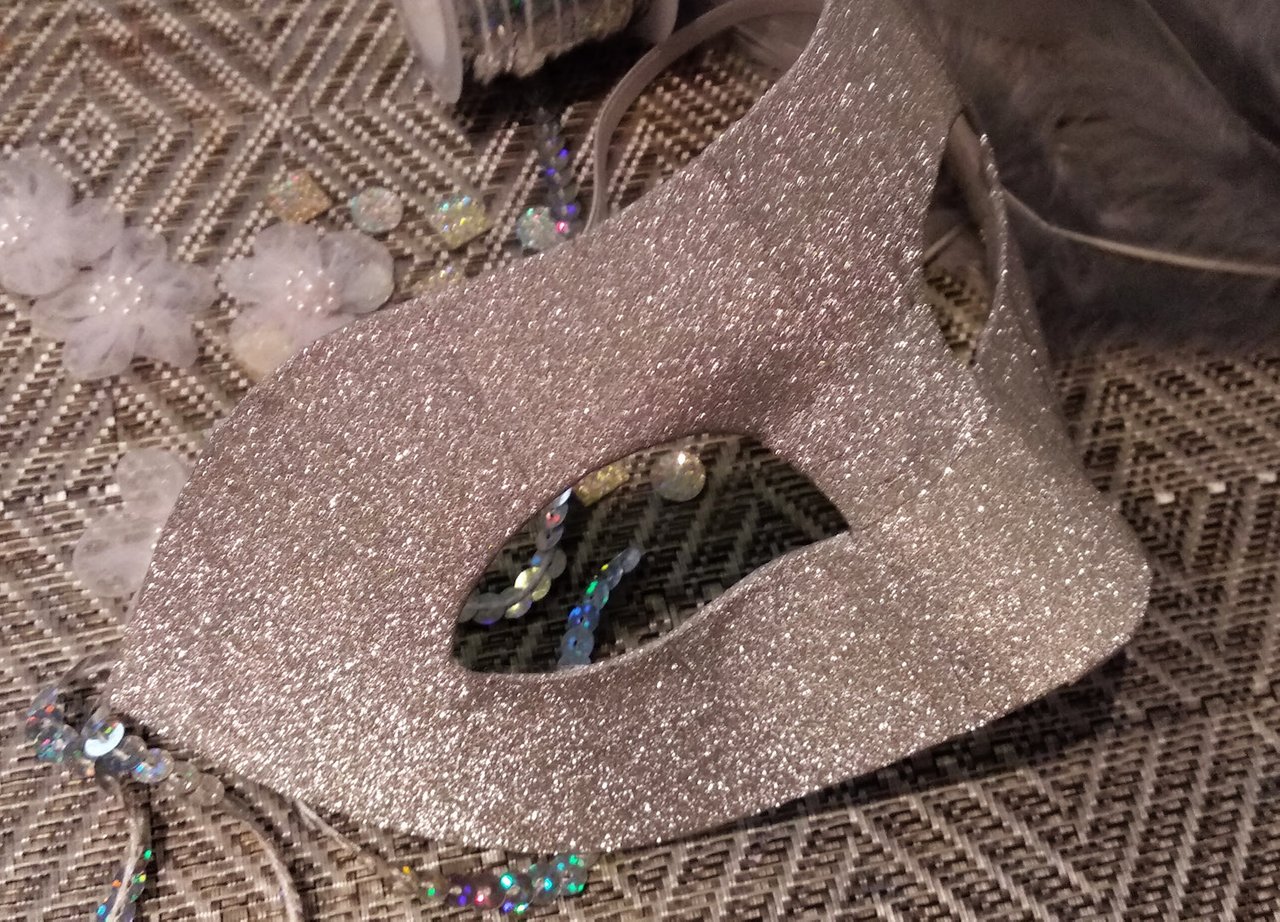 Now all that is left is the pleasure of decorating the mask. At first I stuck sequins around eyes. Then I added feathers on the right side of the mask. To cover up the not very aesthetic feathers tips I decided to add some more flowers. Then it was time for the left side of the mask. Here I stuck the flowers. Having made the edge of the mask I only had to add a few more details in the center. Diamonds turned out to be useful.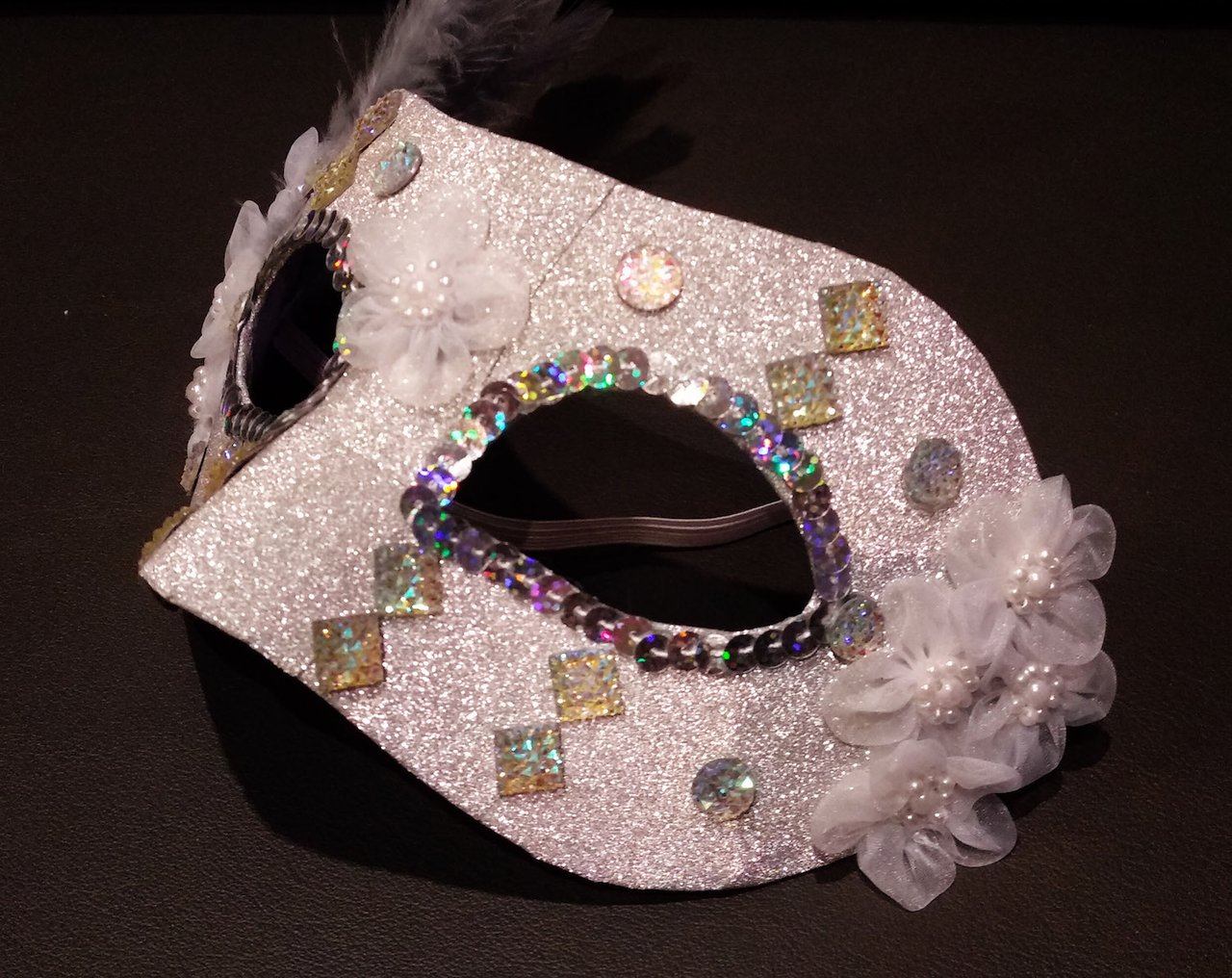 ---
I'm satisfied with the end result. The mask can be worn without unnecessary effort ;)
How are you doing? Did you make any carnival gadgets?
Greetings,
@pkocjan
---
Pierwotnie opublikowano na Creatively by life. Blog na Steem napędzany przez dBlog.