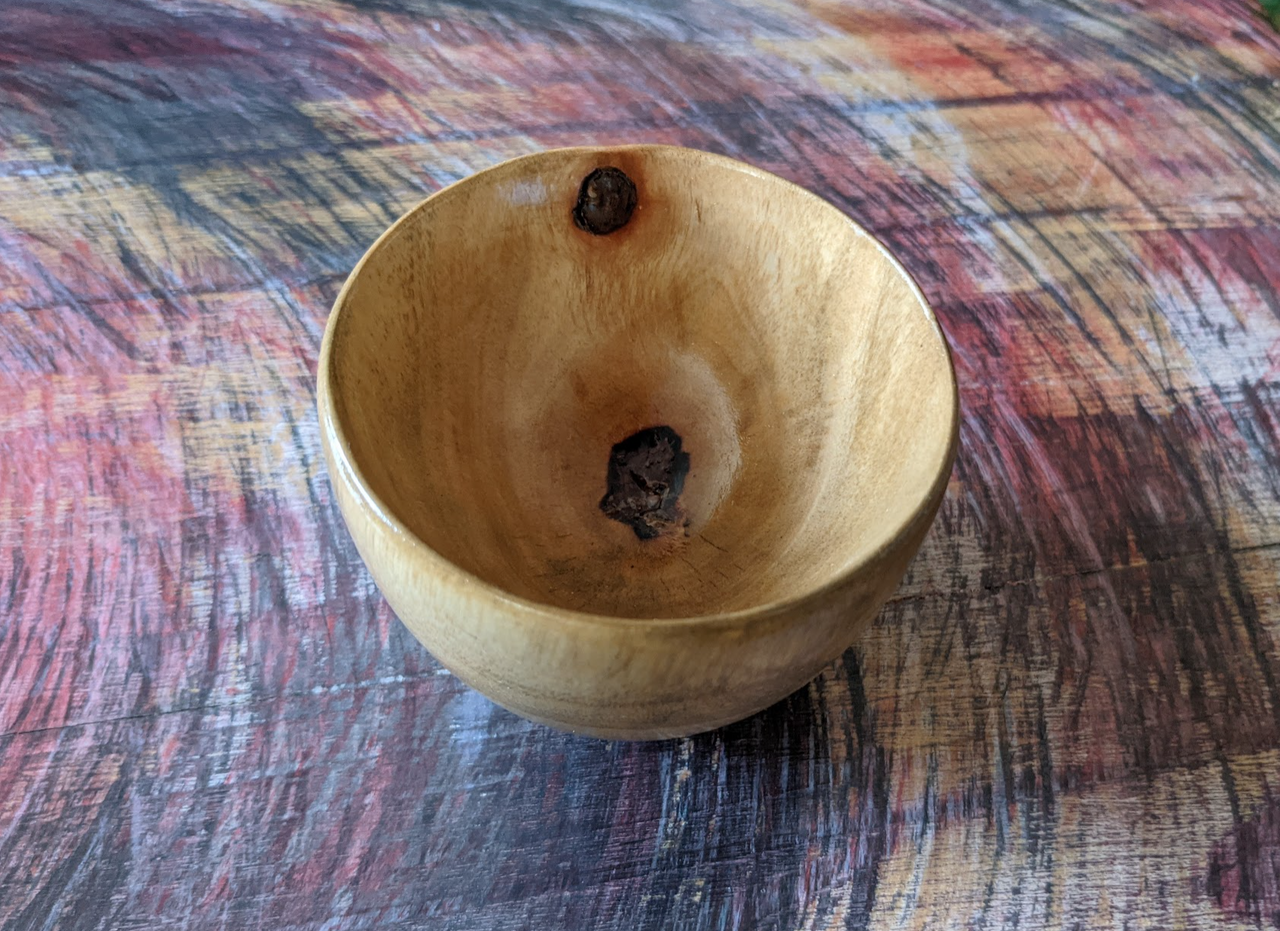 Our neighbor came by the other day to see what we were doing. We told him we were learning how to use a lathe so we were practicing making small items out of the wood we found, and foraged.
Our neighbor then asked if we could turn him a small cup. He wanted a wooden cup for his breakfast table.
We said we would give it a try.
Here is the finished product. We turned it one day then let it sit for a day then coated it with Wipe-on-Poly. We put on 10 light coats. The reason we use Wipe-on-Poly for our wood products that will be used for food is that we want to make sure the surface is sealed so bacteria cannot grow in the pores of the wood.
We gave the cup to him this afternoon and he was very happy with it. The wood has two piths in it that we did not see until we turning it.
We told him we could try another piece of wood but he liked the look.