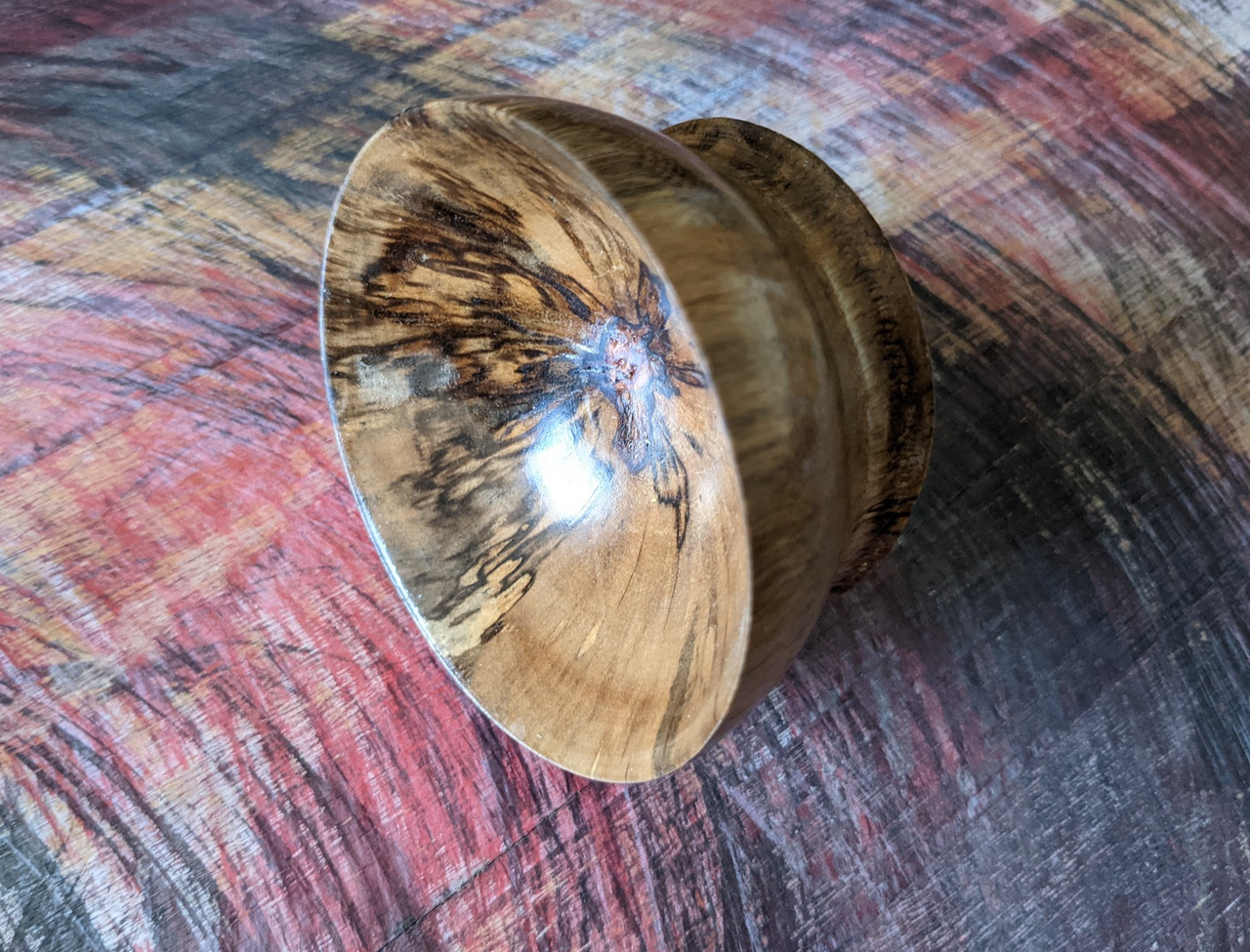 We turned this small sauce dish for our own use the other day and just finished it today.
We really love the pattern in the wood.
It is so cool to see the patterns come out when we cut away the wood.
When we put on the Wipe-on-Poly the patterns really popped.
We are going to let the poly cure for a few days and then use it for the sauces for our dinners.