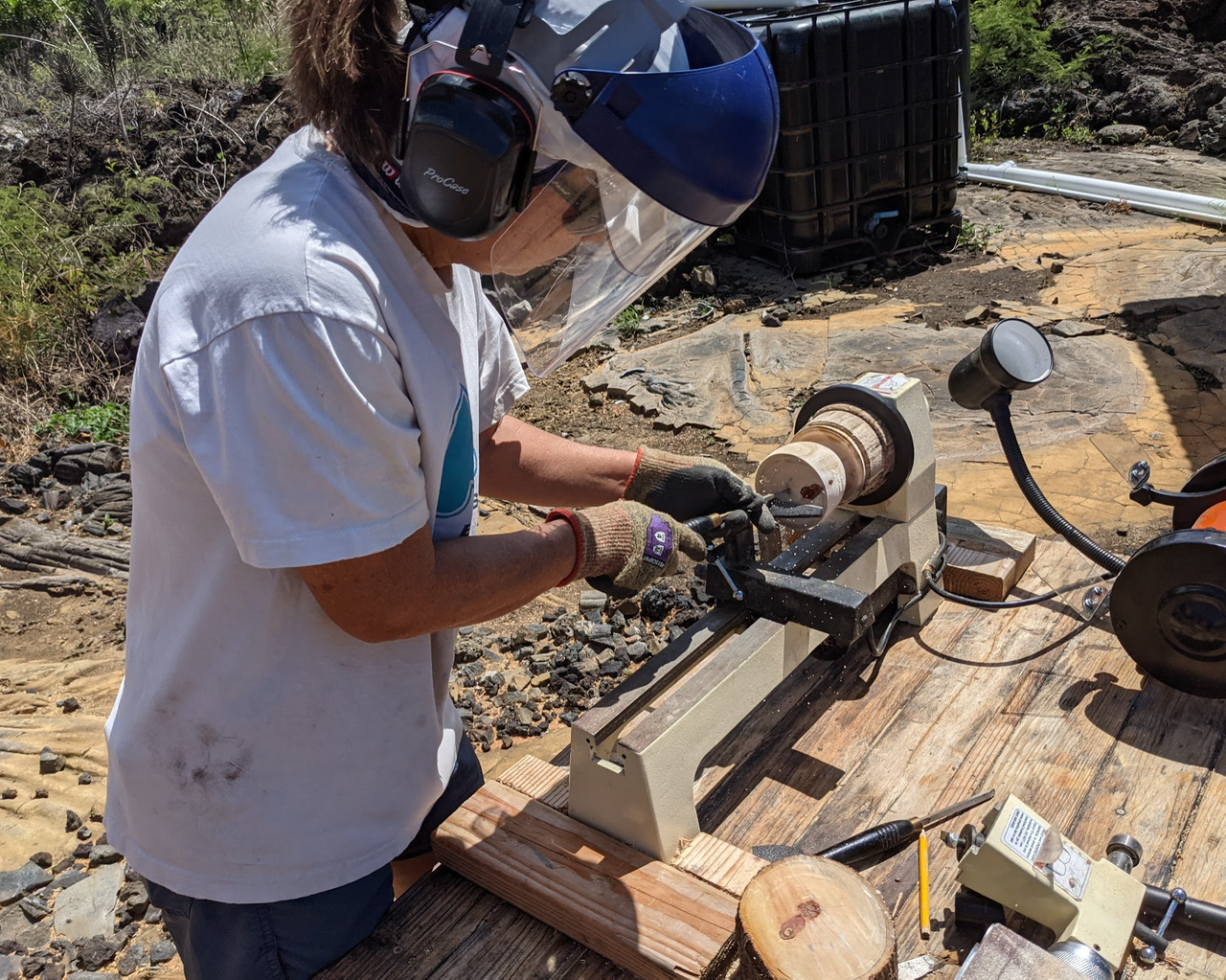 We decided to turn another Avocado Wood Cup yesterday out of another piece from the same log.
We have to mount it using a face plate as the chuck we have for this lathe is not so good.
For this piece we glued the log on to an mounting block that we have screwed into the face plate.
We are finishing the inside of the cup here.