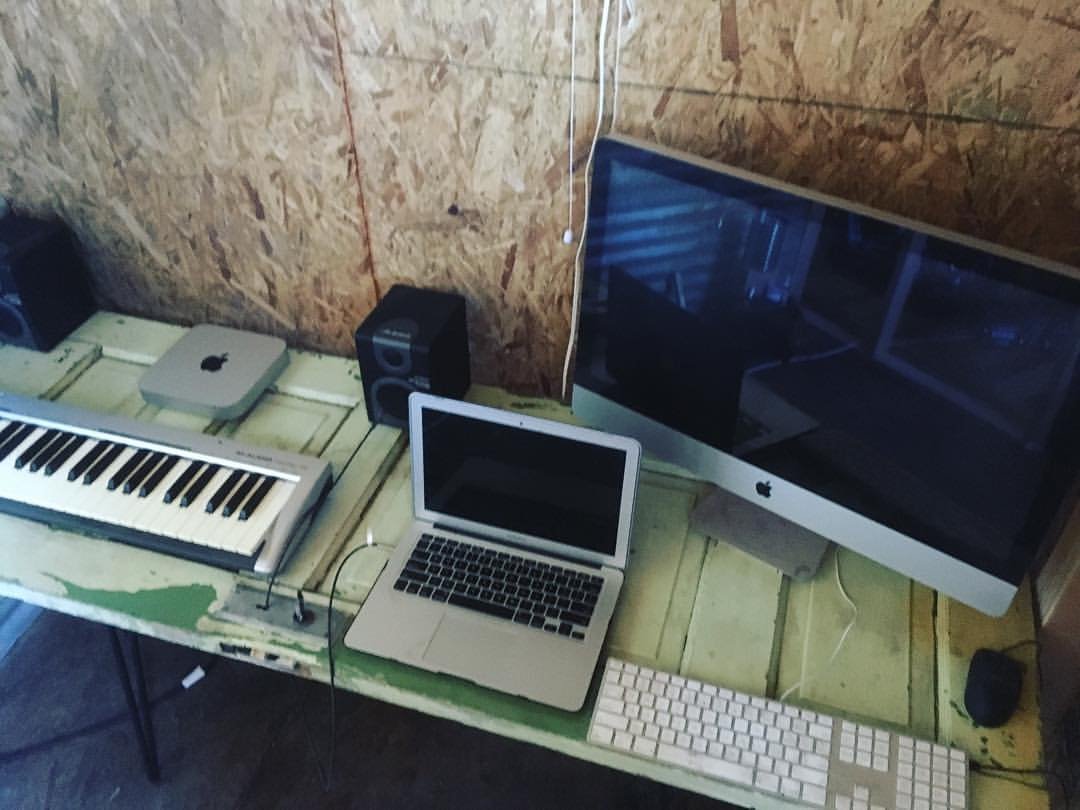 One day, while exploring our neighborhood, we found a bunch of old doors. We decided that one of them would be perfect for a large computer desk, something we desperately needed.
The transformation was pretty straight forward: we cleaned the door, lacquered it, and then bolted four metal legs to it.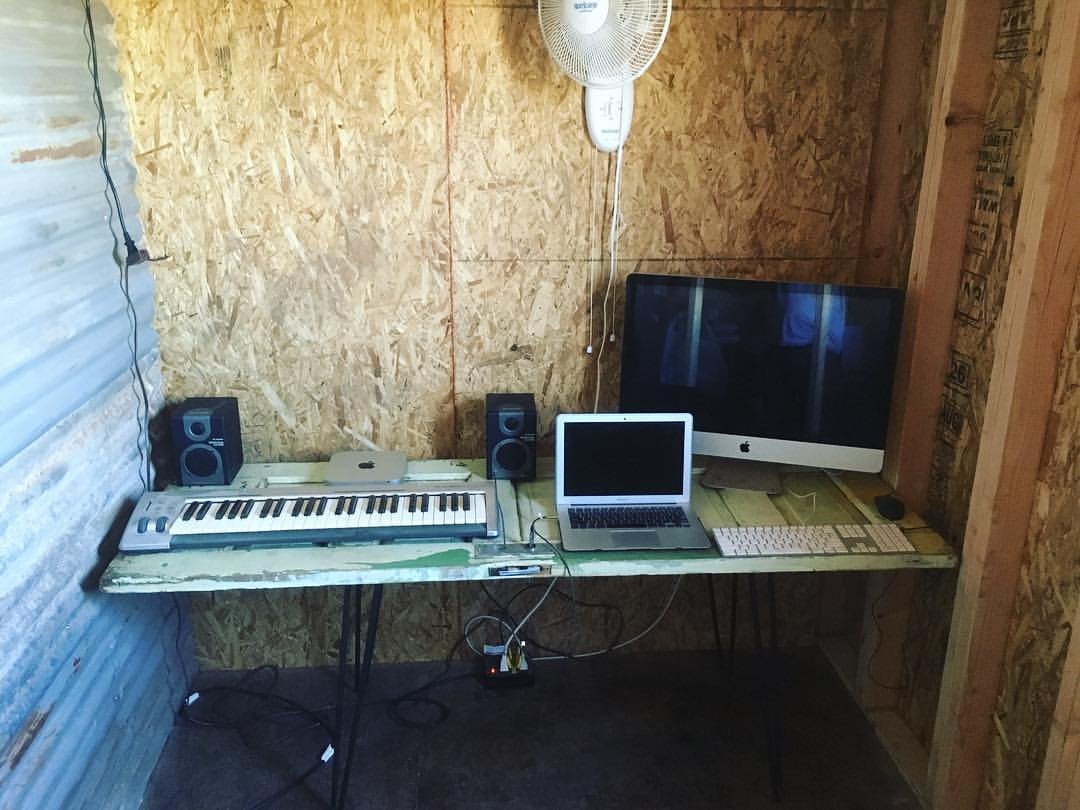 Some of the door's intrinsic features, like the keyhole and lock, ended up being unexpectedly useful.