There is a Sanitizer shortage
Though soap and hot water is best sometimes you need a hand sanitizer cause there is no running water. So what do you do when you can't find any? If you are like me you make your own. It is easy to make. This recipe makes almost 9 ounces of sanitizer. All you need is two ingredients and a third optional ingredient if you want it to smell good.
Items needed
Isopropyl alcohol 91% or higher is ideal but 50% or higher works in a pinch. note if you can not find Isopropyl alcohol you can use Everclear other alcohols are not strong enough to work but everclear will in a pinch
aloe - you can find this is most suncare aisles
optional essential oils to make it smell good.
Mix your ingredients well
Take 2/3 cups of Isopropyl alcohol
1/3 cups of aloe and if you are adding oils into a mixing bowl. Mix well, the alcohol is thinner than the aloe mix till it is the same consistency. Then put them into bottles. I couldn't find any pumps but found these 3 ounce travel bottles and they work great. I also couldn't find any clear aloe so green it is. I also made two batches up for my nieces wedding. I didn't have enough containers so I am using a squeeze bottle that is technically for candy but it is too small in my opinion for that but perfect for my excess.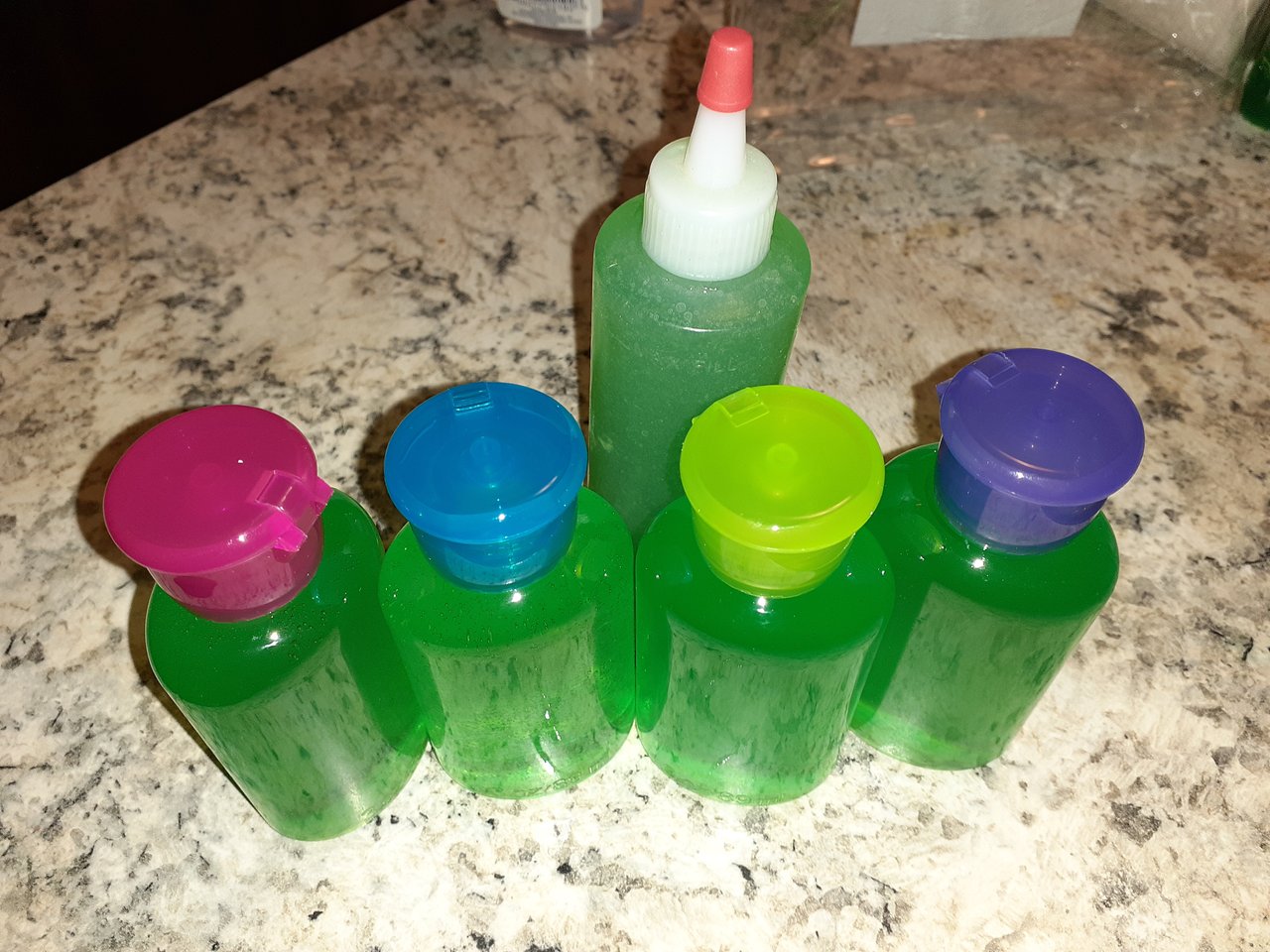 Very simple and easy to make
So if you like me find you need some and can't find any, do what I did and make your own. This is why I prep though cause had I not had the alcohol on hand I wouldn't have been able to make this as everyone is sold out of it too and resellers are now price gouging. So check your medicine cabinet you likely have some already in there. I made these for my sister-in-law for my niece's wedding Saturday.