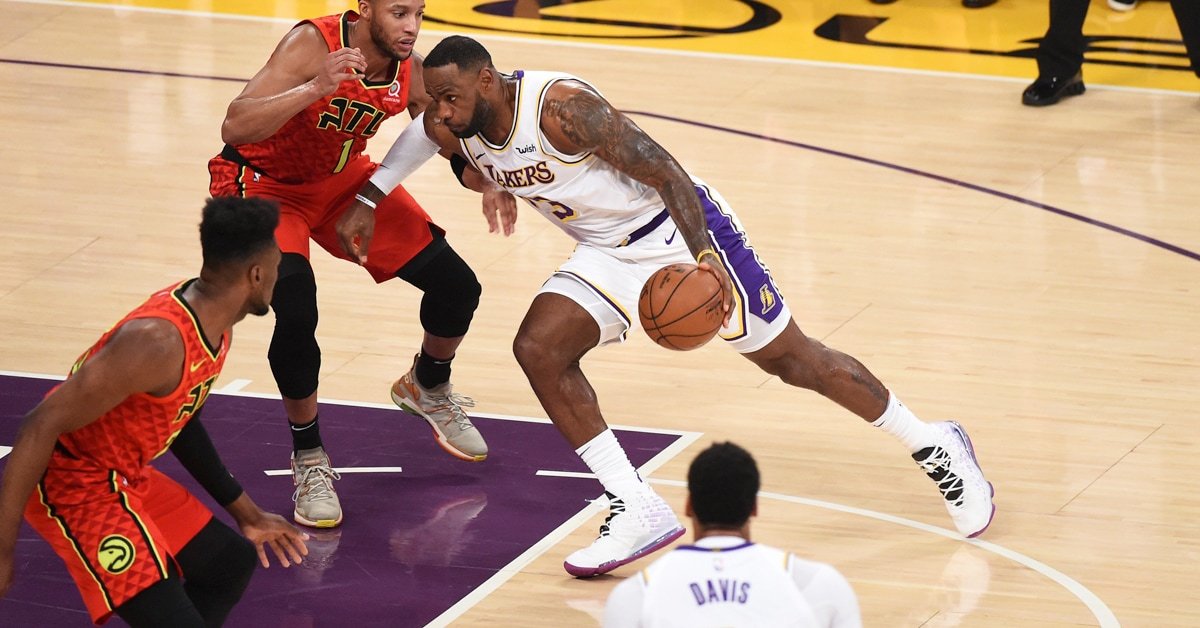 Lebron James almost triple double with 33 points, 7 rebounds and 12 assists as they dominates the Atlanta Hawks Lebron James and the Lakers playing with an inspiration in the presence of the Los Angeles Lakers super star Kobe Bryant who is watching at the Lakers bench.
In the first half Lakers made an early leads as much as 24 points that made a difficulty of the Atlanta Hawks to bounce back and dominated na entire game to claimed their 11th win in the NBA 2019 season at 101-122.
Lebron James said:
"It was fantastic of playing in front of the franchise legend. I know he came to a game last year and just having him in the building, just knowing what he meant to this franchise, to L.A., and for me and my teammates, what it means to be a part of Laker Nation and Laker family, is a beautiful thing. 
On the other hands Danny Green was Drug-test after he made a rare follow dunk over the Atlanta hawks.
Danny Green tweeted that after he made a rare follow dunk he was Drug-Test by the NBA official.
Hope you enjoy my todays hoops, God Bless hoopers!
Shared On DLIKE
---