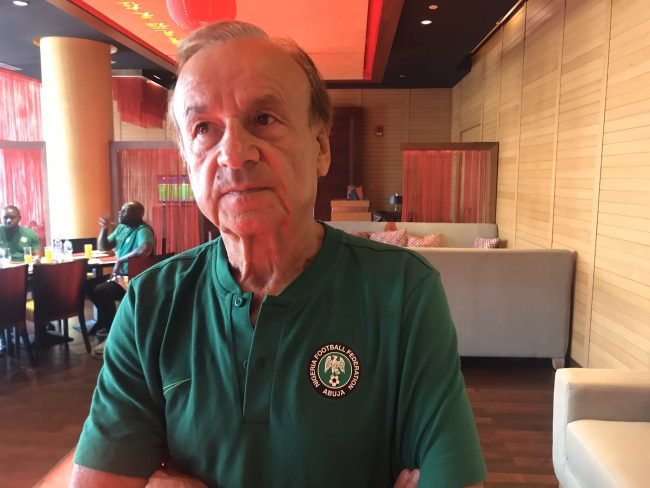 Many Nigerians  have seen this as total rubbish,  saying you will need to conceed a goal  before heading to the wining formation.
Some replies are all over twitter,  refuting  his claim  of playing the game.  Some even  telling him to resign,  the truth is,  this kind of formation is tricky,  why waiting to be beaten before you throw your first punch. Why not watch others get beaten and learn from there. 
I hope the Nigerianm  team coach who  said this  will repent .
Coach Gernot Rohr  is yet to be on par with reality with this,  he is yet to see that this tactics is too dangerous  to practice and a team of a very good defense  and impressive forward is better than a defeated team  that later win.
Shared On DLIKE
---