On 6 December there is going to be a t20 match between India ans West Indies in Hyderabd.
So in order to improve the performance of the players a new fun drill is introduced during the practice session.
Team India is serious about the players fitness... Team Management  always trying new methods to improve the fitness of the players.
So a new fun drill was tried to imrove the running speed of the players. The drill also used to make the players handle pressure also.
In Hyderabad the players were seen doing a small run, in which a red cloth is tied to one player in the first line,  and the other player running behind them in the second line had to catch and drop the cloth down.
This will not only improve their running speed but also create working under pressure as someone is following them with their total speed.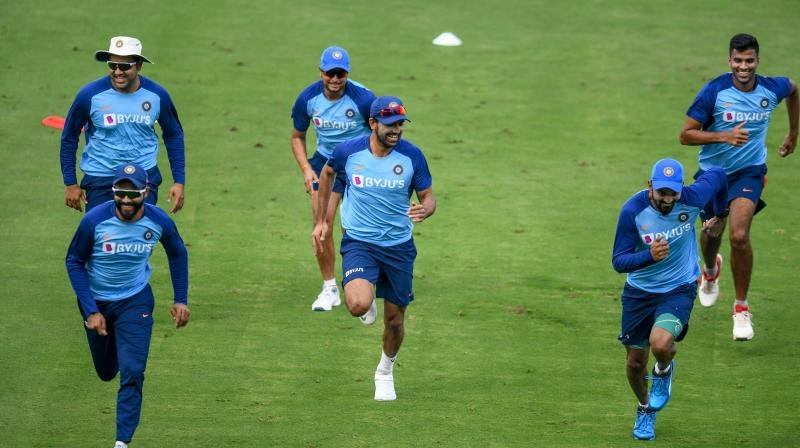 image
Shared On DLIKE
---