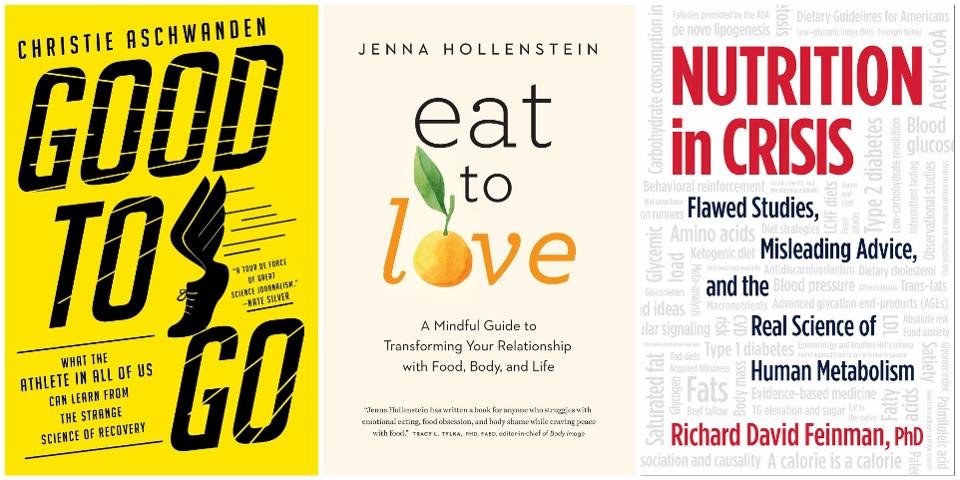 Norma Nazish has done an excellent job of curating a list of fitness and  nutrition books covering different aspects of fitness and nutrition. 
Here is a summary of a selection of her recommendations: 
Diet and nutrition plays a vital role in our health and fitness. Almost every other day we are confronted with conflicting information on diet and nutrition from even experts. In addition we have to contend with the onslaught of fake news masquerading as legitimate information. How do we cut through the noise and get the real facts. Norma recommends 'Nutrition In Crisis' by eminent biochemist and medical researcher Dr. Richard Feinman. 
If you are vegan or a ovo-vegetarian or somewhere in between you may want to know how to meet your daily protein and other nutritional requirements. Renowned dietitian and nutritionist Melissa Halas comes to the rescue of those vegans and vegetarians in a dilemma with solid evidence-backed  advice on plant-based proteins, performance-boosting phytochemicals and healthy fats in her book 'The Plant-Based Boost.'
Traditionally recovery was and still is part of the regimen built into some martial arts such as Kalari Payat. Now it has become a regimen for many fitness activities. Competitive athlete and Award-winning science journalist Christie Aschwanden's book 'Good To Go' is a refreshing read  on the subject matter that entertains and enlightens at the same time. 
Without dealing with stress effectively no one can be truly fit and healthy. Celebrity trainer Lauren Roxburgh takes us through her take on the subject in her book 'The Power Of Source.' 
Keto diet is slowly gaining in popularity supported by the ever growing research on its long-term health benefits. Yet there are still many with doubts and apprehensions about its impact on our health. 'The Complete Book of Ketones' is an in-depth guide on the subject that would be sufficient enough to clear all your doubts and apprehensions. 
Shared On DLIKE
---