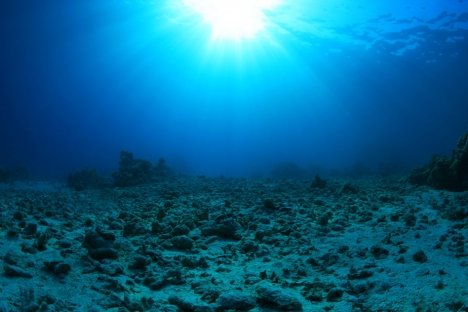 Today's carbon dioxide emissions may trigger a reflex in the carbon cycle with devastating consequences, according to a new MIT study.
Rothman looked through these geologic records and observed that over the last 540 million years, the ocean's store of carbon changed abruptly, then recovered, dozens of times in a fashion similar to the abrupt nature of a neuron spike. This "excitation" of the carbon cycle occurred most dramatically near the time of four of the five great mass extinctions in Earth's history.
What does this all have to do with our modern-day climate? Today's oceans are absorbing carbon about an order of magnitude faster than the worst case in the geologic record — the end-Permian extinction. But humans have only been pumping carbon dioxide into the atmosphere for hundreds of years, versus the tens of thousands of years or more that it took for volcanic eruptions or other disturbances to trigger the great environmental disruptions of the past. Might the modern increase of carbon be too brief to excite a major disruption?
According to Rothman, today we are "at the precipice of excitation," and if it occurs, the resulting spike — as evidenced through ocean acidification, species die-offs, and more — is likely to be similar to past global catastrophes.
Although carbon is entering the oceans today at an unprecedented rate, it is doing so over a geologically brief time. Rothman's model predicts that the two effects cancel: Faster rates bring us closer to the threshold, but shorter durations move us away. Insofar as the threshold is concerned, the modern world is in roughly the same place it was during longer periods of massive volcanism.
In other words, if today's human-induced emissions cross the threshold and continue beyond it, as Rothman predicts they soon will, the consequences may be just as severe as what the Earth experienced during its previous mass extinctions.
"We already know that our CO2-emitting actions will have consequences for many millennia," says Timothy Lenton, professor of climate change and earth systems science at the University of Exeter. "This study suggests those consequences could be much more dramatic than previously expected. If we push the Earth system too far, then it takes over and determines its own response — past that point there will be little we can do about it."
Source of shared Link
---