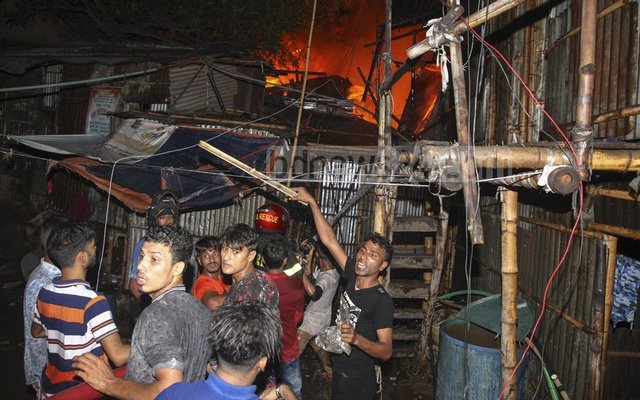 Slum in Dhaka's Mirpur Section-7 catches fire
One of the residents of the slum, Shahadat Hossain, told bdnews24.com the slum has three units – No. 7, No. 8, and Arambagh, with a total of around 1,000 families.
The fire burnt down his shanty after originating from the centre of the slum, Shahadat said.
Another resident, Mohammad Siddique, speaking to bdnews24.com Correspondent Zafar Ahmed, claimed 40,000 people lived in the slum in total called Jhilpar Slum at Chalantika bend in the area.
Source of shared Link
---