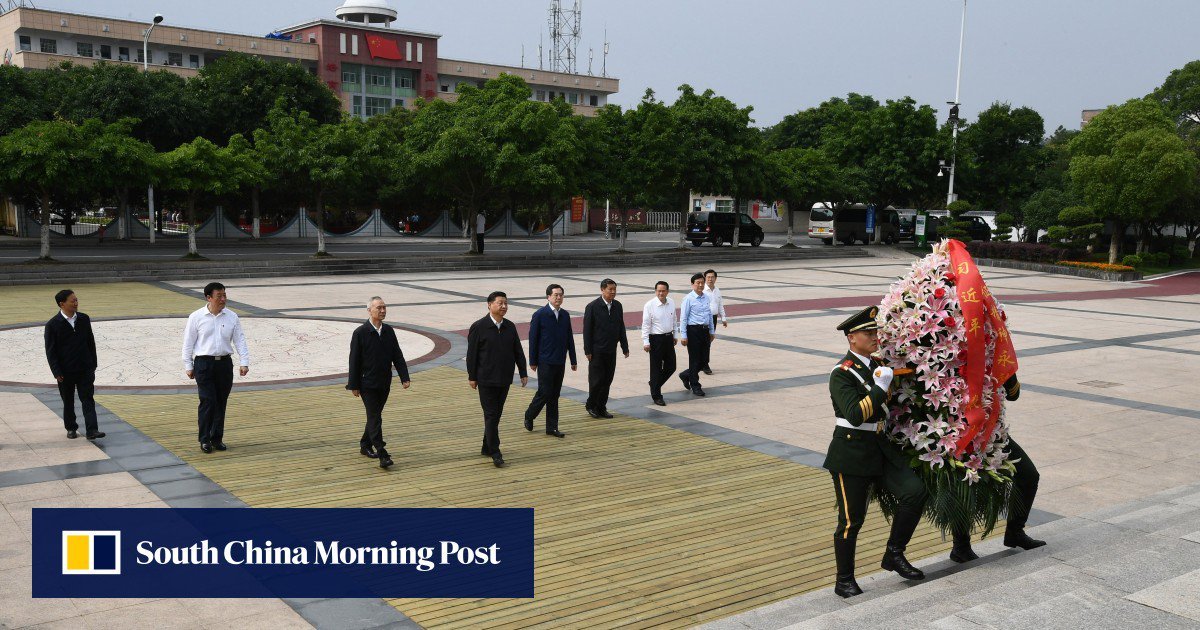 Chinese President Xi Jinping has called for the nation to embark on a new Long March and "start all over again", in the most dramatic sign to date that Beijing has given up hope of reaching a trade deal with the United States in the near term.
While Xi did not directly mention the trade war or the United States, his remarks are being perceived as clear signals that the Chinese public is being told to prepare for hardships because of the worsening external environment.
Trump's stated belief that "trade wars are good, and easy to win" may end up being one of the stupidest things he's said, albeit from a very long list. Xi's Long March framing strongly suggests that easy is off the table. China has some really strong options. They could of course dump their massive holdings of U.S. Treasury debt on world markets which would cause interest rates in America to spike much higher. Less painful for America in the short-run but very painful in the long-run would be China cutting off the flow of their rare earth minerals, critical to America's high-tech manufacturing.
As it happens, I'm partway through reading Graham Allison's Destined for War: Can America and China Escape Thucydides's Trap?, a look at the modern implications of what the Greek historian wrote more than two millennia ago, "It was the rise of Athens and the fear that this instilled in Sparta that made war inevitable." Allison and his Harvard colleagues looked at sixteen cases in which a nation state's rise threatened the dominant status of another nation and found that twelve out of the sixteen ended in war.
Trade war or shooting war, this will not end well.
Source of shared Link
---