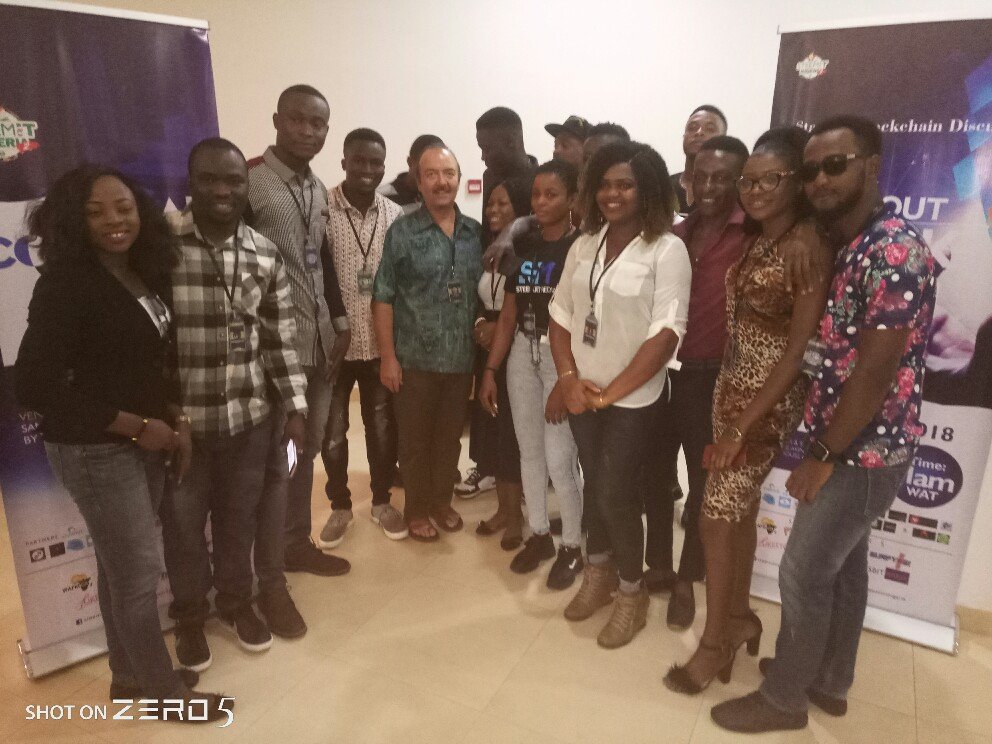 Today makes it exactly 3weeks I came back from the Nigeria's Capital city of Abuja after attending the Steemit In Nigeria2 (sin2) event, but the memories are still as fresh as if the event took place yesterday. Okay, I can't help it but to drop another memory of sin2 - dlike, here I come.
The photo speaks for itself - we were all together as one big family; irrespective of wallet size, and without recourse to the amount of sp each person has, and that's the fun in it.
I still remembered how @mediahousent taught @surfyogi our slogan - "Greatest Nigerian Steemians!! Great!.. Steem $100! Gbooosa". Even though his accent didn't sync with the slogan, but it was amazing, lol.
Sin2 may have come and gone, but the memories would definitely stick for a very long time. And for the friends I made, and the friends that turned family, it was an honour meeting all of your.
Shout out to the organizers, sponsors, and attendees. Without y'all, there wouldn't have been sin2. Keep SINning guys!
Thanks For reading
Source of shared Link
---