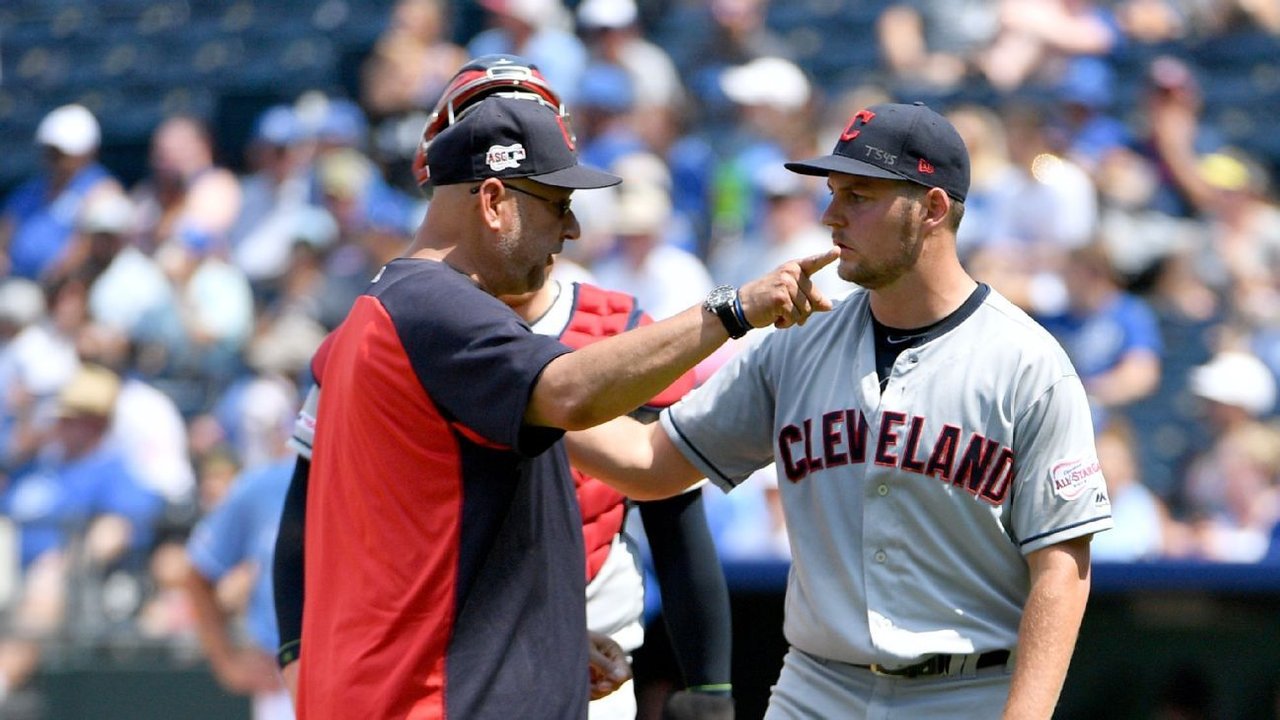 Right-hander Trevor Bauer was officially traded from the Cleveland Indians to the Cincinnati Reds on Wednesday, but he was still on hand as the Tribe took on the Houston Astros at Progressive Field.
Bauer met with Indians manager Terry Francona for a final time. Francona said the meeting with Bauer was "pretty short" and that it brought him relief.
"Sometimes it's emotional, and sometimes it's not quite as emotional," Francona said. "That's just being honest."
Francona acknowledged that he was concerned about long-term effects within the team following Bauer's spectacle Sunday, when he angrily threw a ball from behind the mound over the center-field wall in Kansas City. Bauer later called the act "childish" and was fined by Major League Baseball.
Source of shared Link
---