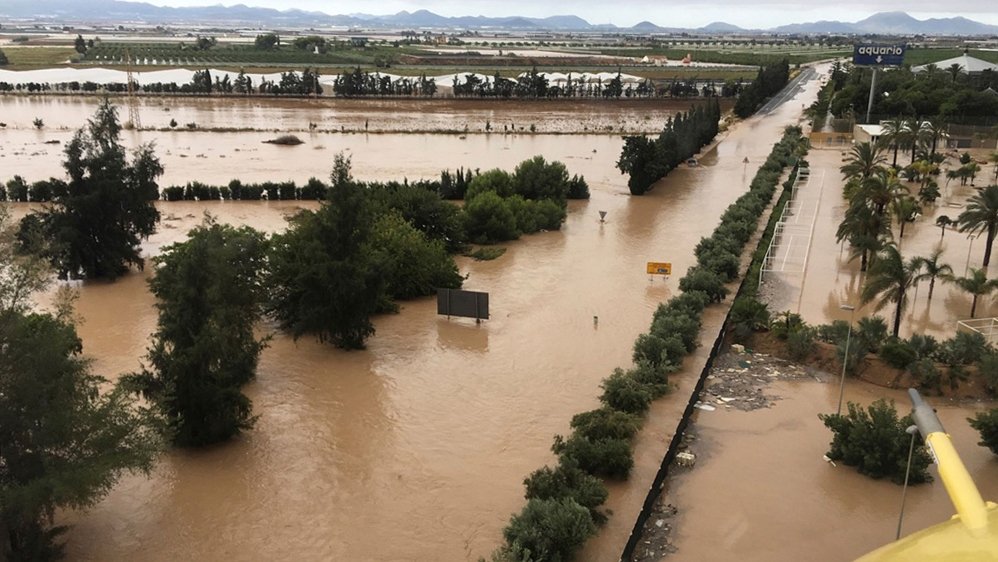 At least four people were killed after floodwater gushed through cities, towns and valleys of eastern Spain.
A middle-aged man died on Friday in Almeria after his car was trapped in a tunnel that flooded within minutes, local emergency services said.
Hours later, an emergency services helicopter spotted the body of a 36-year-old man in the region of Andalusia. He had been reported missing after the flooding, a local emergency services spokeswoman said.
Source of shared Link
---