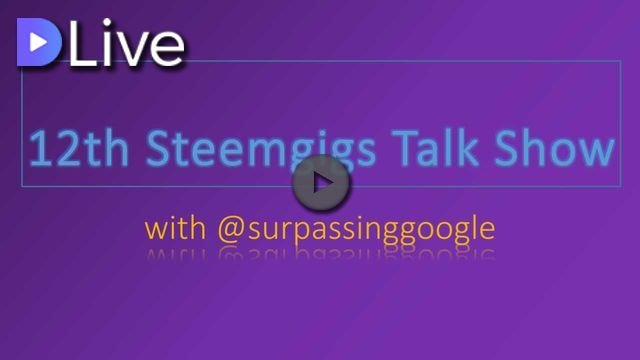 I am perched on steem and i found moon.
I was there during the 12th Steemgigs Talk Show, I was listening while washing my clothes:-)
My phone was inside the house that's why I was silent at the general chat, right after washing my clothes I still listened to the After Part, the last part I remember was the "Calbo" then I fell asleep, haha.
The recording software was still On but got disconnected on the Voice Channel around 5:10:10 on the video, you can skip until 7:11:06 part, that was when I woke up and noticed I got disconnected :-)
I will wait for Sir @ishanvirtue's video, I hope he got those parts where I got disconnected.
I hope you enjoy listening to the 12th Steemgigs Talk Show :-)
My video is at DLive