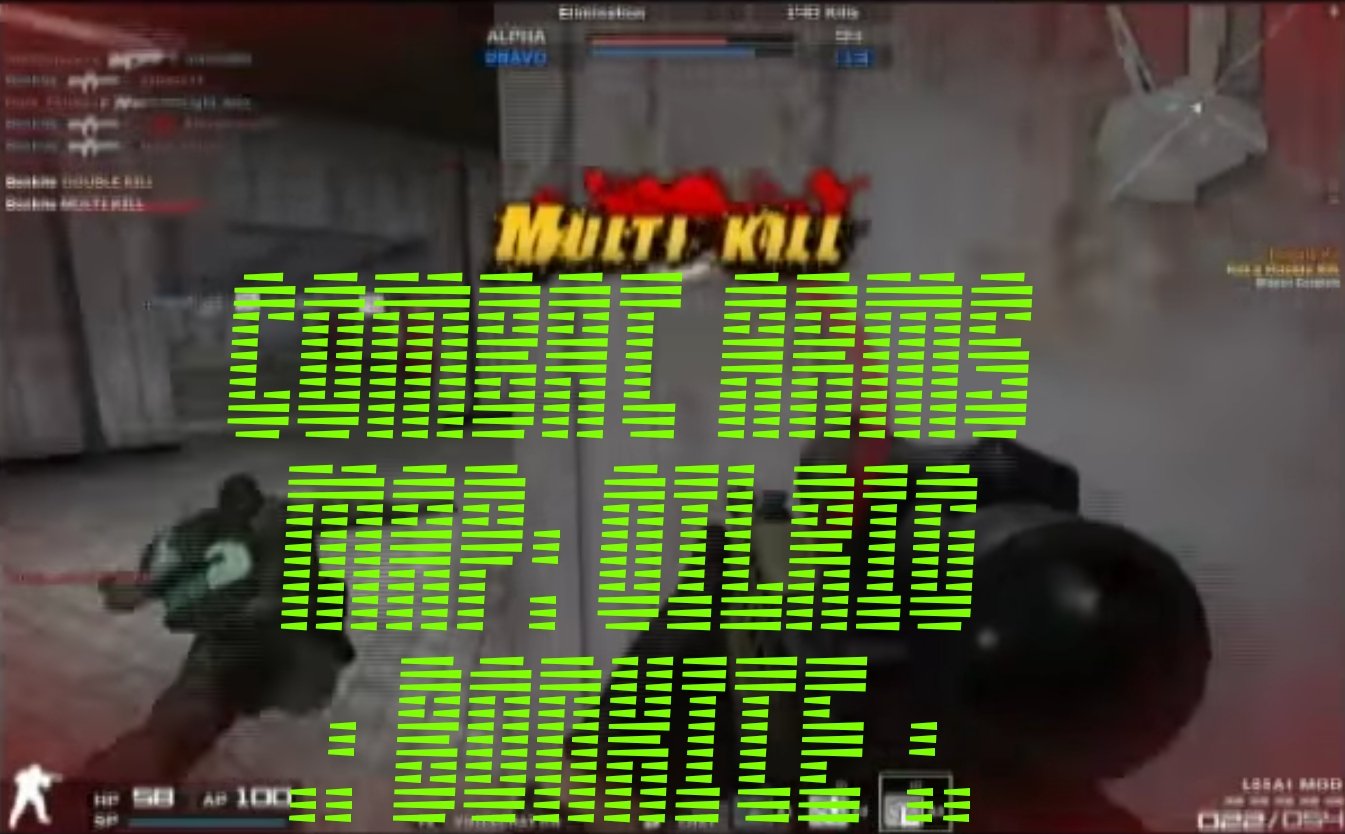 Figured I'd post a few of these for all the haters out there who think I hack. I'm CBL clean and have a clip full of bullets just for you if you see me in the game! Combat Arms is my new favorite FPS! Crappy video quality, I know, but still figuring out all this video editing malarkey!
BTW!!! I don't play with game sounds...only techno; gunfire makes me nervous...So, enjoy "The Prodigy - Album: Invaders Must Die." It's all I have been listening to while I play the last few weeks.
My video is at DLive
---
Yours Truly,
The Crypto Alchemist
Weapons Grade Media
STEEMIT FTW!!! DON'T FORGET TO FOLLOW ME & UP-VOTE PLEASE IF YOU LIKE MY CONTENT!!! <3
☆☆☆☆☆☆☆☆☆☆
Other Posts By Me:
My REAL #introduceyourself video
STEEM & SBD BACK UP!!! $5.25 HIGH TODAY!!! CHOO CHOO TO THE MOON!!!
The Great Victor Hugo - An idea whose time has come cannot be stopped by any man or any army! Crypto IS that idea! Bitcoin - Currency? Or Monetary Jesus!
EXECUTIVE ORDER: National Defense Resources Preparedness - The most disturbing legislation written into law in my lifetime
TODAY IN CRYPTO - Library of Babel predicts BITCOIN'S FUTURE!! THE FEBRUARY 8TH BITCOIN PROPHECY!!
CNBC - 6 HOURS AGO: "Cryptocurrency market could hit $1 trillion this year with bitcoin surging to $50,000, experts say"
2013 - My romance with Bitcoin!
Be prepared to buy BTC & ALTS! In about a week-10 days, we could see $5000-$5800 BTC!