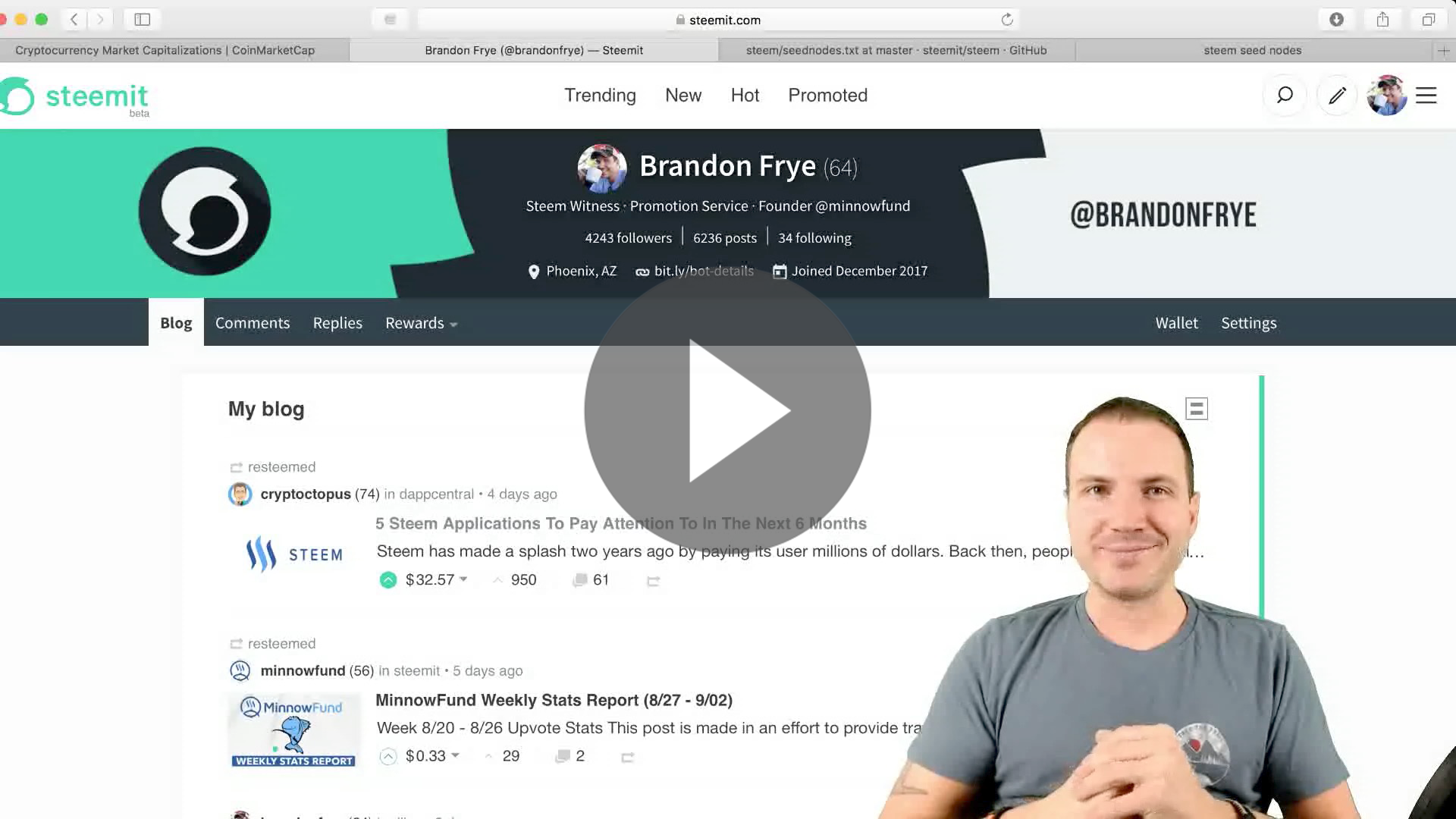 Weekend Update with Brandon Frye
Over the last two weeks I've been working almost non-stop (16+ hours a day) in my primary business which has given me little... actually... ZERO time to play on Steem and push out new content. But I feel I'm getting caught up and should have some regular videos coming again very soon. Anyways, I thought I would try and give you guys a quick update in today's video about what I've been doing and some changes coming to my Witness Setup, specifically my Seed server.
Links Mentioned in Today's Video:
My video is at DLive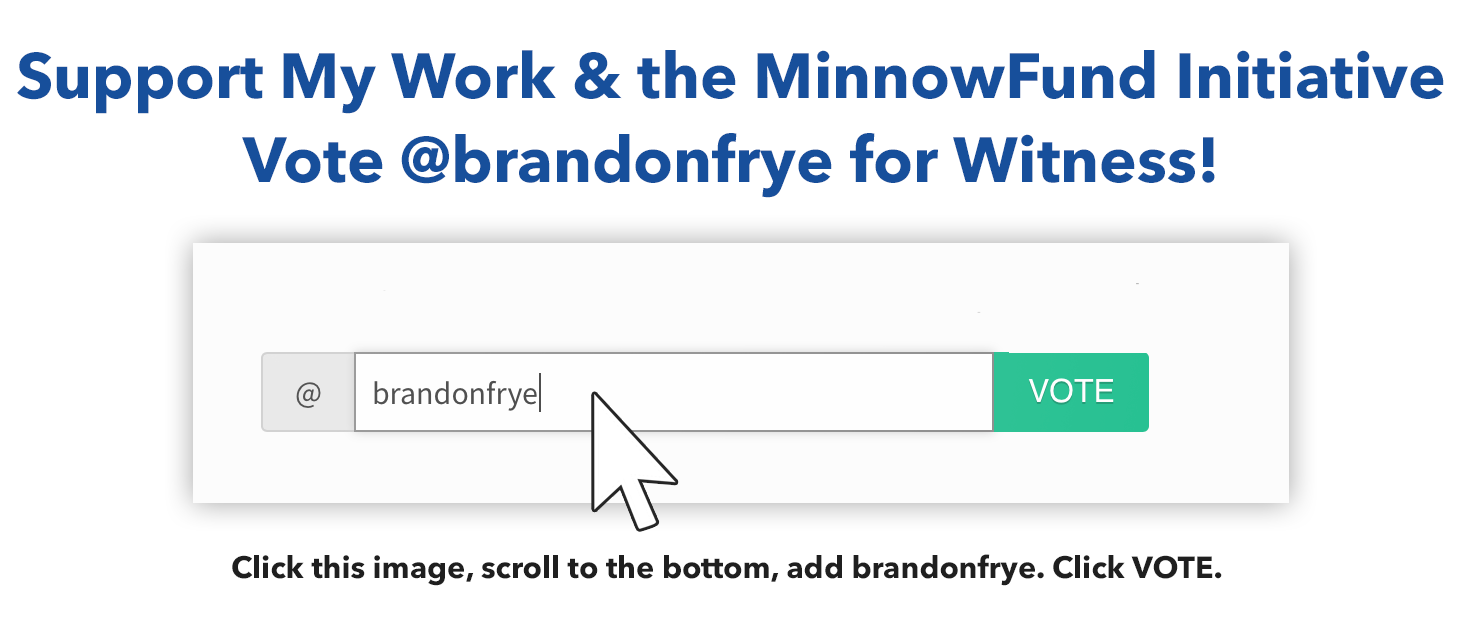 Or you can click this link where you can vote securely using SteemConnect.

Recent Posts