thanks @zygibo for help in testing, and reporting problems.
this update (V0.2) fixes a critical problem. It was not possible to use this browser-addon after logging in to dlive.
control panel of the chat reader has been moved to the text area in the chat.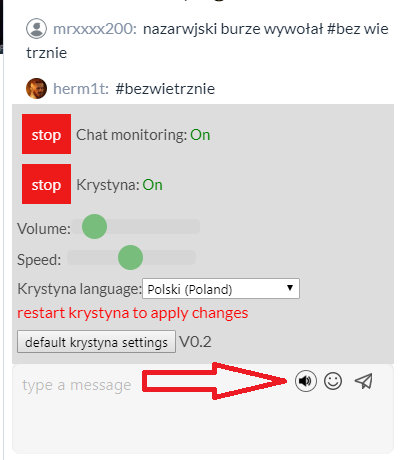 thank you in advance for testing and reporting errors.
(I know that with very active chat some messages are not detected).
this browser-addon:
https://chrome.google.com/webstore/detail/offchain-krycha/lomnchojmihameigemikkniddiojakbm