Hello Stemians, today I'm going to show you another simulation I made. A simplified simulation of a gas in a container.
(Fr) Bonjour les Stemians, aujourd'hui je vais vous montrer une autre simulation que j'ai faite. Une simulation simplifiée d'un gaz dans un conteneur.

---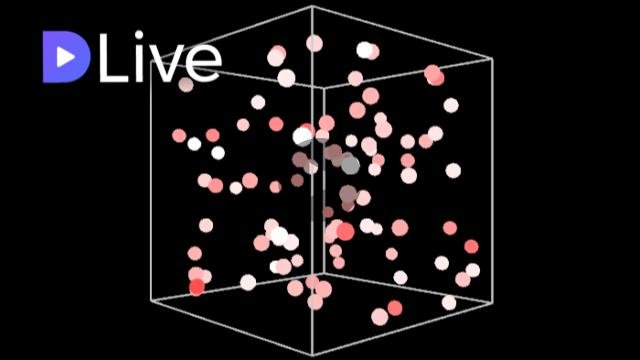 ---
First, what's Processing ?
It's a software sketchbook with a eponymous programation language based on Java wich allow to do a lot of graphics stuff : Little game, Simulation, graphics drawing.
(Fr) Tout d'abord, qu'est-ce que le traitement ?
C'est un carnet de croquis logiciel avec un langage de programmation éponyme basé sur Java qui permet de faire beaucoup de choses graphiques : Petit jeu, Simulation, dessin graphique.
https://www.openprocessing.org/browse/#
---
(I'm French, so my english isn't fabulous, any advice is welcome ! )
Thanks for watching and STEEM ON !! 😎
Follow me and upvote ! :
(Fr) Suivez-moi et upvoter ! :