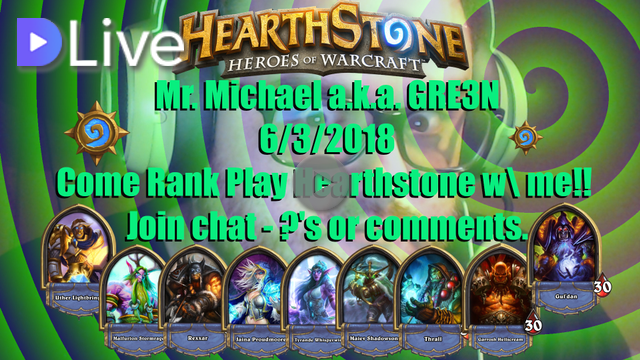 Hello Gamers!
I'm back with a haircut ;) to start off a new season of Hearthstone!! I tweaked my decks a little bit to fit the current meta and its going to be a lot of fun!!
Starting off at rank 12 this stream.
---
I am currently in the works of making a few Steemit related t-shirts!! Stay tuned to my streams and blog for info on that this week!!
http://www.mrmichaelsclothing.com
THANK YOU SUPPORTERS!!!
Some of my Art on instagram, follow me:
underscoregre3nunderscore
Steemit Blog:
http://www.steemit.com/@gre3n
As always,
Work hard, stay humble and Steem & D-Live on!!
My live stream is at DLive