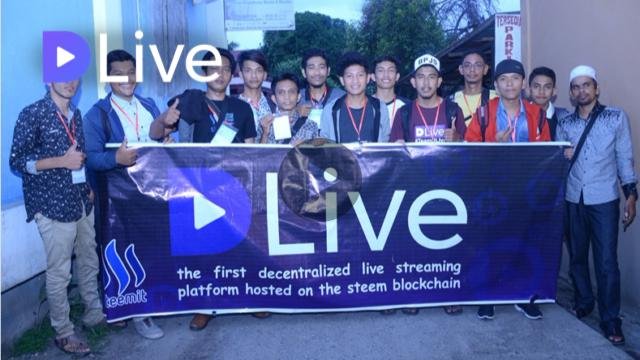 Hello everyone, this is Video Documentation about First DLive Meet Up : Be a Good DLiver.
Here we are discuss about :
What is DLive?
Follow the Rules [Discord DLive]
What is OBS and Set up OBS For streaming
Thanks for the participant :
@dianauliansyah @muhammadarif @dzami @trianzulhaj @jackkie @jazuli @garriga @triandi @ojan3 @edwardfahlevi @tejacode @zulkifli93 @rifki.mufty @muhammad-syahrul @karimanpolio @ardiansaputra @ariefnyak @pengtameng @shiroe @albuluhi @idrisaljusnan @animesukidesu @zulfikarraw @zulfikar17 @muhammadrovi @achyarmuhammad @tgk.jem.asra @waniphotography @starlost @ardiansaputra and Muhary
What's next ?
We will discuss :How to Be a Good Streamer on DLive
My video is at DLive