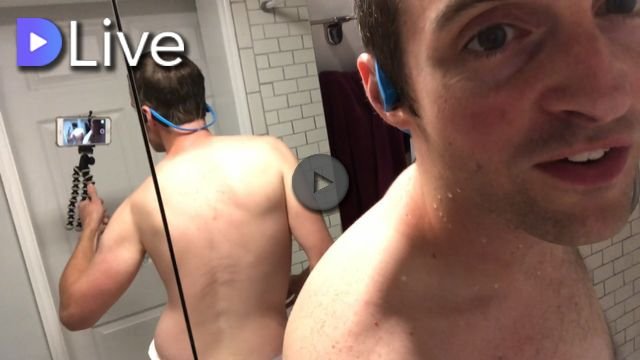 After watching Jim Norton's Mouthful of Shame stand up comedy special on Netflix, I got so excited I filmed my own 49 minute show filled with raw sexual humor and unforgettable stories that will leave you rolling on the floor laughing and/or praying to the porcelain god (vomiting in the toilet).
Thank you to the thousands of viewers and listeners enjoying the previous episodes at https://jerrybanfield.com/comedy/ which gave me the courage to share this today with the hope you will find it funny and useful in feeling comfortable in your own skin. If I would have ever had the slightest idea 15 or 20 years ago that the behaviors I describe here in this video would be shared publicly, I certainly never would have done them which is the whole point of this. When we really want to change for the better, all we need to do is make a commitment to telling people about everything we do and have done which is exactly what I do here in this video by sharing several stories here for the first time that I used to be ashamed of.
With filming this video a week ago today, I spent seven days debating whether to even share this and also whether to promote it with voting bots. I am trusting you with this today because I LOVE hearing stories like what I share here. I am grateful for everyone that helped promote Jim Norton's comedy so that I found it on Netflix and therefore I am doing the same with mine. If you are willing to share at this level and want help growing online, will you join me at https://jerrybanfield.com/partners/ because I am available to help each of my partners to reach a wider audience and maintain self-sustaining businesses online?
If you would prefer to listen to this instead of watching the video, will you please enjoy this same episode on my podcast at https://jerrybanfield.com/podcast/ or on iTunes at http://itunes.apple.com/podcast/id915442105 because you can then enjoy it on any mobile device easily on the go?
If after hearing my comedy you start remembering some of your own stories like this and would like to hear me share more of mine in a less vulgar way, will you please go to https://jerrybanfield.com/books/ because my autobiography Speaker Meeting 2017 goes into much more depth about my struggles along with explaining how I gained freedom from them today all without the use of profanity?
Thank you very much for reading this and I hope you enjoy what I have shared here!
Love,
Jerry Banfield
Let's Stay Together?
---
Our Most Important Votes on Steem are for Witness!
---
If you do not know what a witness is on Steem, will you please read this because our votes for witnesses determine our future together here on Steem?
If you have never made a witness vote before, will you please set me as a proxy at https://steemit.com/~witnesses or https://steemconnect.com/sign/account-witness-proxy?proxy=jerrybanfield&approve=1 because you will feel good about helping select witnesses while I do all the work to maintain the votes for you?
If you already have voted for witnesses and prefer to update your own witness votes, will you please place your vote using at https://steemit.com/~witnesses or https://steemconnect.com/sign/account-witness-vote?witness=jerrybanfield&approve=1 because most of us feel a sense of belonging here when we begin choosing our witnesses?
My video is at DLive