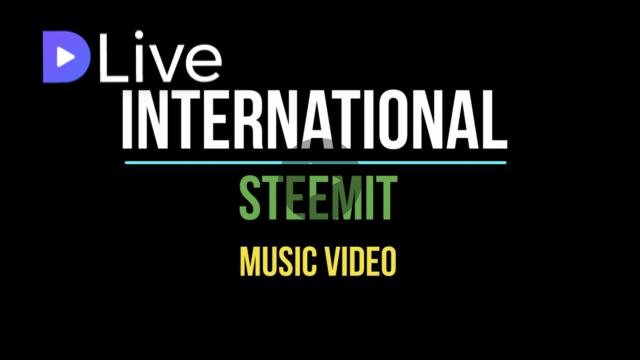 Finally, after more than 3 weeks of waiting, we're finally done with our International Steemit Music Video. My apologies for taking quite some time for I needed to wait for some more people to submit their videos. And wow, it was definitely not easy to put together those video clips into one final product. It tested my video editing skills. LOL. Since I had to match tunes and voices, there were 3 contributions that I was not able to include. I hope you would not mind.
I noticed when I was doing this music video, I felt something different. Almost all who contributed had hearts to help those in need. I hope you will never change.
Watch the video to find out who they are….
PERSONAL MESSAGE TO ALL AND MY INCOMING PLAN
I would like to thank everyone who joined the Steemit International Music video, for taking time to record yourself and for putting your hearts and emotions into it. I commend you all.
This music video is dedicated to all children all over the world, especially those victims of war and abuse.
I intend to spread this music video, to get seen all over the globe- - both to give inspiration and to promote the steemit platform. We know very well how steemit.com can move mountains and help a lot of people in many ways we can only see on this platform.
I also intend to spend my 1-month annual vacation into promoting steemit.com. I hope to be able to fly home to the Philippines and visit 3 big public schools in my place.
Here in the UAE, we also have some projects upcoming during this month of Ramadan which will also focus on promoting steemit and steemph.uae. Of course, I should not fail to mention that I would like to group together as much steemians in the UAE. We already have a Filipino Steemit organization here in the UAE, @steemph.uae but ultimately, I would like to build a group for every UAE based steemians.
I know I cannot do all these alone, so I will also need your support.
All of us have different reasons why we are here at steemit. For me, I realized that it is to give hope to the needy, give them the inspiration to share their experiences, knowledge, and emotions so others can learn from them.
These are just some of my plans and objectives here at steemit and I hope to deliver them.
For those who can't open Dlive due to slow internet, you can watch on Youtube
For the other charity work foundation who help people
YouAreHOPE

brings Help, Opportunity, Purpose & Empowerment to disadvantaged people worldwide via our Agents of HOPE, in-country steemitizens themselves, who work as our boots on the ground to deliver food, water, clothing, medical care & medication, education, minor building and facility repairs and construction & more with the help of our generous community & the border-less power of the STEEM cryptocurrency on and across the transparent STEEM blockchain. @youarehope was founded by Steem Witness @SirCork of the USA and his co-founding partner @malos10 of Venezuela on World Food Day in October 2017 and has since delivered direct results in more than a dozen countries, touching nearly two thousand children's and adult's lives with much needed fundamental assistance and services.

Family Protection

@markwhittam, started @familyprotection he grew up in the care of CPS and then many years later @markwhittam and his family had to flee their country under threats from the state to take their child because they do homeschool.

Linda, @canadian-coconut, started @familyprotection because she has helped several families who have been torn apart at the hands of the legal kidnappers aka. Child Protection Services.

WITNESS that I know well who help the community:

Philippines:

The ALLIANCE:

Others:

And to cast your votes, click here!




SteemPH banner by @deveerei

My video is at DLive