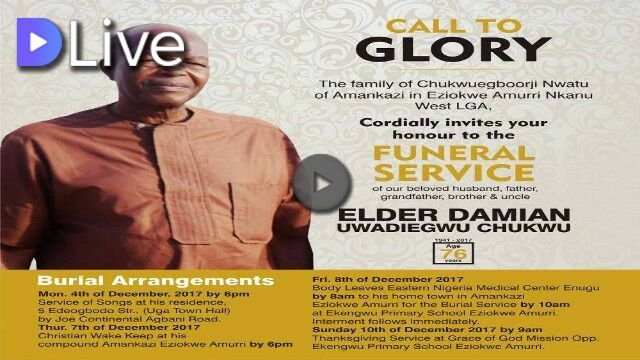 I just woke up this morning with a sad mood. The death of my father just came to me so fresh and new. I saw myself shading tears over and over again. Once upon a time, I was a little boy with a sweet Daddy. He loved all his children greatly and was willing to go extra miles for his family. When he was alive, he was our shield and protection. The village people feared him and so, they would not drag out land with us. But since his death, we have had a lot of contenders from the village and it's not been an easy development to me and my family. If you have a father who is still alive, please be very grateful to God because its becoming a rare privilege. You may not know what your father is covering you from, shielding you from, saving you from and standing in, for in your life. We that does not have a father anymore are really getting it hot from our world at large.
Take out time and appreciate your father. No matter who or what you see him as, or take him as. A father is very important irrespective of his makeup.
To you fathers...please, do your best to be a good and a better father to your children and family at large. Its what you make your family see you as that they will take you as.
Thanks for reading through.
My video is at DLive