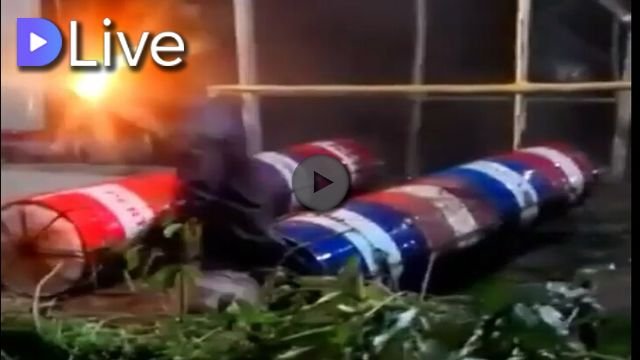 Good night dlive friends
Each place there must be custom or distinctive characteristics of itself, whether it is once a year, once a month or on certain occasions. As along the road Sigli-Garot exactly from Keulibeuet settlement to Keude Garot.
They the local community before the arrival of Eid already prepare bamboo cannon and also cannon made from culverts and drums karbit bekasi which will be used on the night of the second Eid, exactly last night.
They fought each other between one village and another village bounded by the river on the second night of Eid, in which the judgment was about the sound produced by the cannon and who survived longer.
The purpose of the event was held to enliven Lebaran, the number of visitors causing traffic jams, even there is a total jam up to 1 hour. The event has been from time immemorial and hereditary so up to now.
On that night the local people also made a meal together, some made porridge, noodles and even cut goats, all of which was made to unite the village youths, it is very extraordinary.
This warfare is only made once a year, ie on Idul Fitri. What is more remarkable is the fact that most of the young people who are traveling in Idul Fitri come home to enliven Eid al-Fitr also to make silaturrahmi, in contrast to the Idul Fitri in Idul Adha many youths who wander not back home.
My video is at DLive