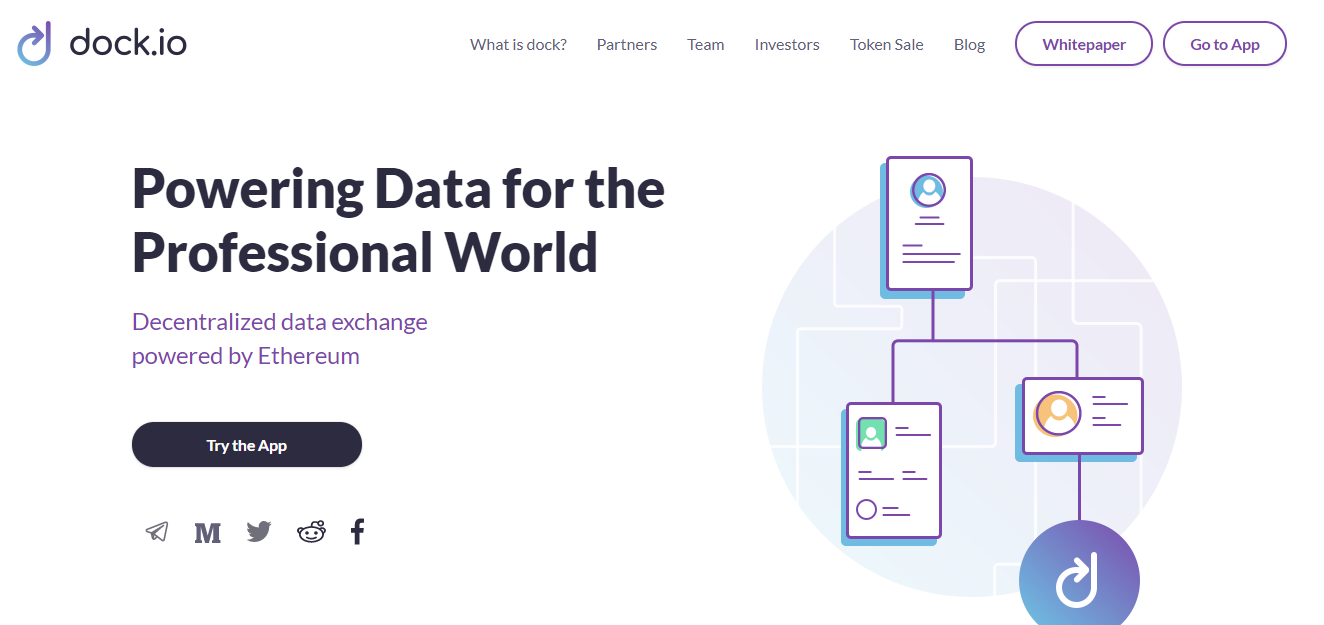 dock.io is a decentralized data exchange protocol that lets people connect their profiles, reputations and experiences across the web with privacy and security.
You have opportunity to earn some coins quickly as an early adopter of their platform. It's very easy .
Just register and verify your account. Then you can invite people with your referral link.
For every verified account from your invited people , you will get 22.50 dock tokens (dock token is listed to KuCoin exchange).
Signup here: https://goo.gl/F7Vu3i