So we got home from the cruise and were unpacking when this is what we found....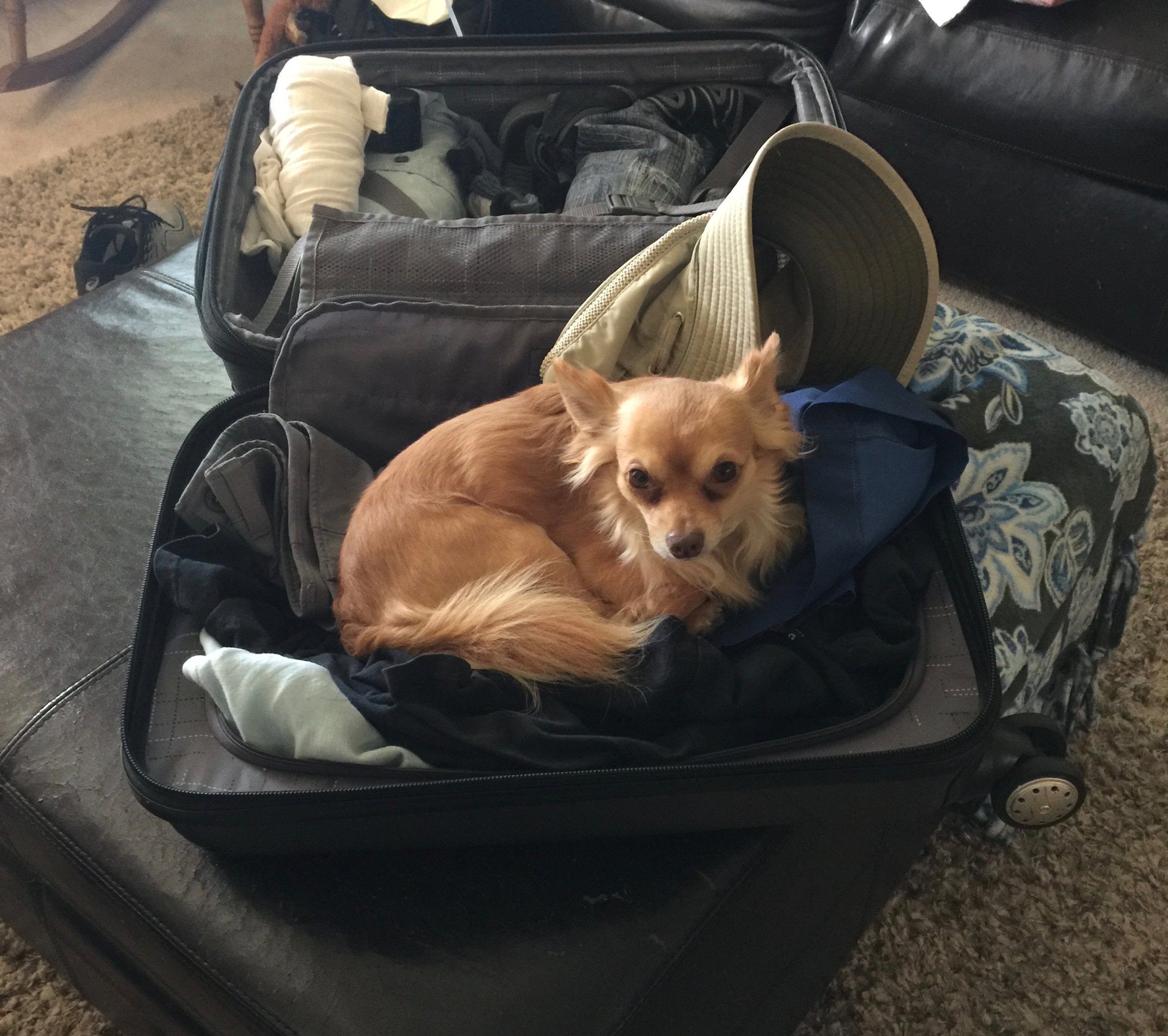 If I had to guess I would think that the message is something along the lines of.....
If you're going somewhere I'm coming too.
You're not leaving me behind this time!
This is my sad, poor, pitiful me face, you wouldn't leave me behind again would you??
What do you think?