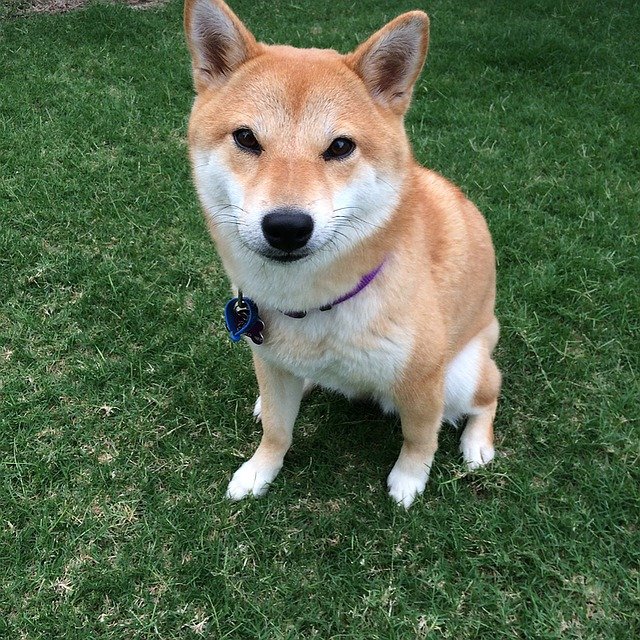 Pixabay
»»————-————-——-—- ༻✦༺ -———-————-————-««
Dogecoin is now trading at 25 cents, and to think that it was just hundredths of a cents a few years ago makes one wonder and think why.
Well it is just based on sentiment of people plus this feeling of FoMoing where you wanted to get into a coin all because you do not want to miss-out on potential gains.
It sometimes happens to me so I just have to think more than twice if I wanted to take the risk even though most of these coins have the risk of failing.
But #doge has the support of a big entity like Elon Musk where he is just making a point, a statement where a negligible thing (before) can overturn other things if we band together and cooperate to achieve a common goal.
Dogecoin is regared as a joke crypto before, it was made to made fun of Bitcoin. Now that it has a value that is worth considering, it is no longer a joke coin and the joke now is on people who are scratching their heads why this had happened.
A Meme coin is now making fun of everyone who underestimated the power of cooperation powered by a very big celebrity and now many people are just benefiting on its rise to a potentially much valuation that we didn't imagine from the start.
Thanks for reading. :D
Deutsch (German) Translation:
Dogecoin handelt jetzt mit 25 Cent, und zu denken, dass es vor ein paar Jahren nur Hundertstel Cent waren, lässt einen wundern und darüber nachdenken, warum.
Nun, es basiert nur auf der Stimmung der Menschen und diesem Gefühl von FoMoing, wo Sie in eine Münze einsteigen wollten, weil Sie nicht auf potenzielle Gewinne verzichten möchten.
Es passiert mir manchmal, also muss ich nur mehr als zweimal überlegen, ob ich das Risiko eingehen möchte, obwohl die meisten dieser Münzen das Risiko haben, zu versagen.
Aber #doge hat die Unterstützung eines großen Unternehmens wie Elon Musk, in dem er nur einen Punkt hervorhebt, eine Aussage, in der eine vernachlässigbare Sache (vorher) andere Dinge umstürzen kann, wenn wir uns zusammenschließen und zusammenarbeiten, um ein gemeinsames Ziel zu erreichen.
Dogecoin wird früher als Scherz-Krypto bezeichnet, es wurde gemacht, um sich über Bitcoin lustig zu machen. Jetzt, wo es einen Wert hat, der es wert ist, in Betracht gezogen zu werden, ist es keine Scherzmünze mehr und der Scherz betrifft jetzt Menschen, die sich am Kopf kratzen, warum dies passiert ist.
Eine Meme-Münze macht sich jetzt über alle lustig, die die Kraft der Zusammenarbeit unterschätzt haben, die von einer sehr großen Berühmtheit angetrieben wird, und jetzt profitieren viele Menschen nur noch von ihrem Aufstieg zu einer potenziell hohen Bewertung, die wir uns von Anfang an nicht vorgestellt haben
Danke fürs Lesen.
»»————-————-——-—- ༻✦༺ -———-————-————-««
─=≡Σ((( つ•̀ω•́)つLET'SGO!
▂▅▇█▓▒░ ⎛⎝(•̀ ‿•)⎠⎞░▒▓█▇▅▂