Hello steemit friends, in this new post I come to present a new cryptocurrency called Dogezer that will help all those people who always had an idea but never had the support to realize it.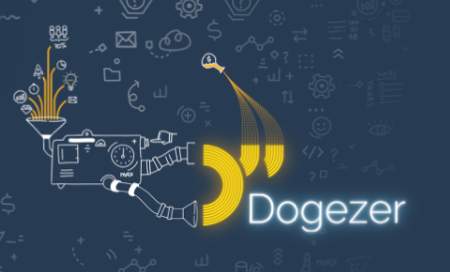 This cryptocurrency is a decentralized platform that also allows the possibility of creating mobile applications and this is very good since you can make your own application to your liking and show them to your friends so they can see how great Dogezer is.
Its operation is simple you only publish your idea, and if your project is very good, other people will give you coins and support so that you can finally specify it.That support will be other people who are interested in your idea and want to help so that it can be realized and so everyone can earn.
It is also a very reliable platform because Dogezer CEO Alex Kozlov has too much experience working with companies such as Kyocera, Sony Ericsson, Ford, Hyundai and Jaguar. This platform was built using the experience gained during tpdps years of successful experience in the industry.
The truth is that this new cryptocurrency seems very good and I will use it to create my own application to listen to music. So I hope you like it for more information here:
https://steemit.com/cryptocurrency/@originalworks/130-steem-35-steem-bonuses-sponsored-writing-contest-dogezer
dogezer2018