Trixie and Max are two, totally unsocialised, Bull Terriers, That I was given as a response to an Advert on Gumtree about 7 years ago.
They were 2 years old when I got them, and would even attack each other over food!
When we moved to Florida Park from Breaunanda, I did sort of half -heartedly try to find them another home?, but who wants Dogs,
that will attempt to kill any other animals you might have around?
This is Trixie, and that is not a pet Rat!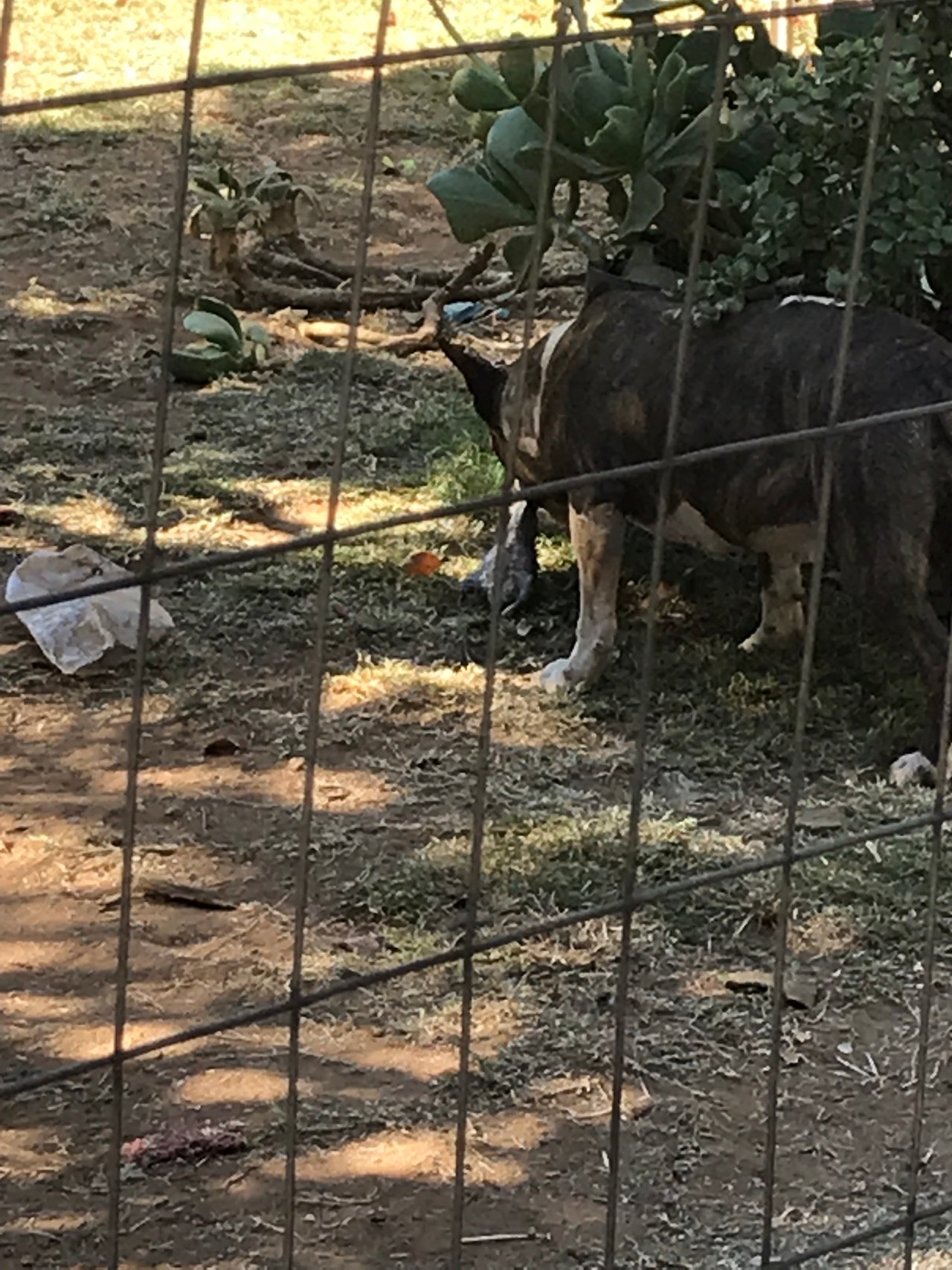 This is Max, and he is quite a bit more laid back, in general, loves to play with 2 litre Cold Drink Bottles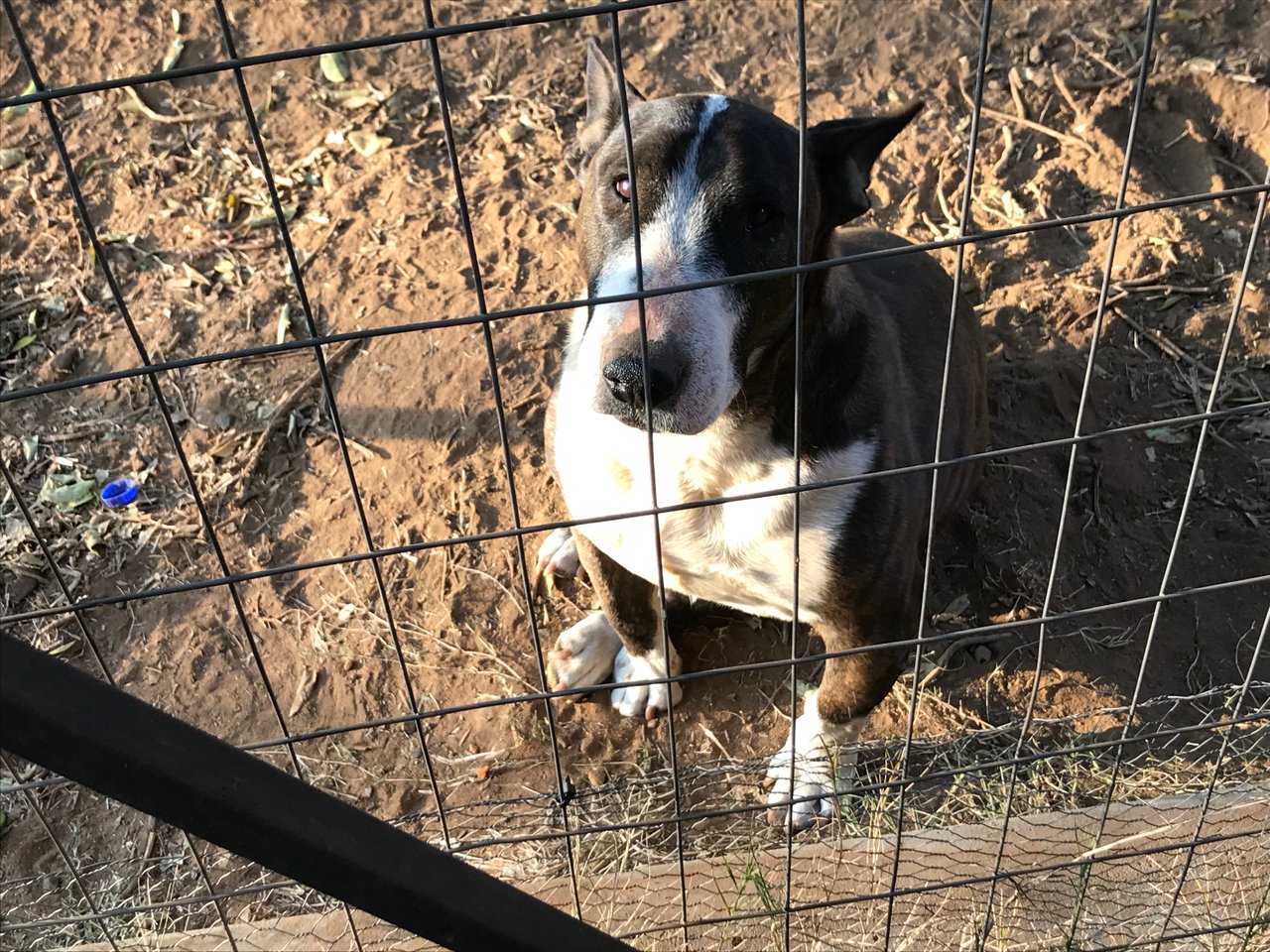 Max resting after ripping up plants in the enclosure !
Probably looking for lizards, mice , or anything that breathes.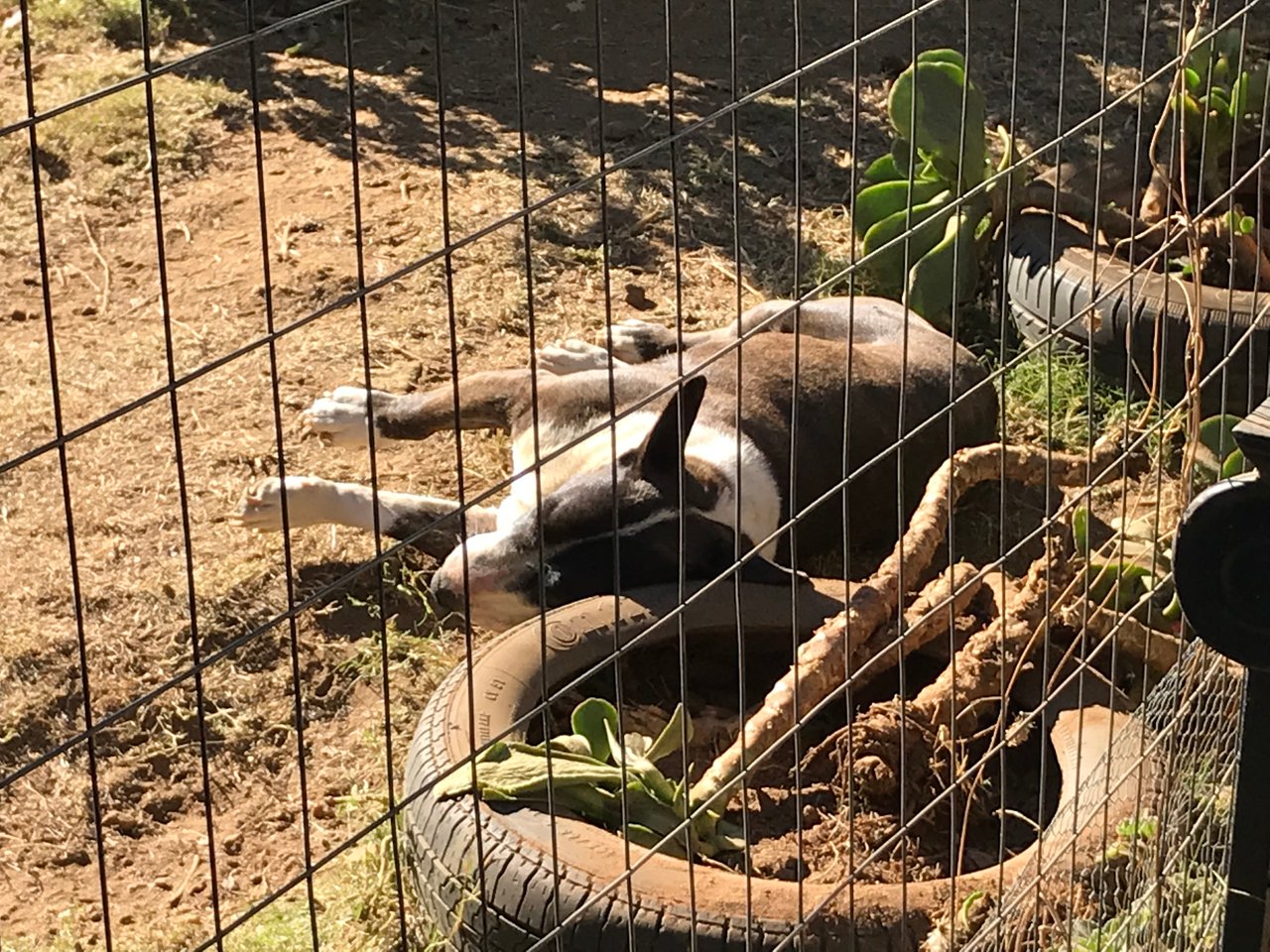 Another look at a recently demised ,huge Rat!
All Photos are my own, as are the Pin Up Stars!
I have written quite a few stories on Adventures with these 2 Exceptional Clowns,
Please indicate if you would like to see more on them and their foibles and Hospital bill's?