Me n Ink climbed this tree in Skidaway Island State Park back in 2013...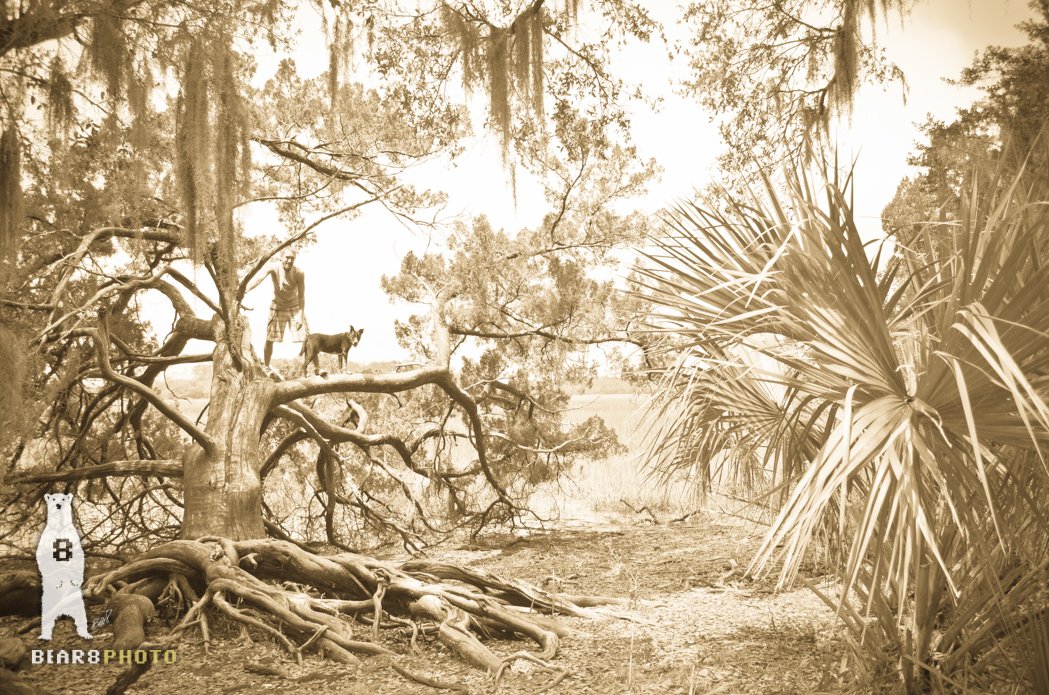 *Skidaway Island SP, Savannah, GA *
This was when we were about a year into our RV travels...
It was so great to travel with this dog and experience so many new places for many years. We are stationary now in AZ because we both needed a break from moving around so much. I still spend every day and every night with him though, and it's great.


click here to view our travel map : https://www.travellerspoint.com/member_map.cfm?user=Bear8Photo
.
.
.
.
/
/
My dog and I are full time in an old RV - since 2012. Striving for more freedom, more nature, more meaning, and less 'american nightmare'. Currently we are stationary, off grid, on land just outside of Flagstaff, AZ. Please follow along and enjoy the photos. Prints available on my website.
website: http://www.bear8photo.com (crypto payments accepted)