Esta es la Evidencia de mis dos perros que se llaman Mine y Lipu de raza Freshpoodle, que los pille en flagrancia.!
This is the Evidence of my two dogs that are called Mine and Lipu of Freshpoodle breed, that catch them in flagrancy!
(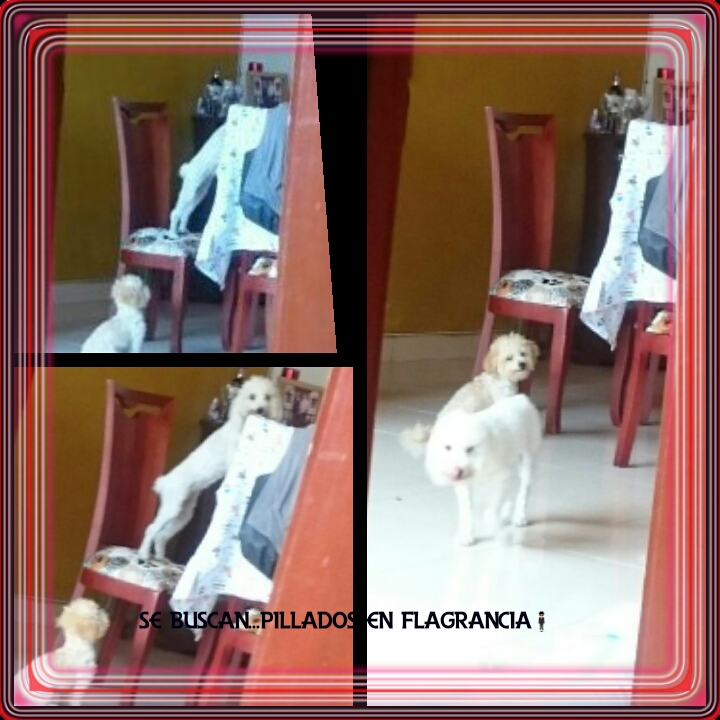 )
Les presento a Mine cuando era pequeña, una hermosura mi perrita, muy noble y obediente, aunque tiene un problema que me saca el mal genio!!! se orina en los muebles.
Pero bueno no importa es mi adoracion de la casa y de mi amada esposa.!
I present to Mine when I was little, a beauty my dog, very noble and obedient, although she has a problem that brings me the bad temper !!! Urinating on furniture.
But it does not matter is my adoration of the house and my beloved wife.
(
)
Ahora se las presento cuando ya tiene 2 añitos, en esta foto esta comiendo con papa, exquisita ensalada de frutas!, es muy atrevida y conchuda!!!
Now I present them when you are 2 years old, in this photo is eating with potato, exquisite fruit salad !, is very bold and conchuda !!!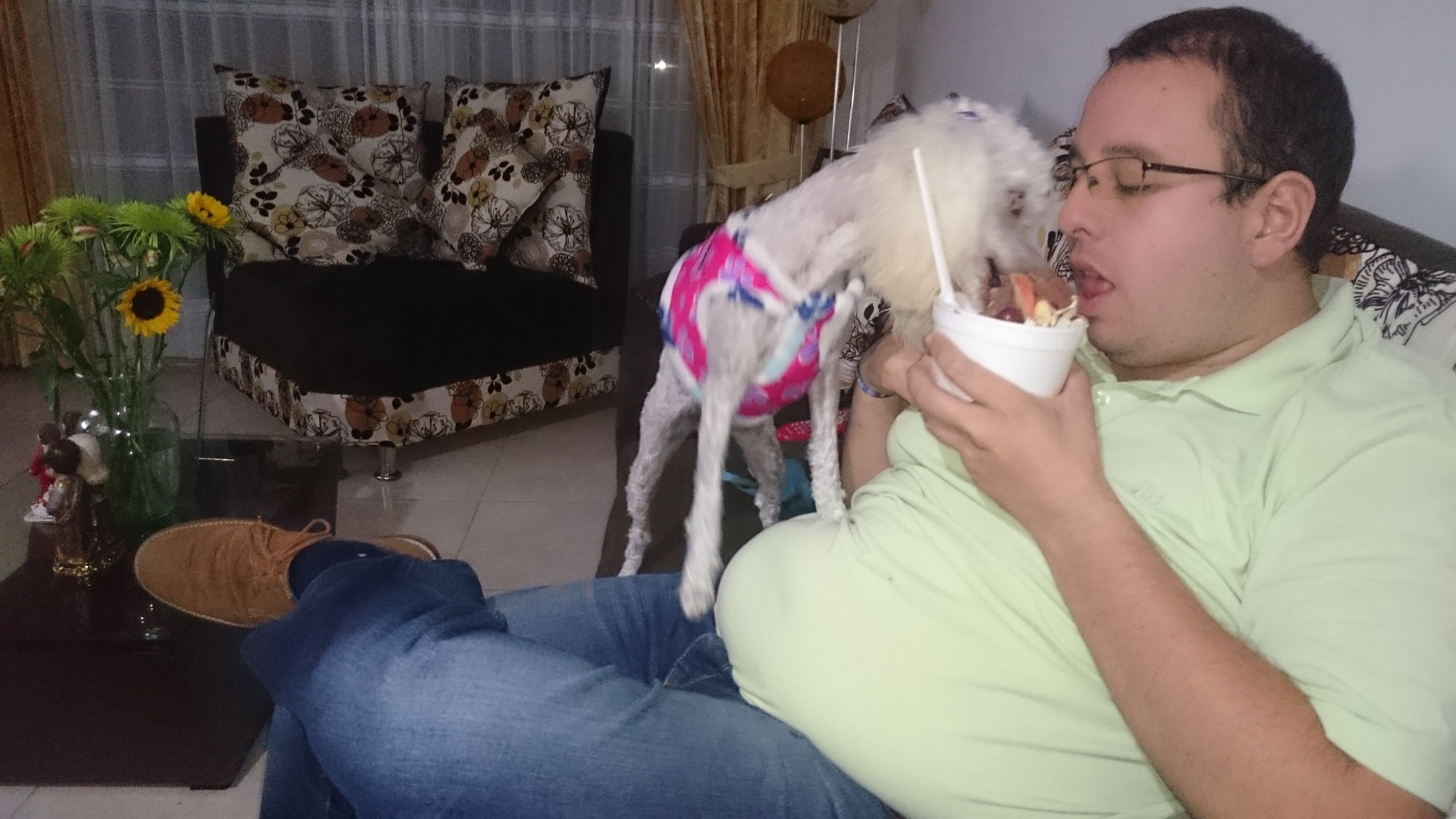 Ahora les presento a Lipu mi perrito, el tiene 5 mesesitos aqui lo podemos ver cuando tenia tan solo 2 meses. :) :) :)
Now I present to Lipu my puppy, he has 5 months here we can see when he was only 2 months.
(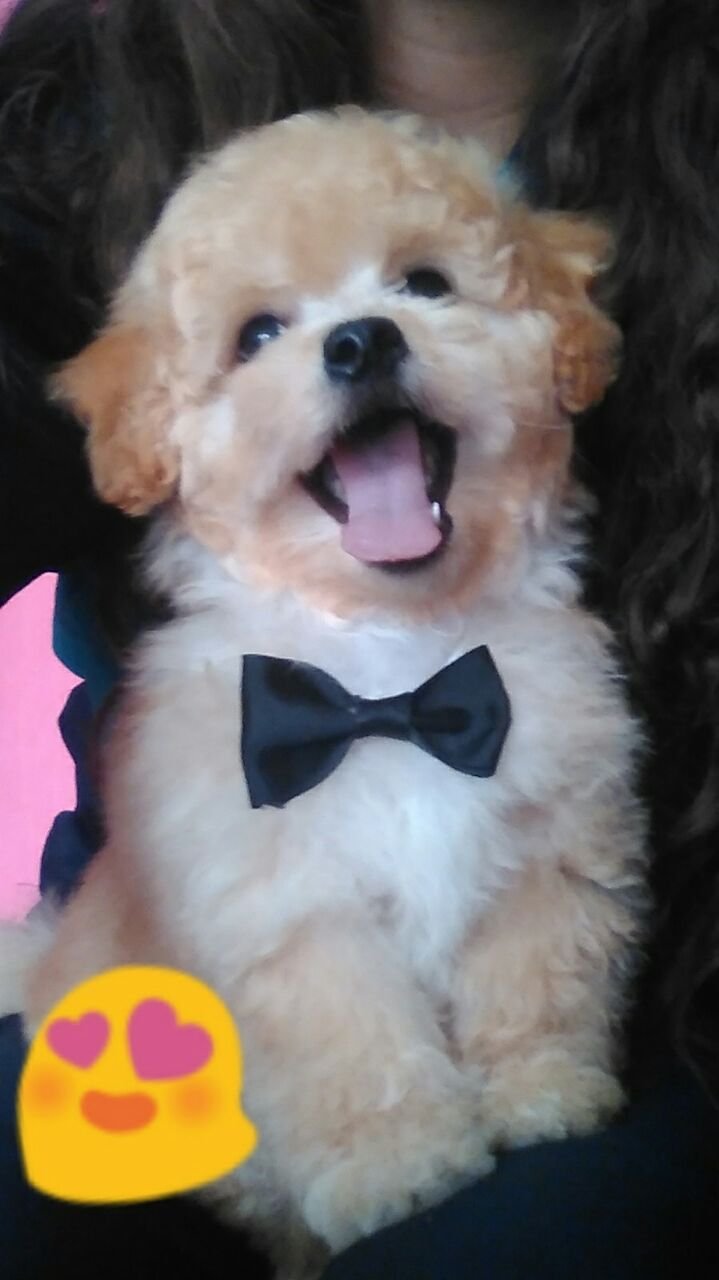 )
Un poco bizco jejeje la verdad aqui les muestro una mas bonito.
A bit crosshearted lol the truth here I show you a more beautiful.
(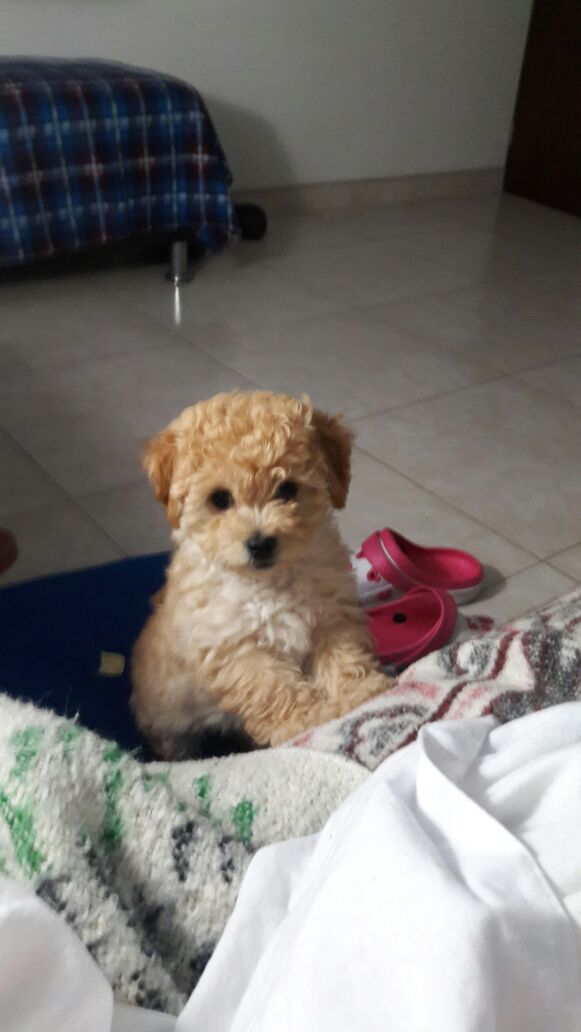 )
y estos son algunos de los collages que hace mi esposa de nuestros perrunos que amamos mucho.
Los comparto con ustedes. aqui estan mis dos perritos!!
And these are some of the collages that my wife makes of our dogs that we love very much.
I share them with you. Here are my two puppies!!
(
)
Les presento un collage hecho unicamente de Mine!!! :) :)
I present a collage made solely from Mine !!!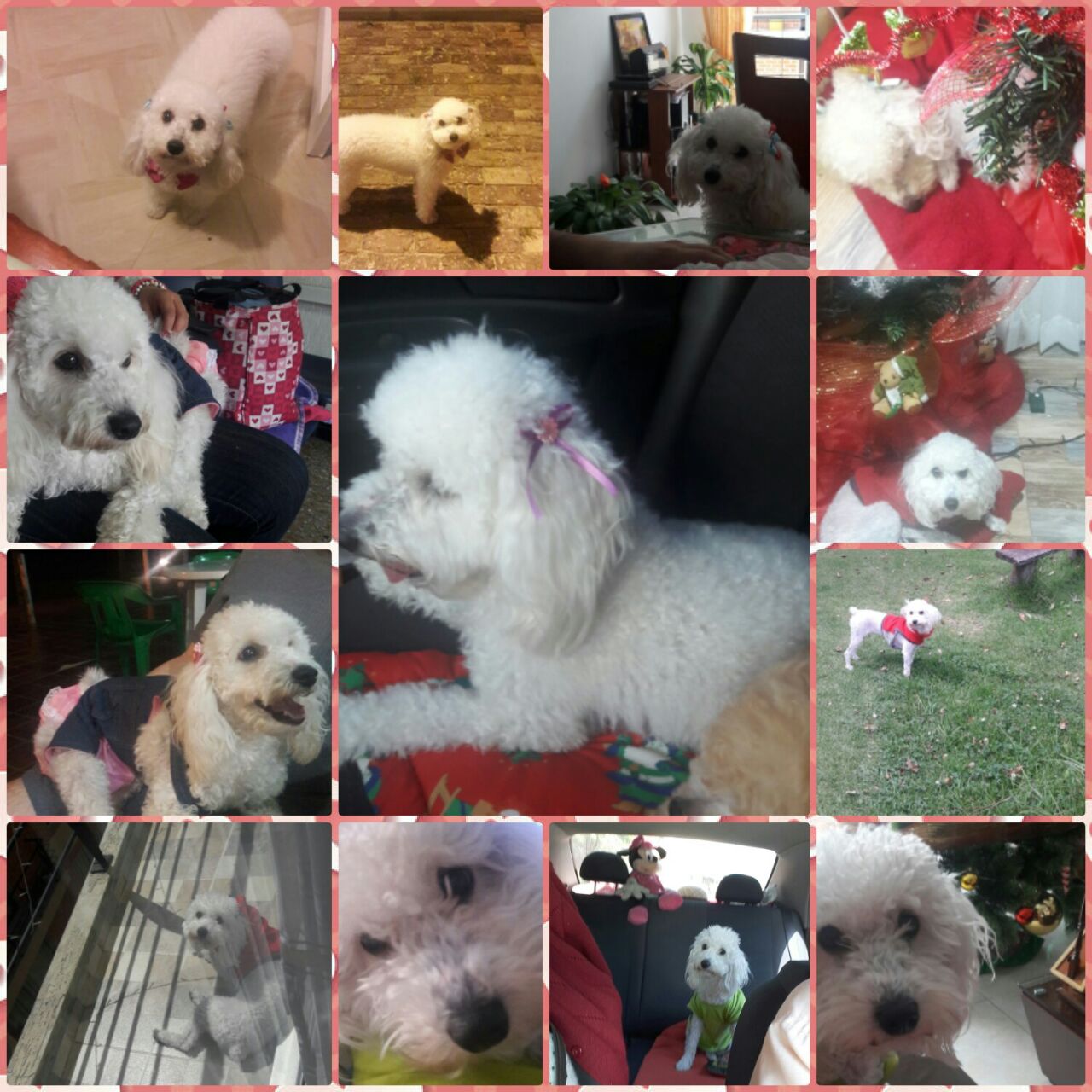 En este se encuentran Mine y Lipu!!!! :) :) :)
In this are Mine and Lipu !!!! :) :) :)
(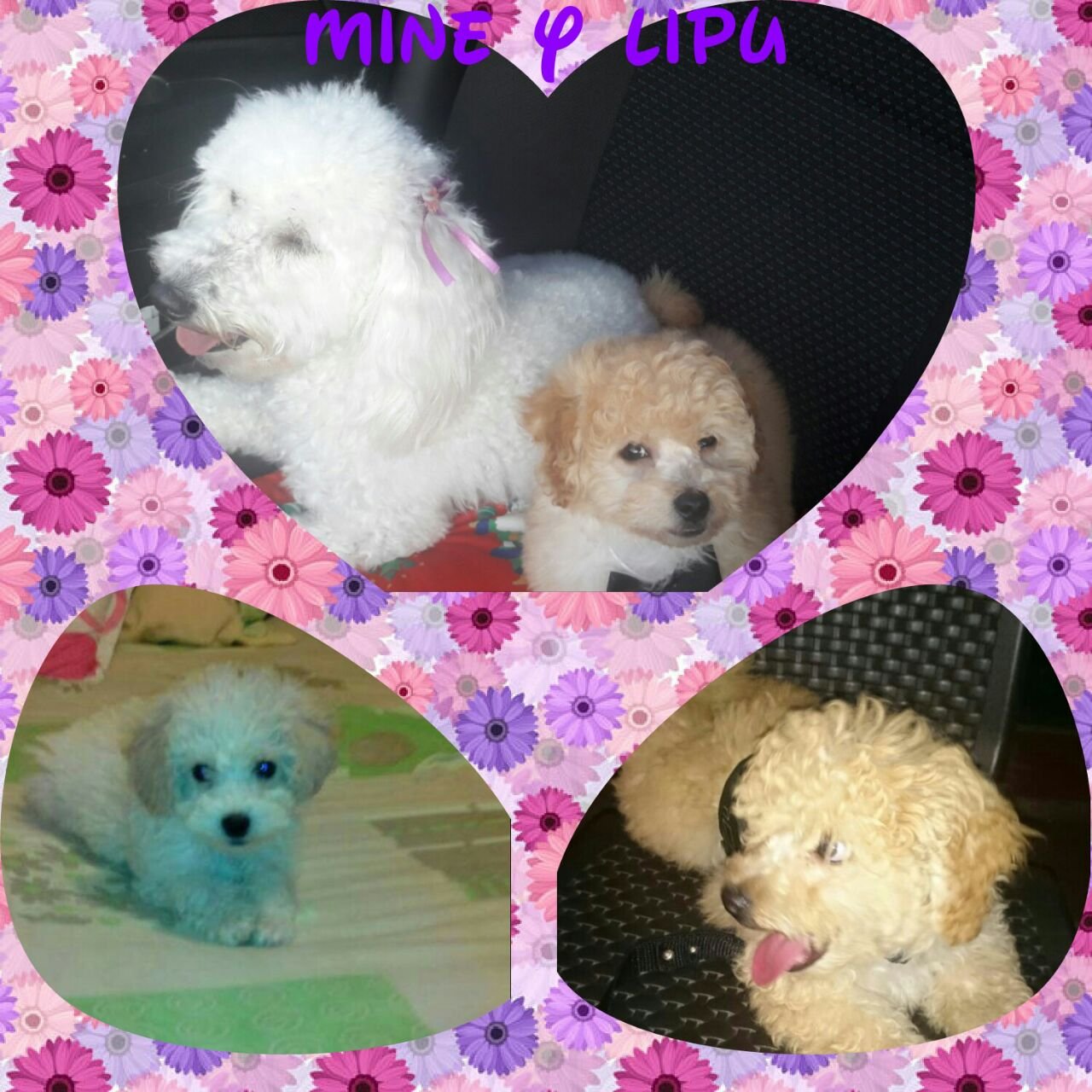 )
Y este ultimo nos encontramos los 4 en una hermosa familia, definitivamente es muy sabio el dicho de que los Dogs !!! son los Animales mas fieles y asi lo es. !
And the last one we found the 4 in a beautiful family, it is definitely wise to say that the Dogs !!! Are the most faithful animals and so it is. !
(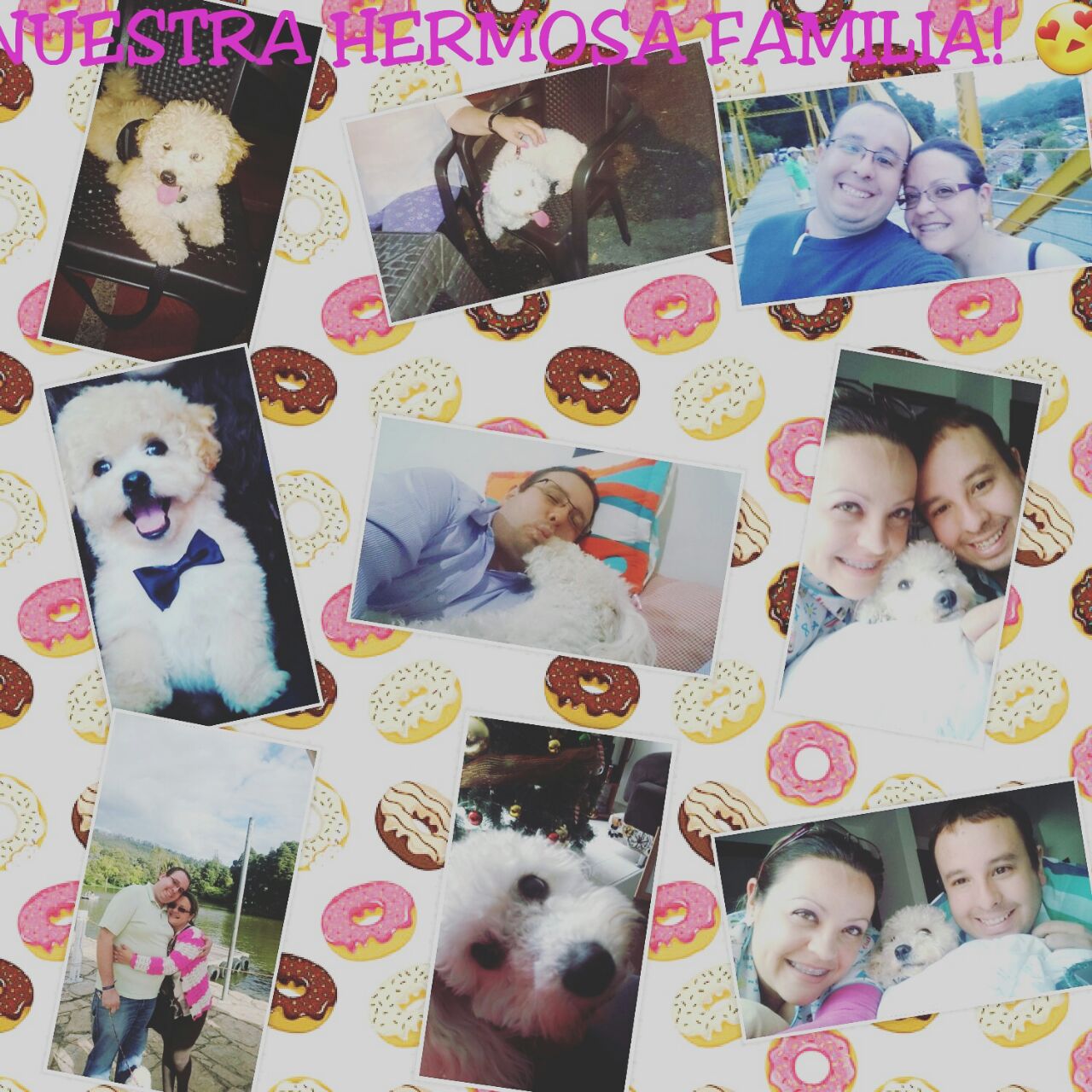 )
Comunidad Steemit!!! Espero les haya gustado mucho el Post les recomendamos muchos votos para con ellos poderles comprar el Concentrado ya que esta muy muy costoso!!!! jajajajajaja. Mil gracias y a Votar.
SIN MIS PERRITOS MI CASA ESTARIA MAS LIMPIA, MI BILLETERA MAS LLENA Y MI CORAZON MAS VACIO......
Community Steemit !!! I hope you liked the Post very much we recommend you many votes with them to be able to buy the Concentrate since it is very very expensive !!!! ha ha ha ha ha ha. Thank you and Vote.
WITHOUT MY PUPPETS MY HOUSE WAS CLEANER, MY FULLEST BILLETER AND MY HEART VOID ......