After yesterdays rather gloomy (yet with a positive message inside) post I am happy to return to an update that is far happier. We received a rather large donation from our donors in the past week and were able to procure a lot of food for the hungry dogs in the streets of Krabi.
When we receive these sort of donations it normally gets distributed immediately. Unfortunately for us, there is no "stockpile" of back up good at the moment thanks to a massive drop in the amount of people we have touring the area. Also, as i have mentioned before on numerous occasions, the assistance we would normally receive by way of markets and temples offering whatever scraps they can to street dogs is almost non-existent these days.
The dogs in these areas have become quite familiar with us and our vehicles and will come out to greet us with hopeful eyes. It is a very rewarding experience just to be able to give them a little something to eat, even if it is just off the pavement.
The past few months have been very difficult times for us as we came to the realization of how much we depend on the tourism nature of this area in order to get the level of donations needed to get the medical and food supplies that we require. We toughed it out though and are prepared to continue the fight for the homeless dog and cat population of Krabi for as long as it takes!
---
If you would like to see how you can help out, or simply spread the word, please visit our website at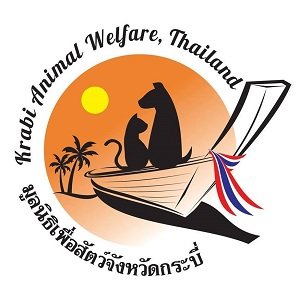 Krabi Animal Welfare is a charity run entirely by volunteers and are a registered non-profit organization. We aim to relieve the pain and suffering of dogs and cats within Krabi Province.
เป็นผู้สนับสนุนรายเดือนหรือบริจาคครั้งเดียวได้ที่: