This month my son's and daughter in-law's lovable, protective, mellow and true friend, Riley, passed.
Riley will be dearly missed by the entire Jurg clan.
She was a beautiful dog, and those blue eyes didn't hurt her looks.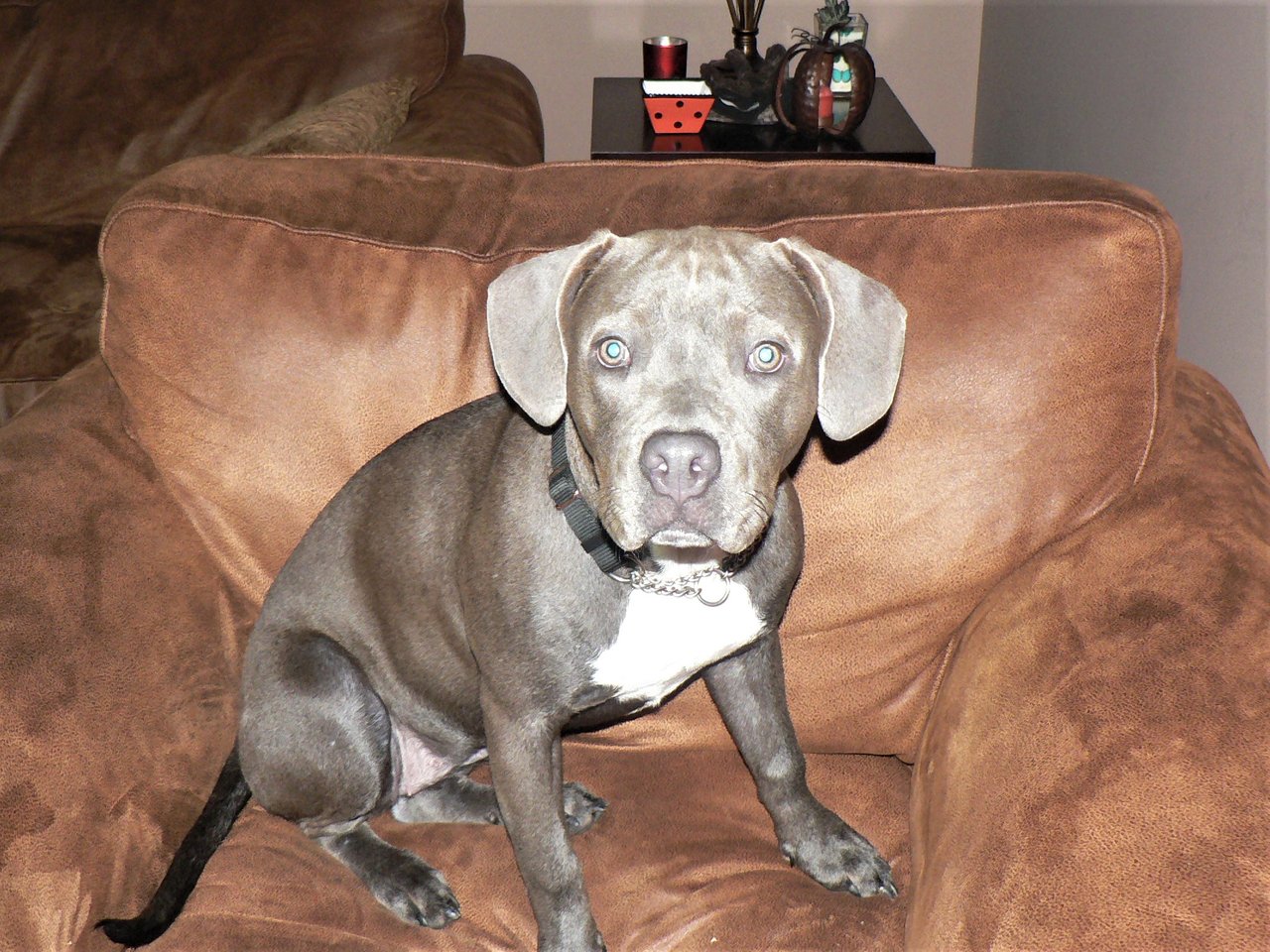 She loved kids and she didn't have a mean bone in her body.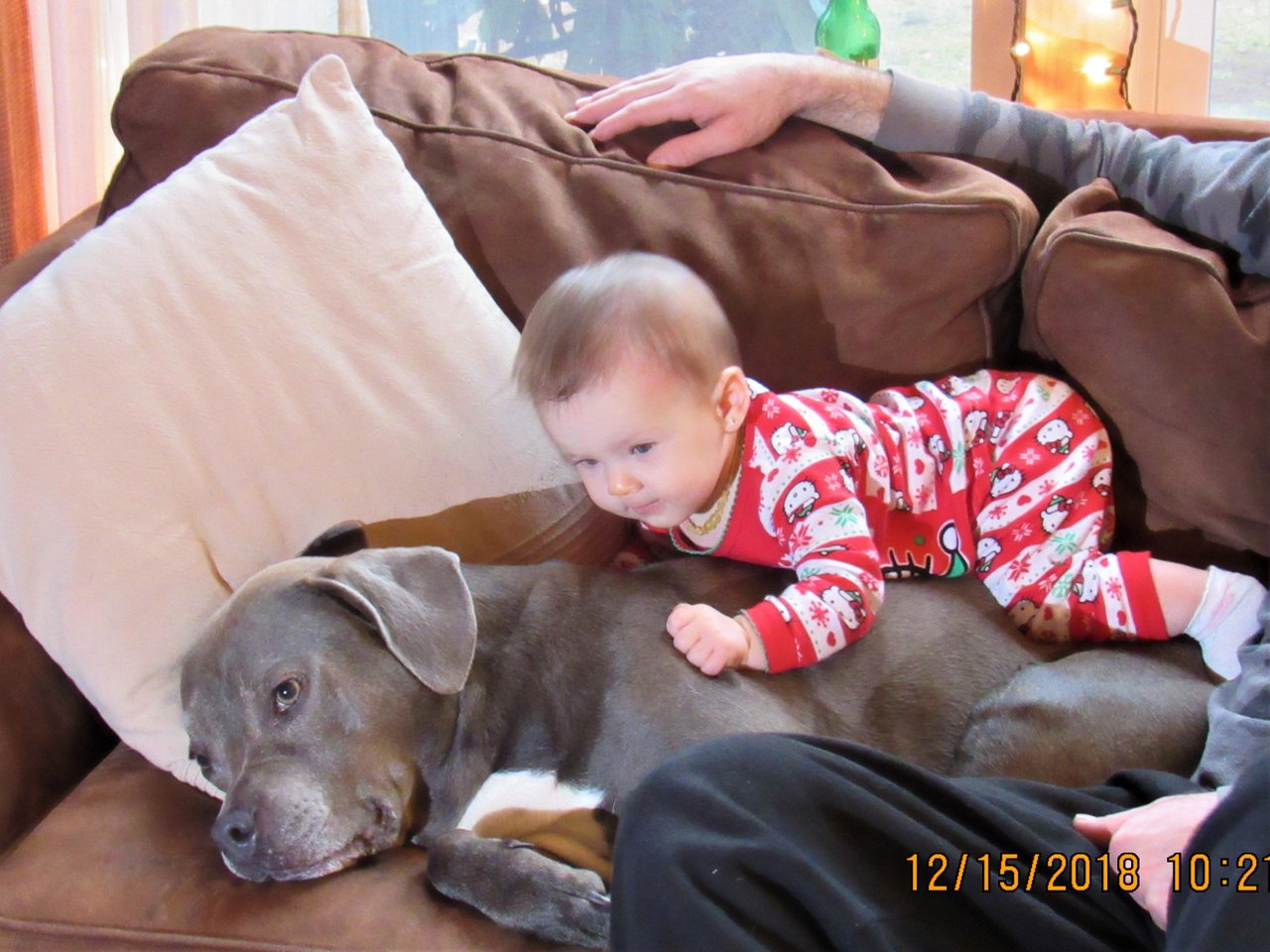 Riley was playful, and at times it seemed that she would just get right in the middle of things. I guess she just needed a little attention.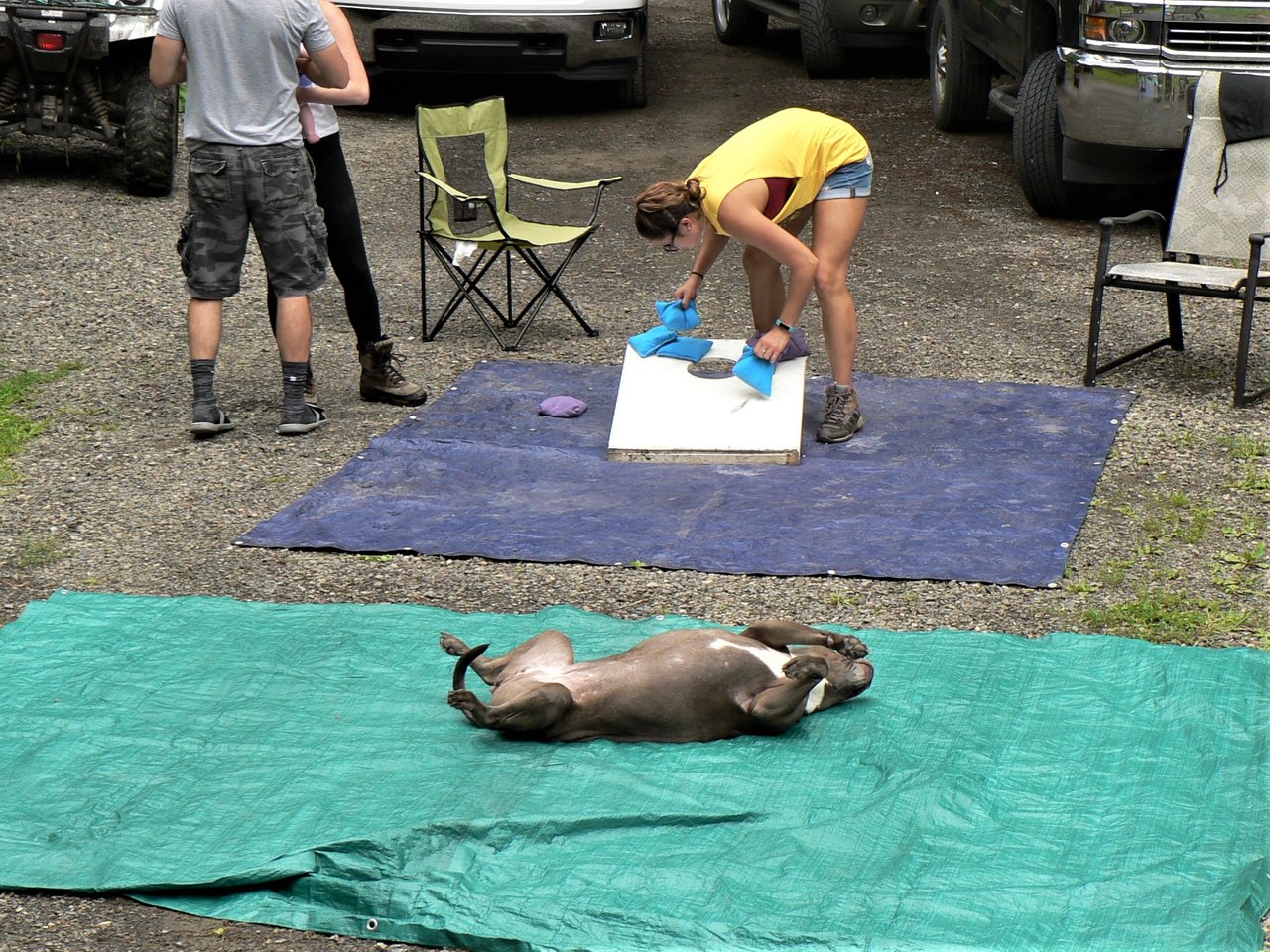 Riley could always be found by my son's side, she was more loyal than any other dog I've ever met.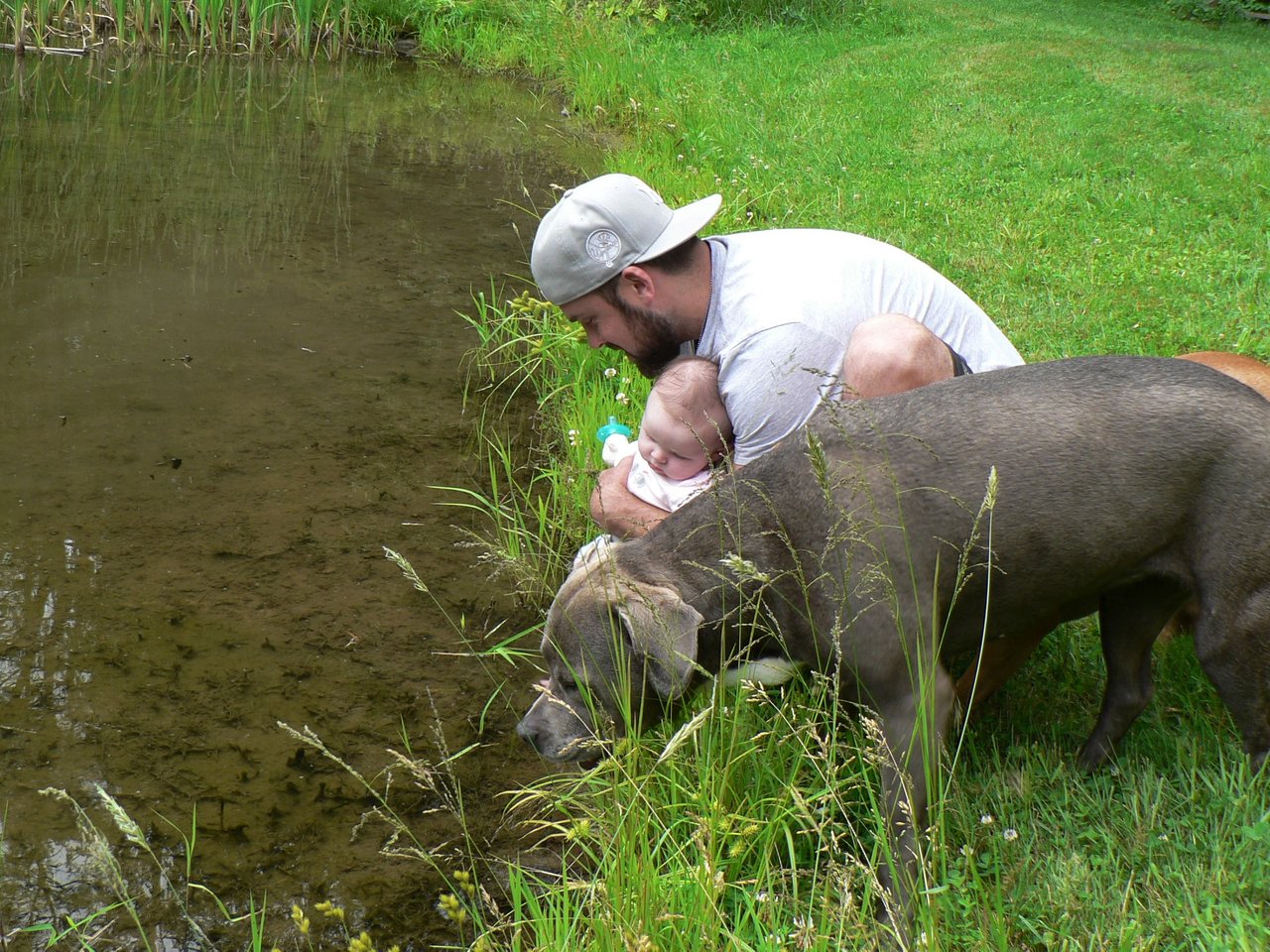 She was a friendly dog, who seldom needed a leash to keep her under control.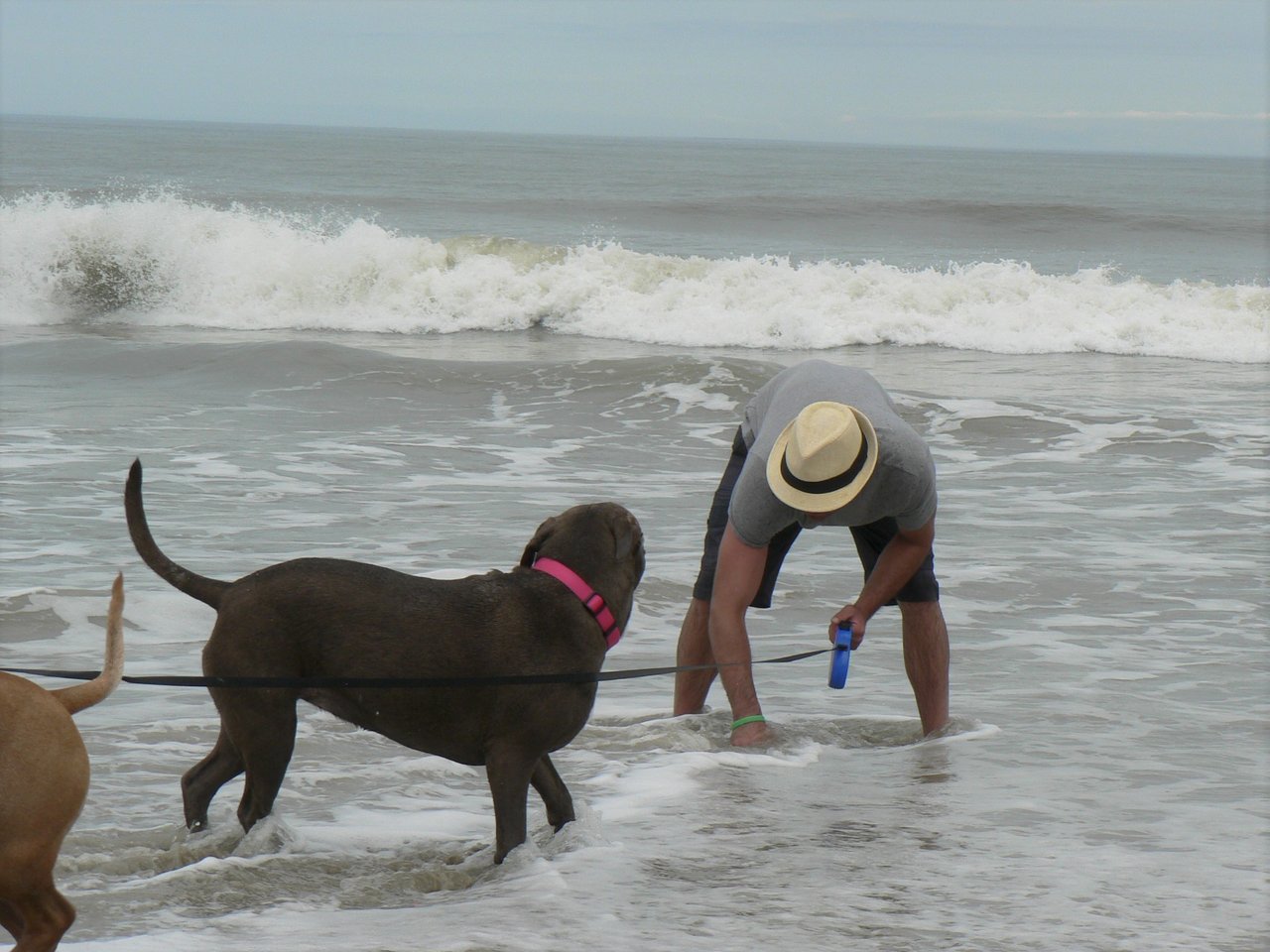 She loved coming to the farm. Here she is with her little brother Opy, I'm sure he misses Riley's company.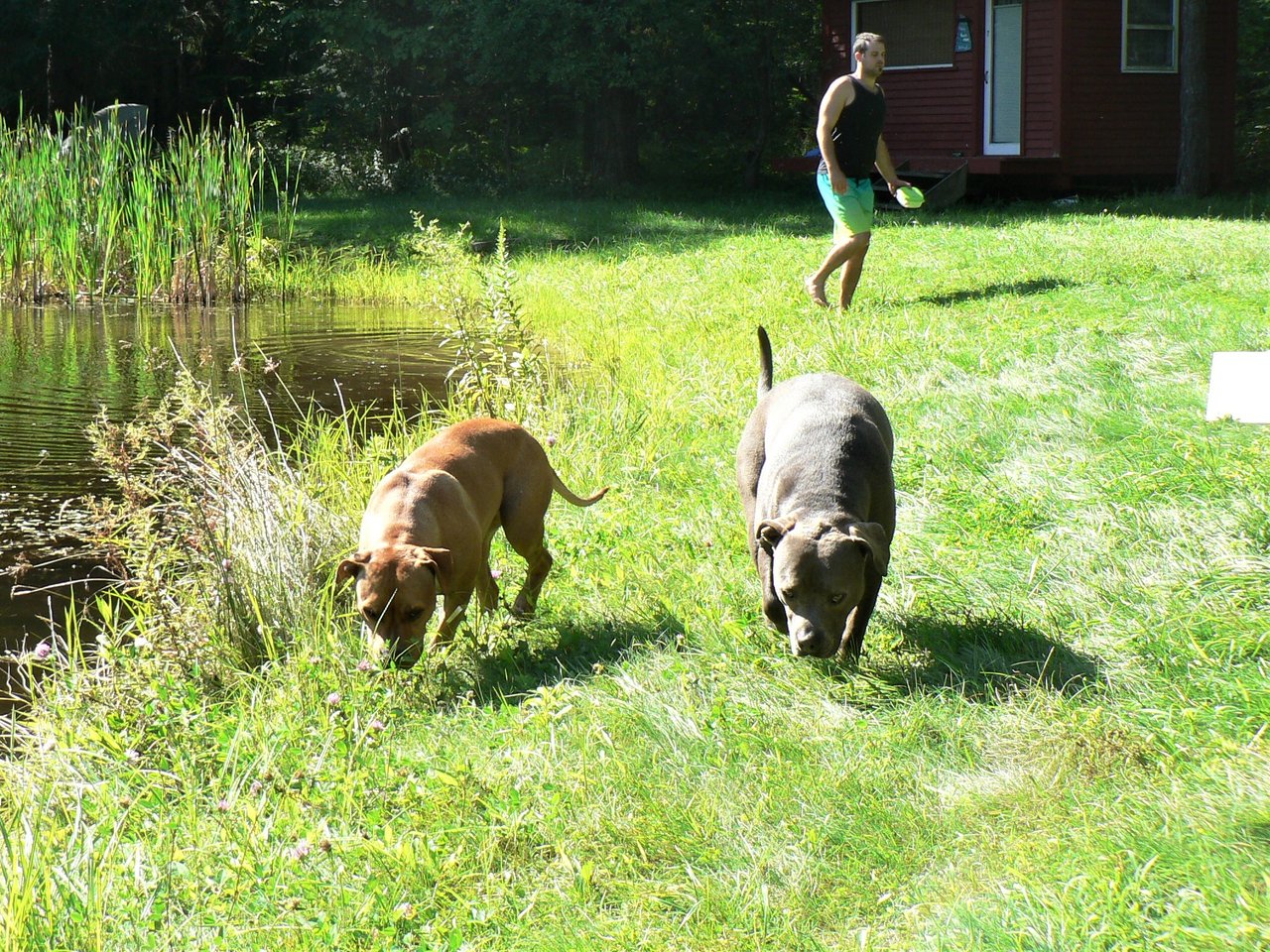 In her younger years she could run like the wind, but age catches up with all of us.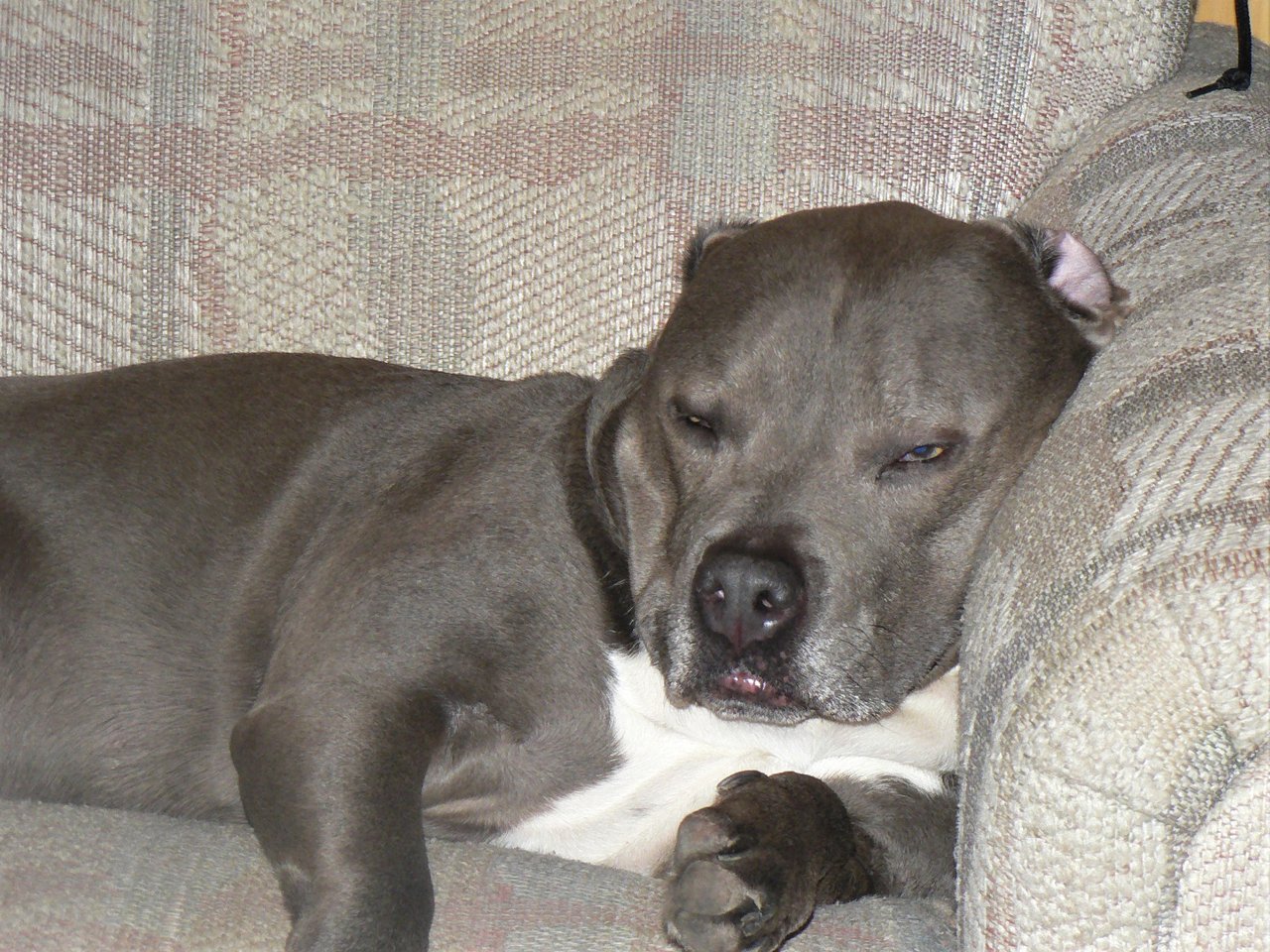 Riley was buried at my son's house in NJ. I thought that a head stone would help us all to remember her, and remind us of all of the joy she graced our lives with.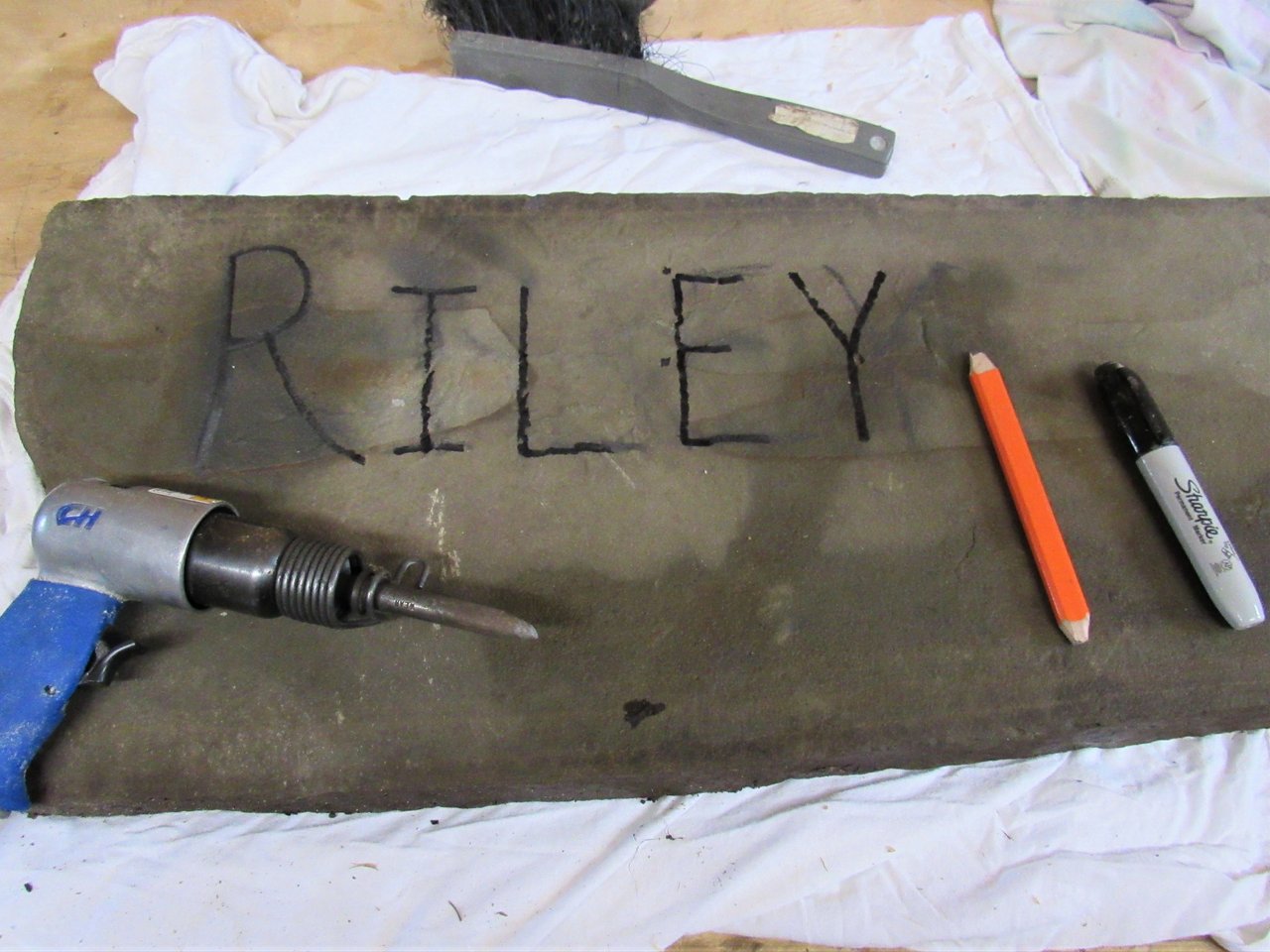 With my son and his family coming up this weekend, he will be able to take the head stone home and place it on her grave. As is always the case when death takes away a loved one, the pain of her moving on has started to fade away, and fond memories are replacing sadness!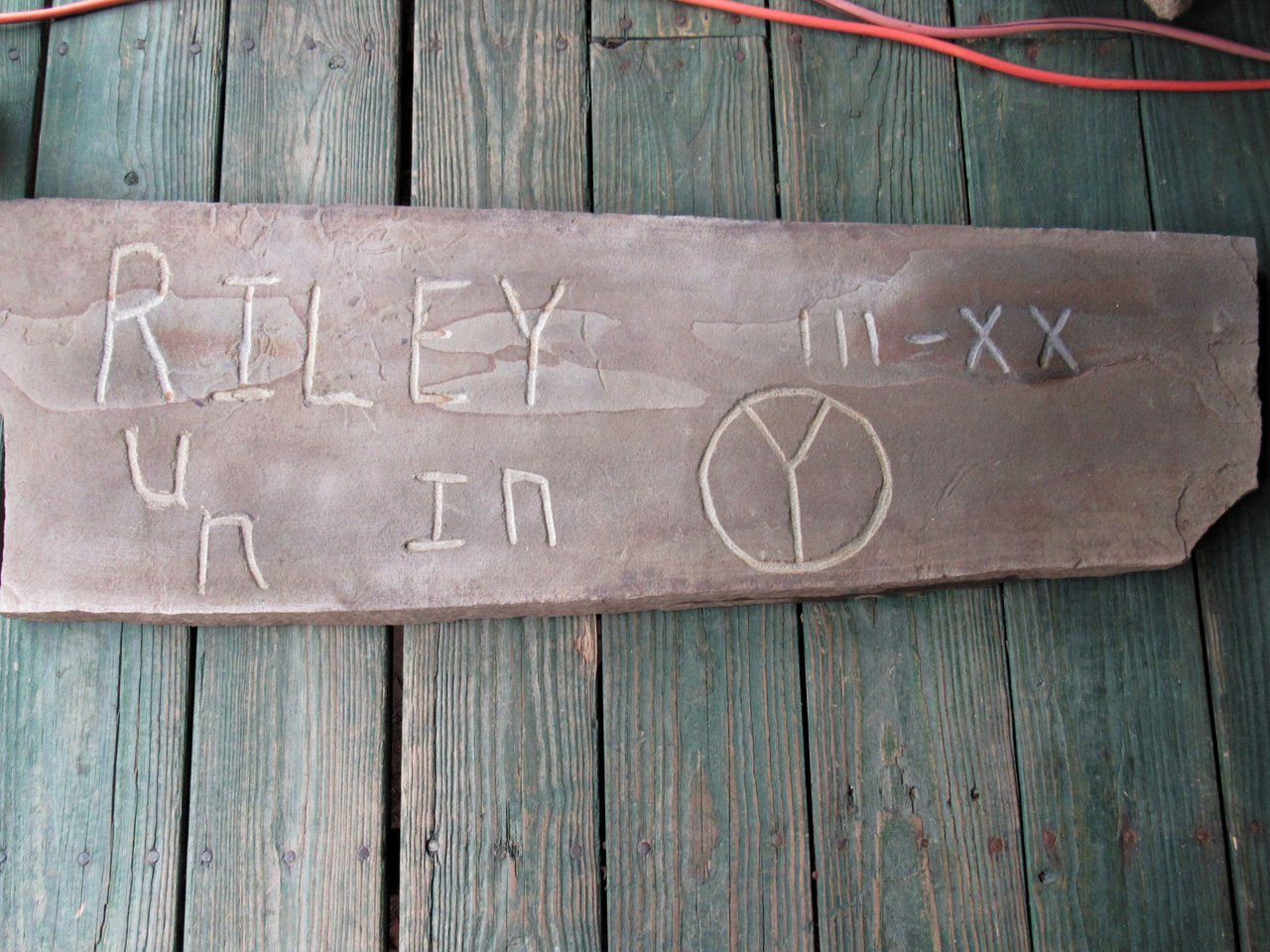 When she gets to where she is going, I don't expect her to be Resting in Peace, but rather Running in Peace as her aches and pains will be left behind.
BOY COULD SHE RUN.
I've got a funny feeling that Steemit is about to follow Riley to the grave yard. The only difference is that my son loved Riley, and that can't be said about Justin Sun, the guy who was suppose to take care of Steemit.
I hope to see everyone on the other side as we take our passion to become truly decentralized to HIVE.