Today @lacking and myself said goodbye to the puppers we had been fostering since December 18,2019. The Iqaluit Humane Society, a no-kill shelter, takes rescued dogs from all over Nunavut and sends them south to find their furever homes. The house is much quieter, the floors are dry, and our own fur baby is enjoying being the center of attention again. Snowball is a great dog and I know he will end up finding a great home; it still hurt immensely to see him go.
Snowball was found outside one of the local stores being thrown around by some troubled kids. I walked out of the store and saw the fluff ball in my husband's arms and I just started shaking my head and saying no. I knew that if we took him home that little fluff ball would become my baby and giving him up would be extremely difficult. I felt guilty so we took him home; he huddled and shivered against me as we rode home on our skidoo. Snowball went right into to tub when we got home because he stunk of seal and who knows what else. He and Millie, our fur baby, hit it off pretty good.
Over the next few weeks we worked with Snowball to have some basic training under his collar. We had to work on his food aggression first as that is a dangerous trait to have. Kennel training, potty training and some basic commands are what we got through during his time with us.
I knew from the beginning that he wasn't going to be mine forever but that didn't stop me from falling in love with that yippy little mongrel. I hope he finds a great home in the south where someone will love and appreciate him.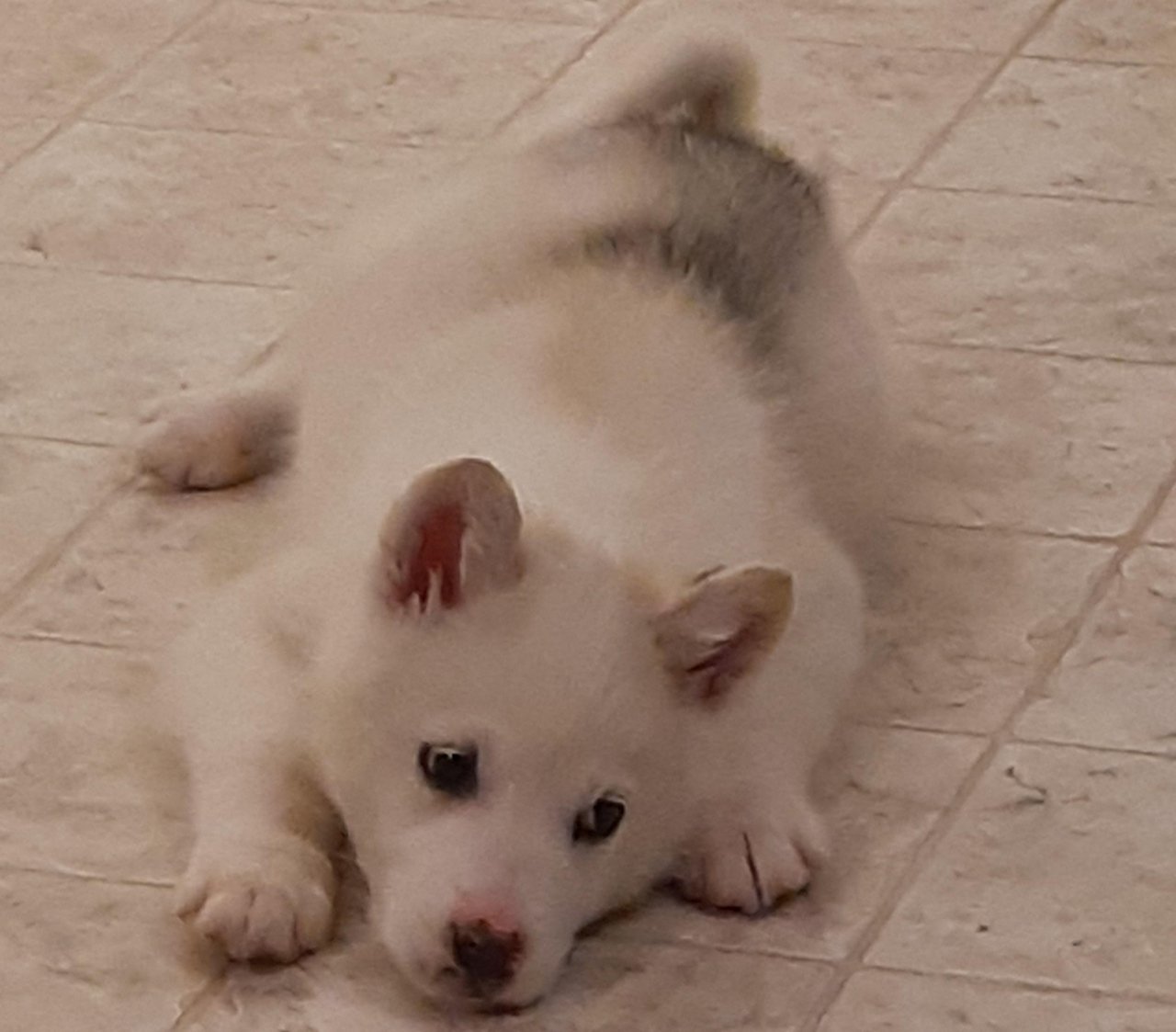 The first night we had him post bath!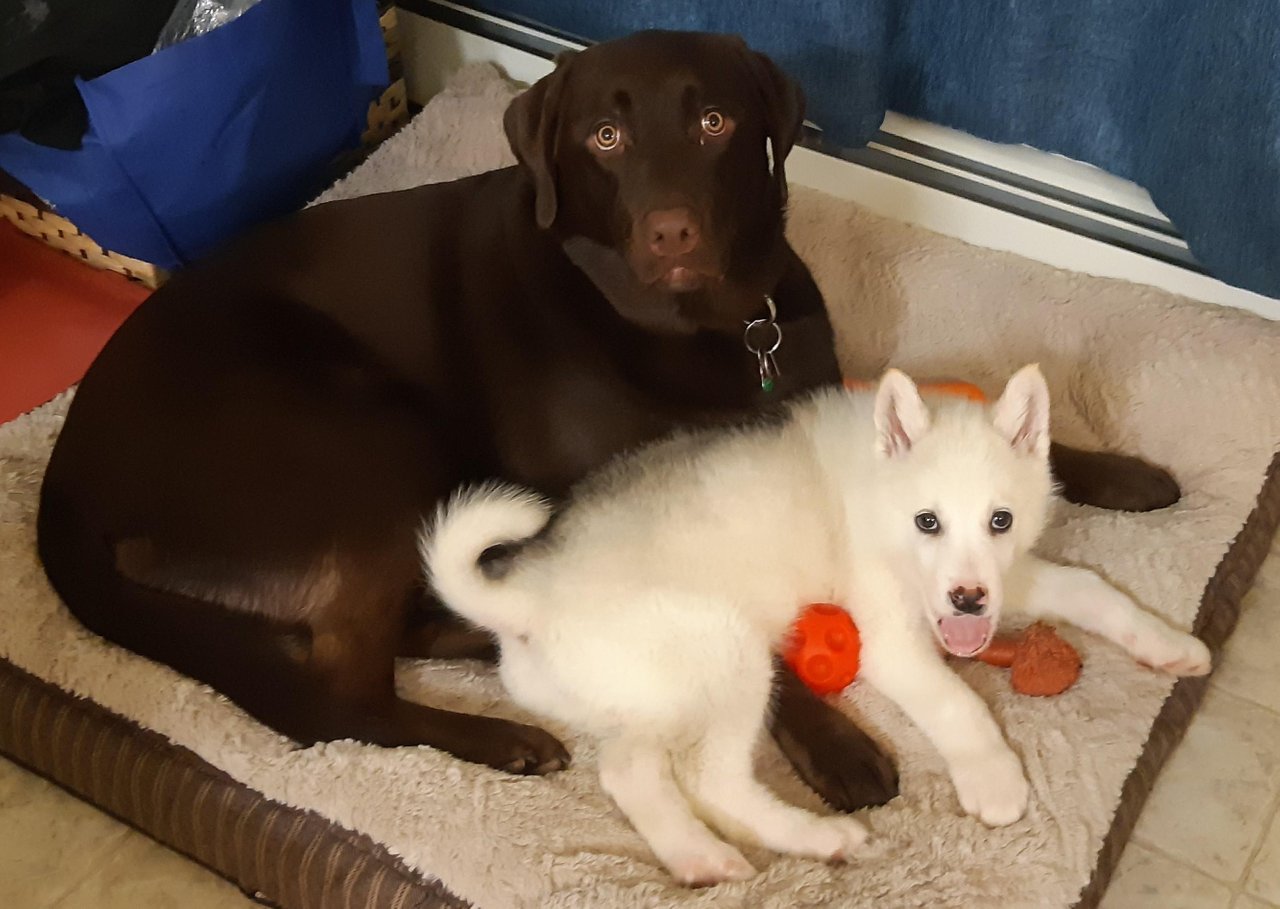 Buddies from the beginning!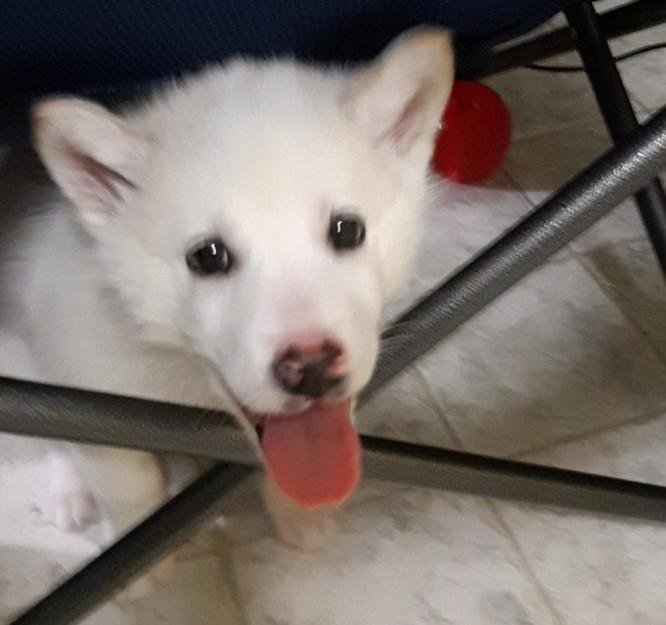 Derpy Puppers!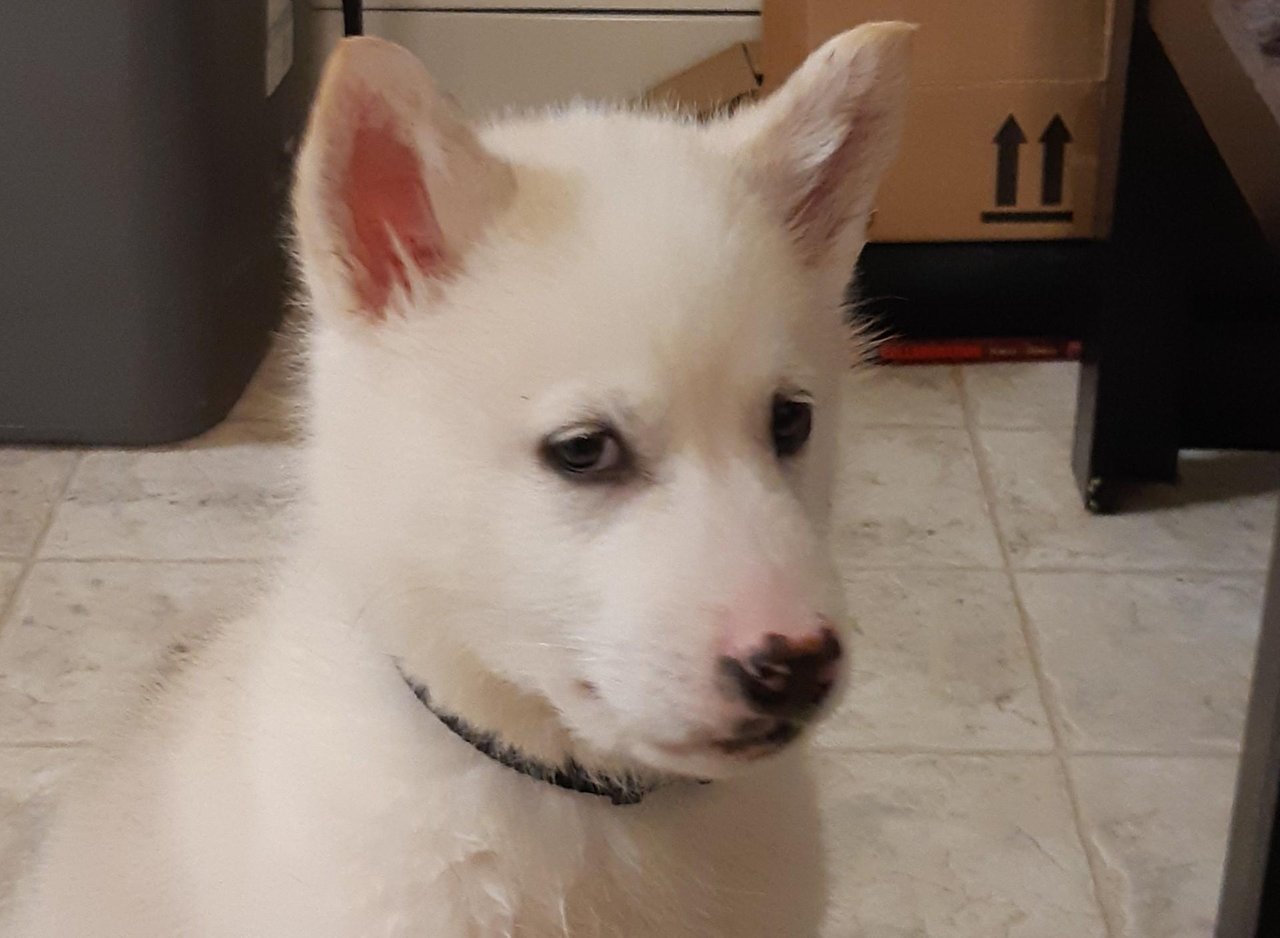 Giving me the stink eye for cutting his nails for the first time.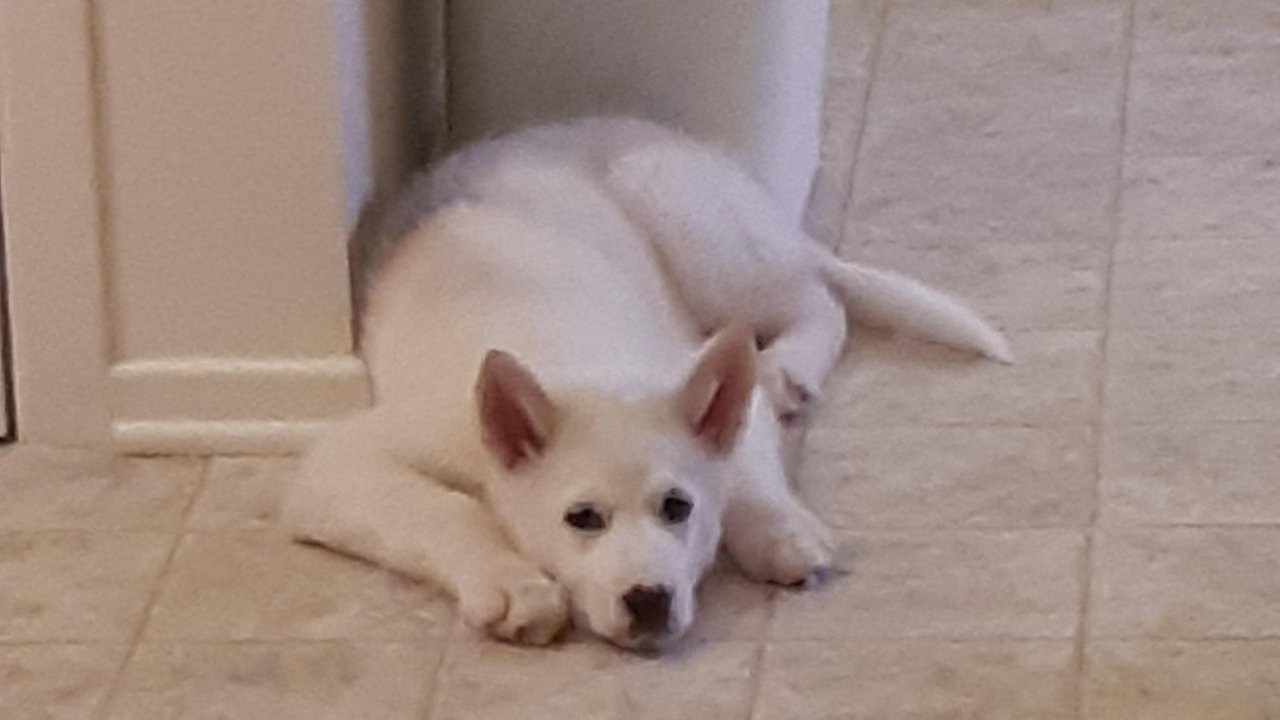 He got so big in the short time he was with us.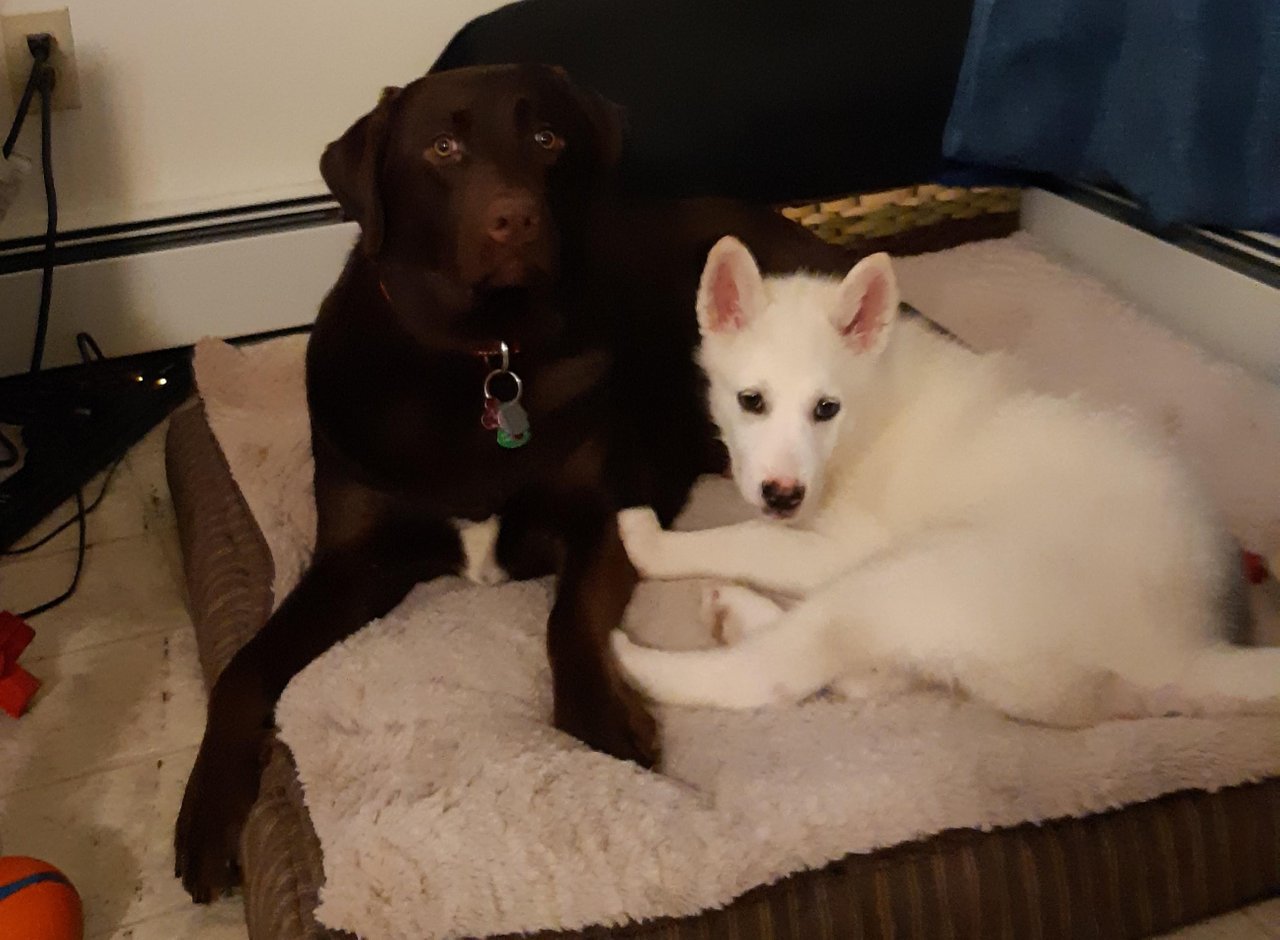 Last moments together.