Pupcakes
Makes 12 Pupcakes
Pre heat 350°
1 cup flour of choice ( I used almond & whole wheat )
1 cup shredded broccoli & carrots
1/3 cup oats
1 large egg
1/4 tsp baking soda
1/2 cup peanut butter
1/2 oil of choice (avo, evoo, coconut)
Mix Dry ingredients & wet ingredients separately then together
Bake for about 15 -20 min, cool & apply icing (optional)
Icing & toppings
Beef jerky ( crumbs )
1 pack of cream cheese
1/2 Peanut Butter
1 eggwhite
Mix it all together, and pipe it or smear it, apply beef jerky toppings or a cute dog treats of your choice!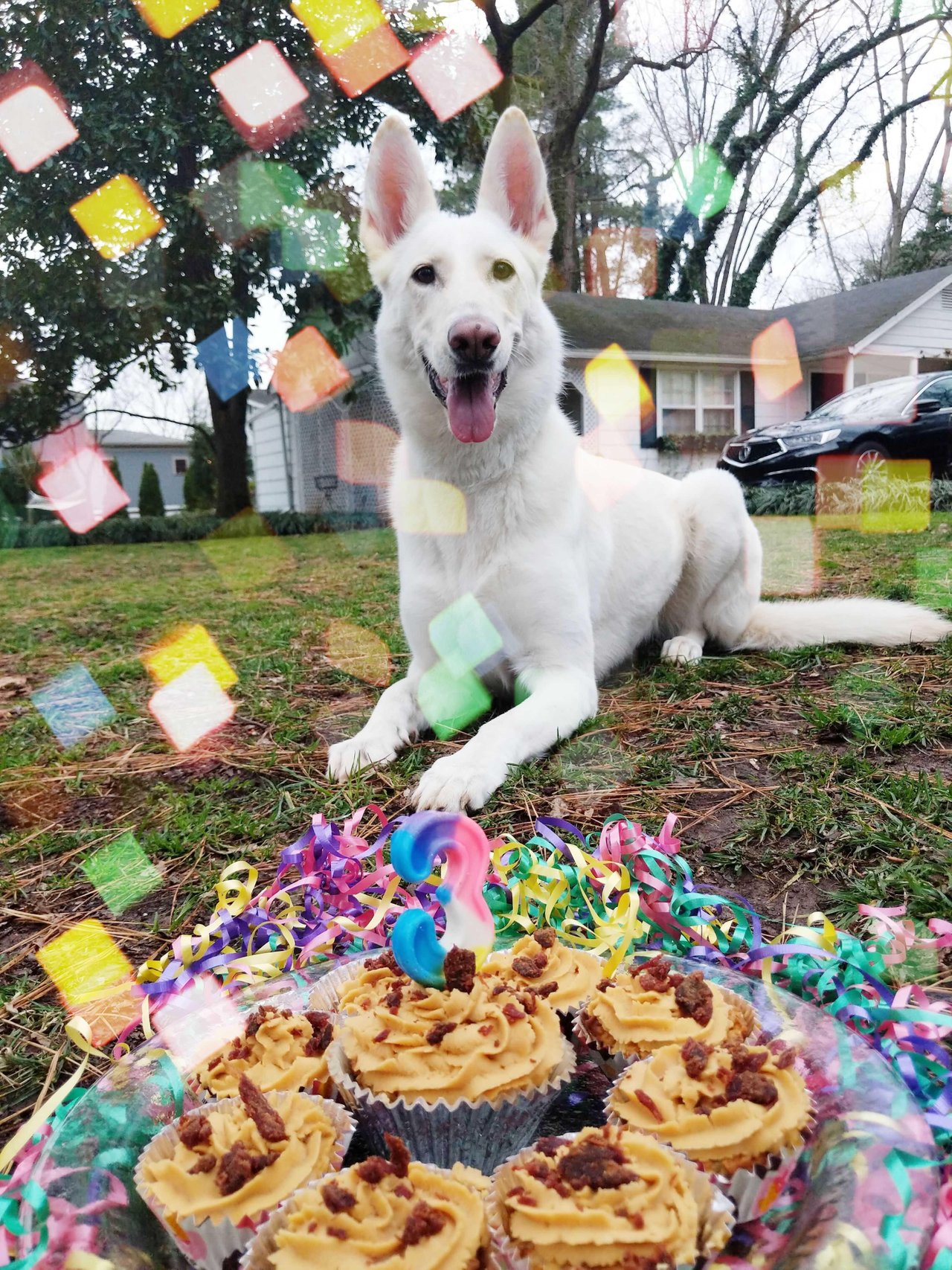 Doris Akin Rogers, White German Shepherd, 3 Years Old
She's Ball obsessed & is always up for any adventure!
Hope your dog has an awesome birthday pawty 🐾🎉!