Willie sitting up with me while I blog on Steemit: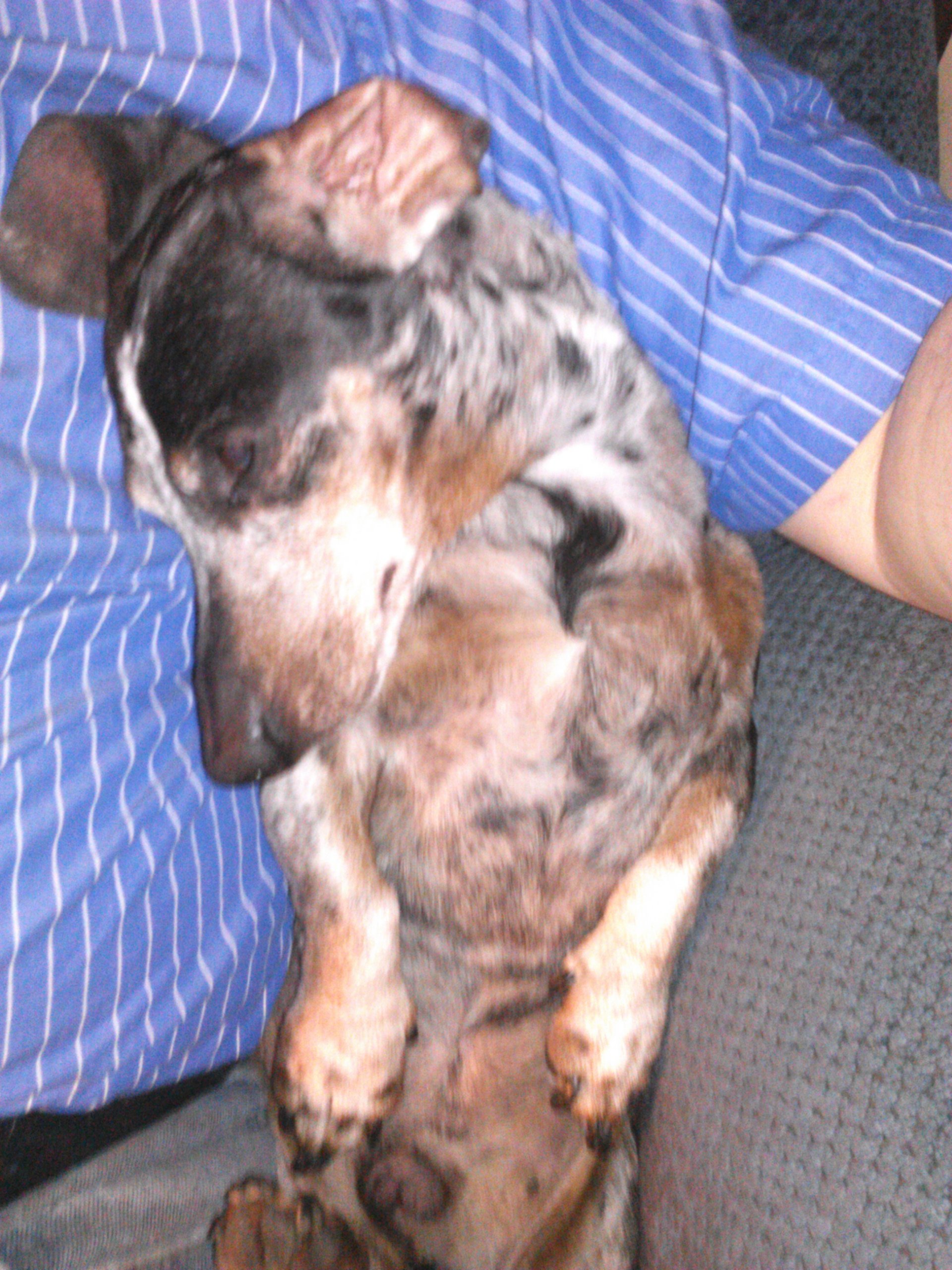 He MAKES me blog for Hours; so I won't disturb him, ROFLOL! NOW you know my secret weapon, a 15 pound ball of fire dachshund! I am his pet, and he runs the house. When I have blogged long enough, he melts and I get this: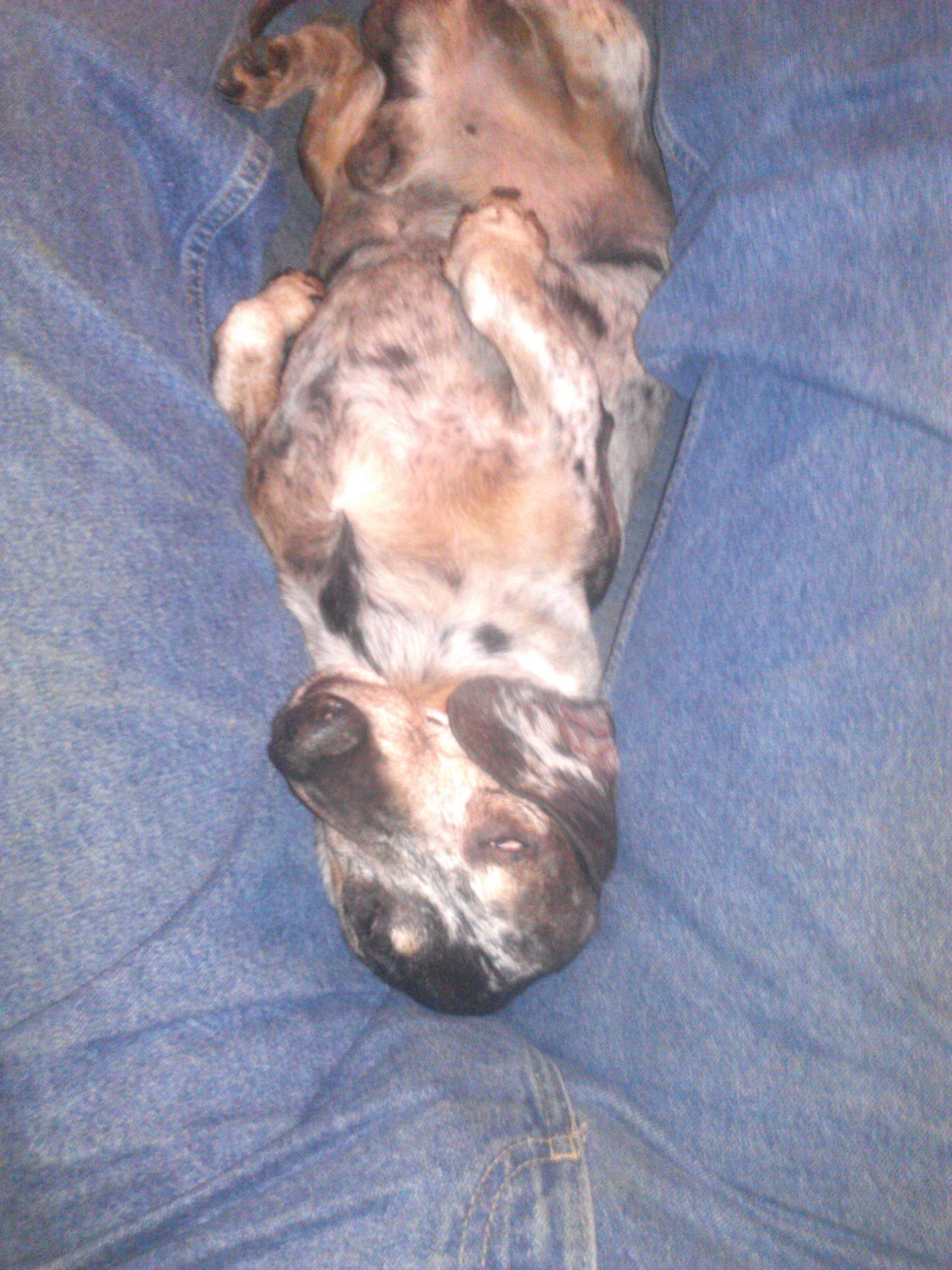 Can you hear the snoring? This one is the best dog I have ever had!
:)