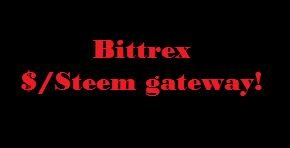 This is super important and only takes a few seconds of your time. We have won several contests before and now it is time to do your part for the growth of Steem AGAIN!
Just log into your twitter or create an account (it takes only a minute to set up a new twitter account)
and write: $Steem
It is that easy. Now do your part and share this message around like crazy! Resteem it and write your own post about it. And most important go tweet $Steem now... Unfollow me if you don't do it.
Why is this important you may ask?
Well first of all a $ gateway will reduce my taxes (because german tax law is fucked up)
Secondly, it will improve the circulation and popularity of Steem as well! Just do it.