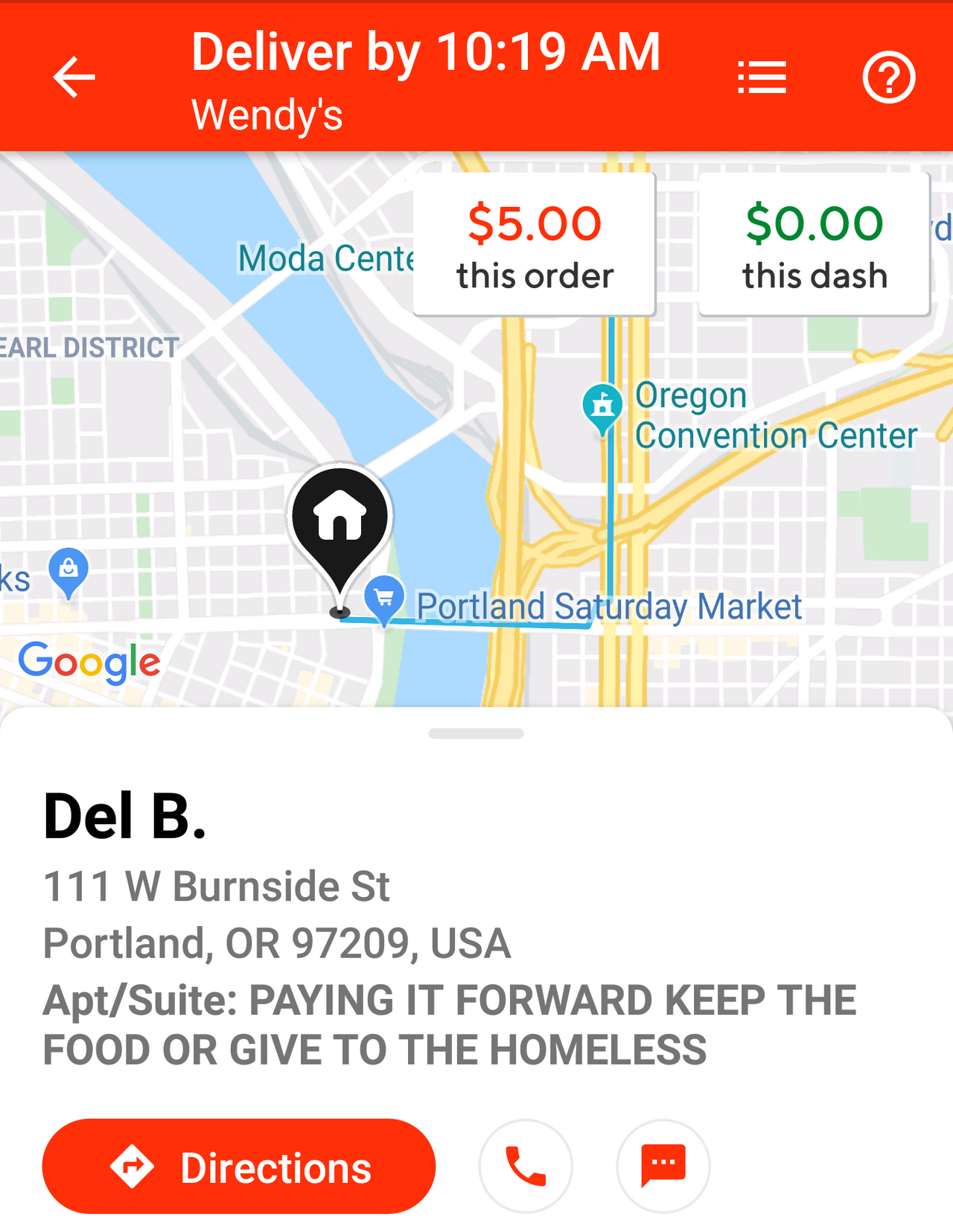 The people at Door dash occasionally pays me to deliver meals to the unhoused.
This means a lot to me. When I was a child I was unhoused and lived in alternative living situations. When your daily needs go unmet and just getting enough to eat is a challenge a single meal can change your entire day.
It's said that as much as 40% of food in the USA goes to waste, when we also consider that the hunger rate among children is near 20% it becomes clear that hunger is a problem created by greed, not by need.
We actually choose to allow our children to go hungry in the USA. Consider that when you clean out your fridge next week.
Posted using Partiko Android