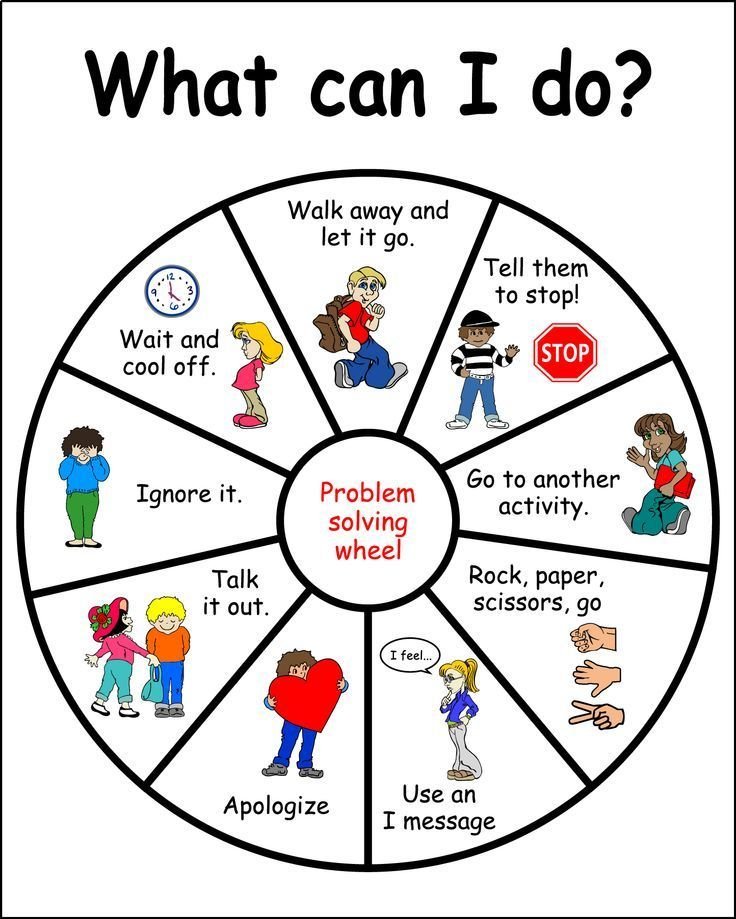 I've noticed for quite some time now that people get so triggered when flagged/downvoted. And really folks need to take it easy. It's just a downvote folks. 
OMG!!!!!!!!!!!!!!!!!!!!!!!!!!!!!!!!!! I'VE BEEN FLAGGED!!!!!!!!!!!!!!!!!!!!!!
Rather than go apeshit all over the blockchain I found this nice Problem Solving Wheel that will help you cope with being flagged/downvoted. So let's go over the wheel.
Starting at 12 o'clock, Walk away and let it go. Like Lord Humongous said in the Road Warrior, "Just walk away". Don't be that guy commenting 500 times in a day over a flag. Let it go Elsa.
Tell them to stop. Your mileage may vary with this one. But getting a dialogue going might help.
Go to another activity. This is a great one. May I suggest opening your favorite drink and having a cup. Or playing some video games to take your mind off the flag. Or maybe some pornhub will take your mind off things.
Rock, paper, scissors, go. This one probably won't work. But give it a try. You might get a lol out of it.
Use an I message. More communication isn't a bad thing.
Apologize. Did you just post a defamatory message about @themarkymark and now he's flagging you? Maybe you should say, "I'm sorry."
Talk it out. Ask why did you flag me. Maybe you did something without meaning to. Fix your behavior and no more flags.
Ignore it. Easier said than done for most people. But really this right here is probably the way to go. 
Wait and cool off. This one here should be followed in all cases. Instead of calling your flagger, "A loser moron piece of shit that should go die in a fire and get cancer." Don't do that. Instead go use the bathroom, get a drink of water, go for a walk, pet your dog, pet someone else's dog... you get the idea.
Conclusion
So I know that getting flagged can be like kick in the nuts. But it's not really the end of the world. With a little self reflection we can all get past the initial triggering a flag can cause. And we can manage those feelings and begin constructive dialogue with our flagger. 
Have a great weekend everyone.