dPoll Report: Weekend Edition
Table of contents
What is dPoll
Competition Announcement
What happened on dPoll recently
What is dPoll?
dPoll is a place on the Steem blockchain to answer questions by your fellow Steemians and to create polls yourself. You can find it at dPoll.xyz.
If you want to learn more about the project, you can read the Introduction Post.
There are a lot of developments going on at the moment in order to build out the MVP into a capable dApp on Steem.

Announcement of dPoll competition
Starting this Saturday, every poll created until next Saturday will be eligible for a prize.

The goal is to achieve the most votes cast per poll created.


Prize Pool:
First place receives 5 Steem
Second place receives 3 Steem
Third place receives 2 Steem
4th and 5th places will each receive 0.5 Steem


Entry:
To enter, you will have to create a poll on dPoll.xyz and try to accumulate as many votes for your question as you can until the 24th of November 2018 12 PM UTC*.

What happened on dPoll recently?
On Thursday @pjau wanted to settle a very important question:
@fbslo was a little confused but landed on the right answer out of sheer luck.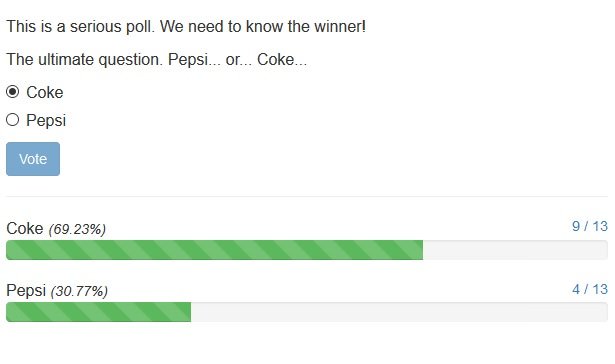 ---
Also on Thursday @grand.strategy asked:
Turns out you guys like Steem.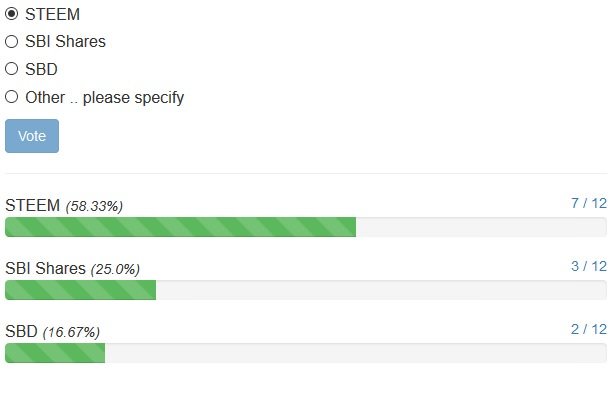 ---
It was a busy Thursday on dPoll. @psos was about to lose hope and asked:
There was no need to worry. Nobody even considered "No" for an answer.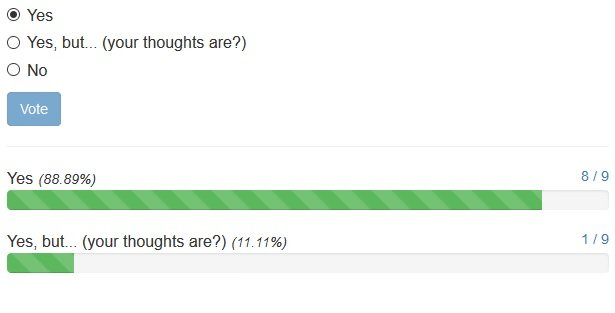 ---
On Wednesday @therealwolf showed up, put 100 Steem on the line and wanted to know:
There was no time to think. Just one hour to enter the giveaway!! Thankfully he included helpful articles.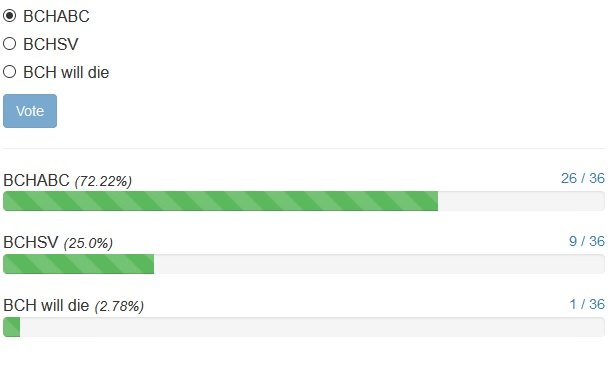 ---
Last week @emrebeyler wanted to know:
It was a nice touch of him to include Haskell. Python won.
But no votes for Go or Ruby? Seriously? Come on. Some of you guys use Go!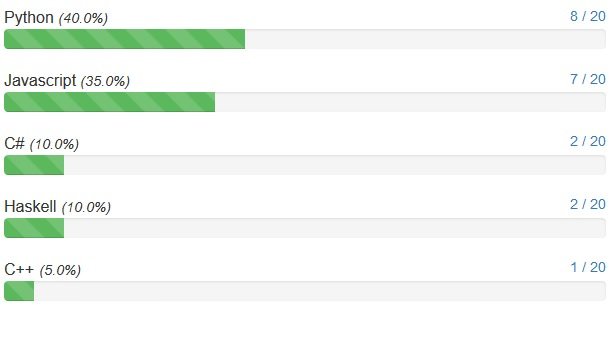 ---

We want to thank our wonderful sponsors for their support of dPoll:

Sponsors will receive a weekly reward for supporting the project. If you want to support the development and engagement on dPoll, you can delegate some Steem Power and instantly become a sponsor.
---
Follow dPoll on Discord: https://discordapp.com/invite/ZcV8SGr
---
*Standard rules of decency apply. The dPoll team will reserve the right to exclude certain entries from the competition, if necessary.
---



If you want to support dPoll curation, you can also delegate some steem power. Quick steem connect links to delegate:
50SP | 100SP | 250SP | 500SP