Who Is Your Favorite Mortal Kombat Charater?
---
Over the years many characters have been Introduced to the Mortal Kombat franchise but for this poll we will stick to the original characters that where introduced in Mortal Kombat (1992)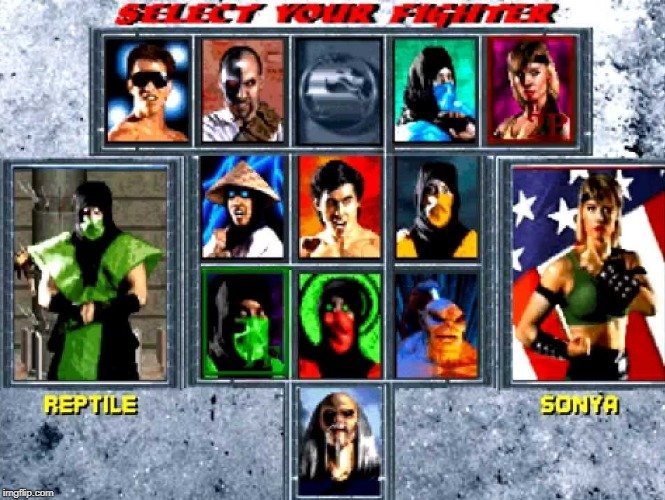 Taken From: https://en.wikipedia.org/wiki/Mortal_Kombat_(1992_video_game)
---
Mortal Kombat (MK) is an arcade fighting game developed and published by Midway in 1992 as the first title in the Mortal Kombat series. It was subsequently released by Acclaim Entertainment for nearly every home platform of the time. The game focuses on several characters of various intentions who enter a martial arts tournament with worldly consequences. It introduced many key aspects of the Mortal Kombat series, including the unique five-button control scheme and gory finishing moves called Fatalities.
Mortal Kombat became a best-selling game and remains one of the most popular fighting games in the genre's history, spawning numerous sequels and spin-offs over the following years and decades, beginning with Mortal Kombat II in 1993, and together with the first sequel was the subject of a successful film adaptation in 1995. However, it also sparked much controversy for its depiction of extreme violence and gore using realistic digitized graphics, resulting in the introduction of age-specific content descriptor ratings for video games.
---
So go ahead and vote and then "Test Your Might" via smashing that upvote button :)