I practiced watercolor roses
This is from a YouTube video and I just made it a little bit more like my own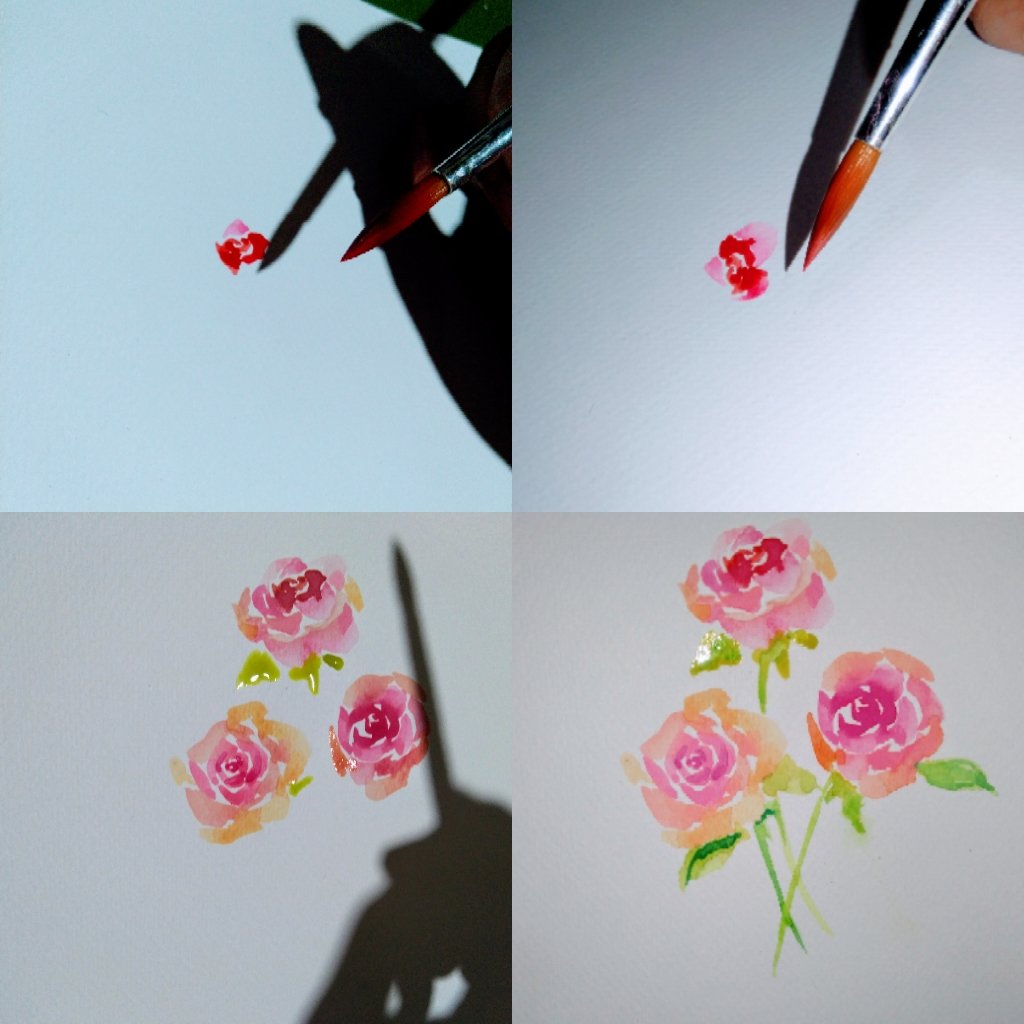 This is loose watercolor so it is made of few layers and usually it is a color mixture which is not so controlled. Usually in this case, you just blend shades of color.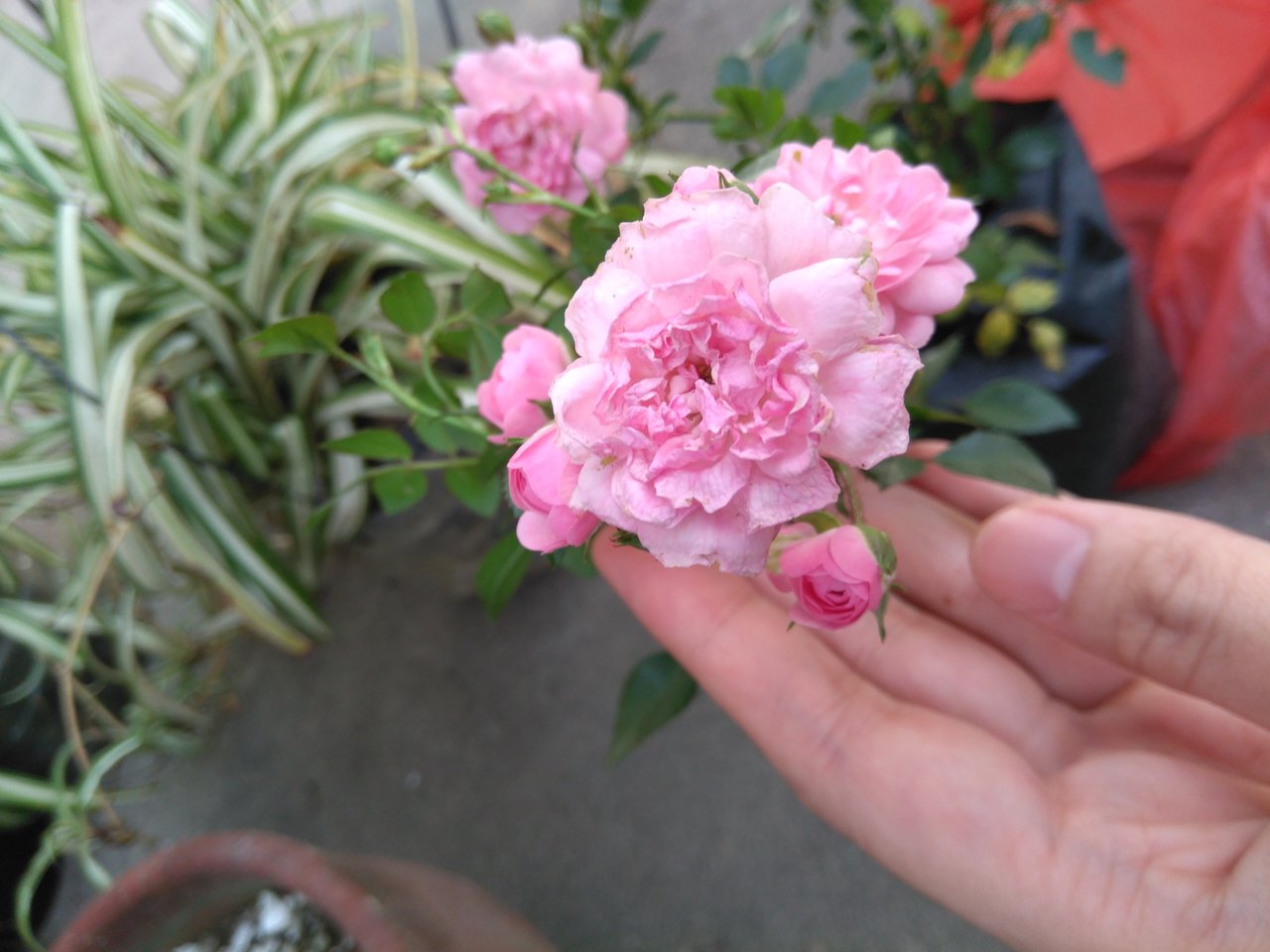 Little trivia on roses
🍃There are over 100 species
🍃Roses have always been the symbol of love. They are also associated with sympathy and sorrow.
Work in progress 🌹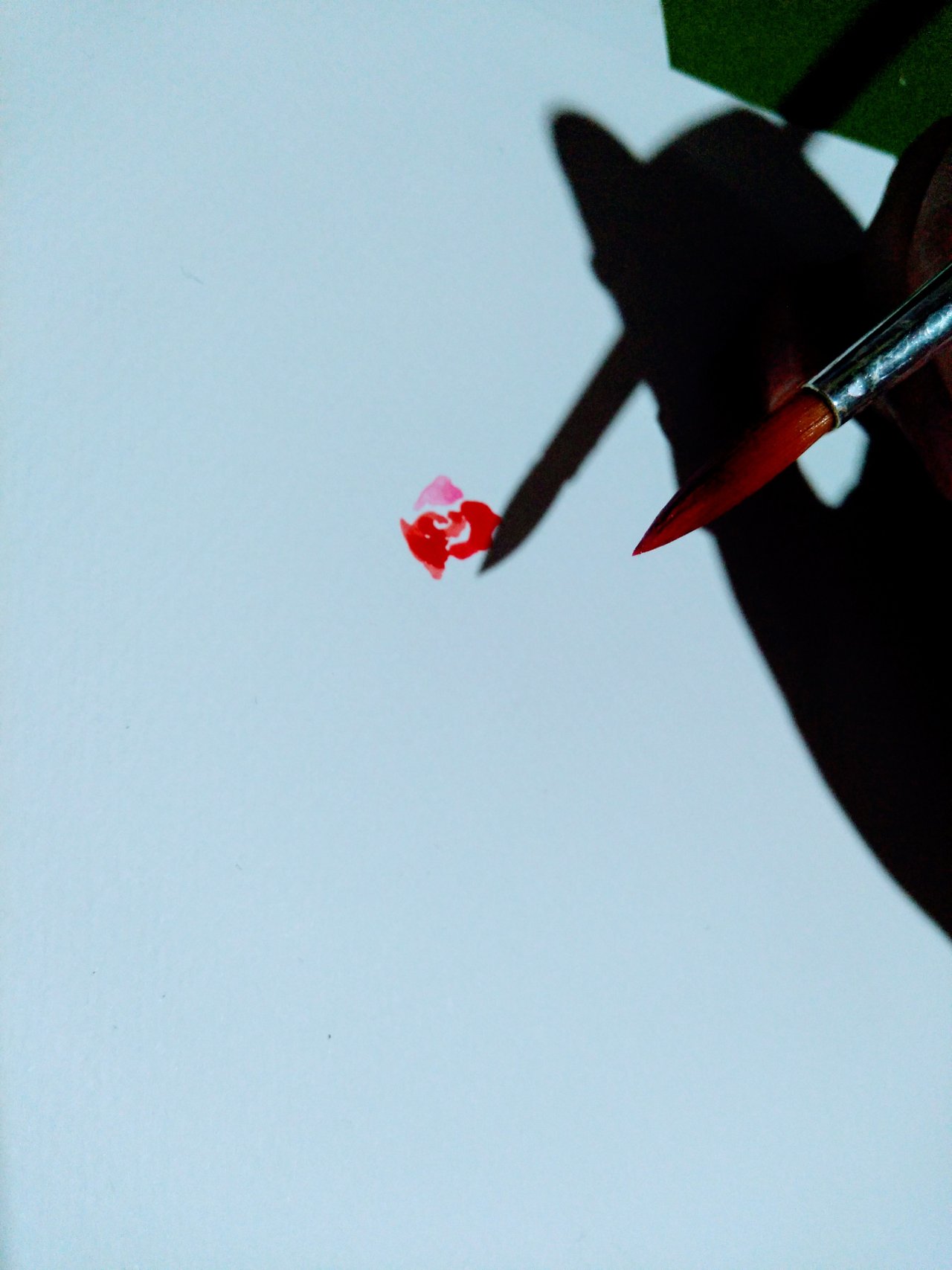 You'll need just a selection of colors which are warm and dark, maybe scarlet and fuschia. You can mix it or do one color. So, here I just made some small rings and curves that resemble the rose shape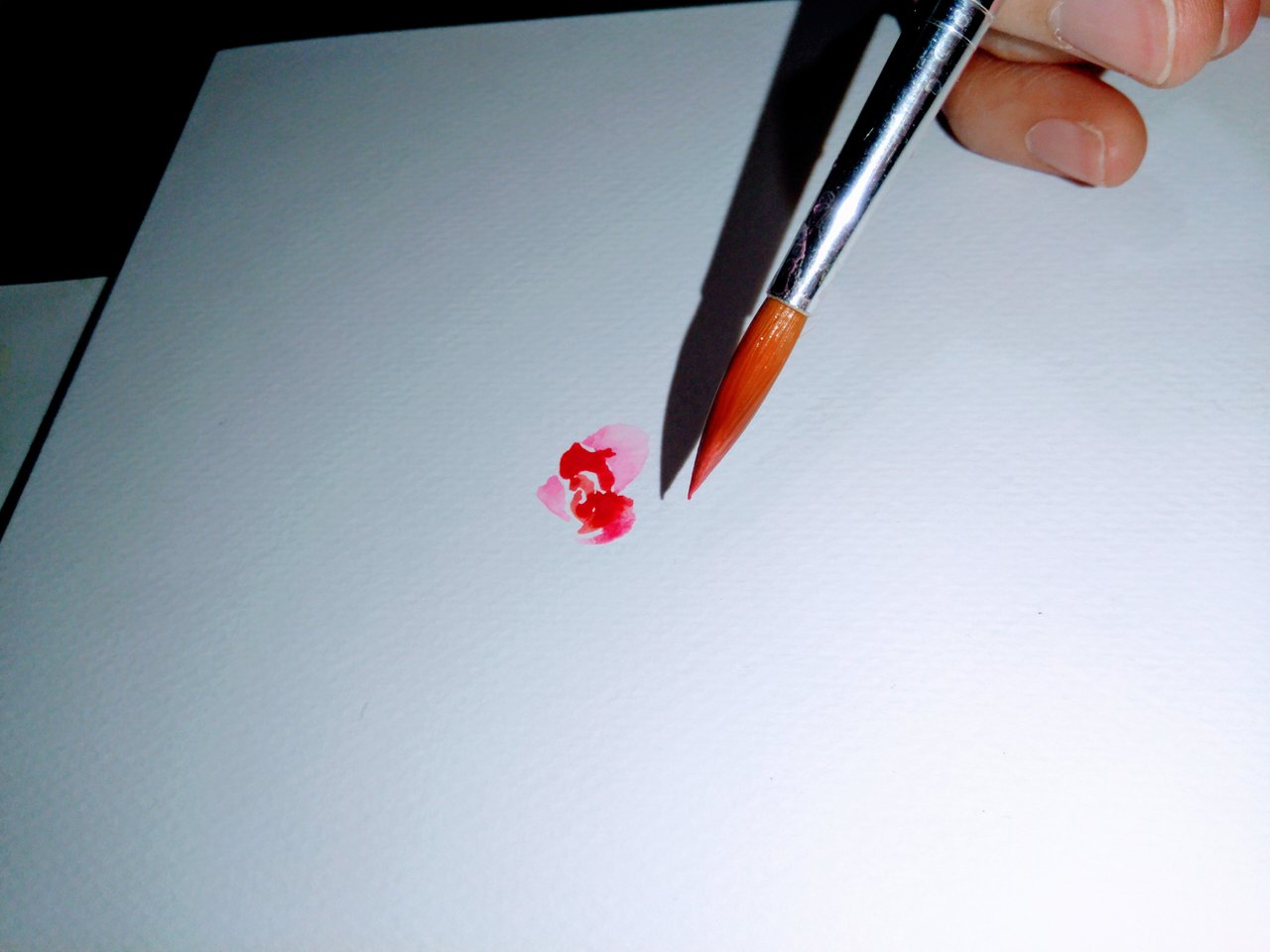 This second step
You need either more water or a new lighter color, like pink or peach. Just make thicker petals around wherever you like.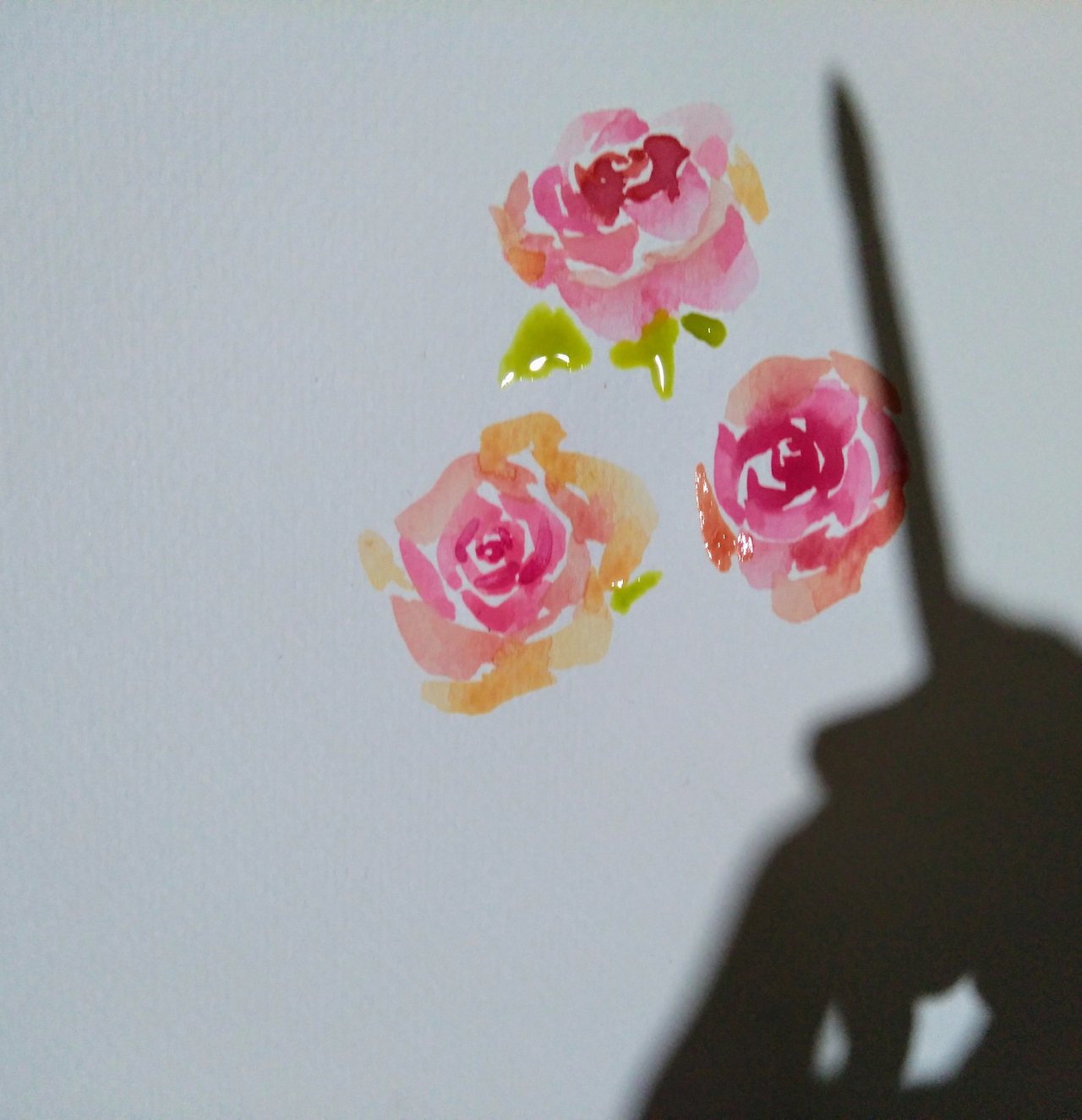 Proceed to the leaves
Just dab in colors of green wherever you like. Don't forget the stem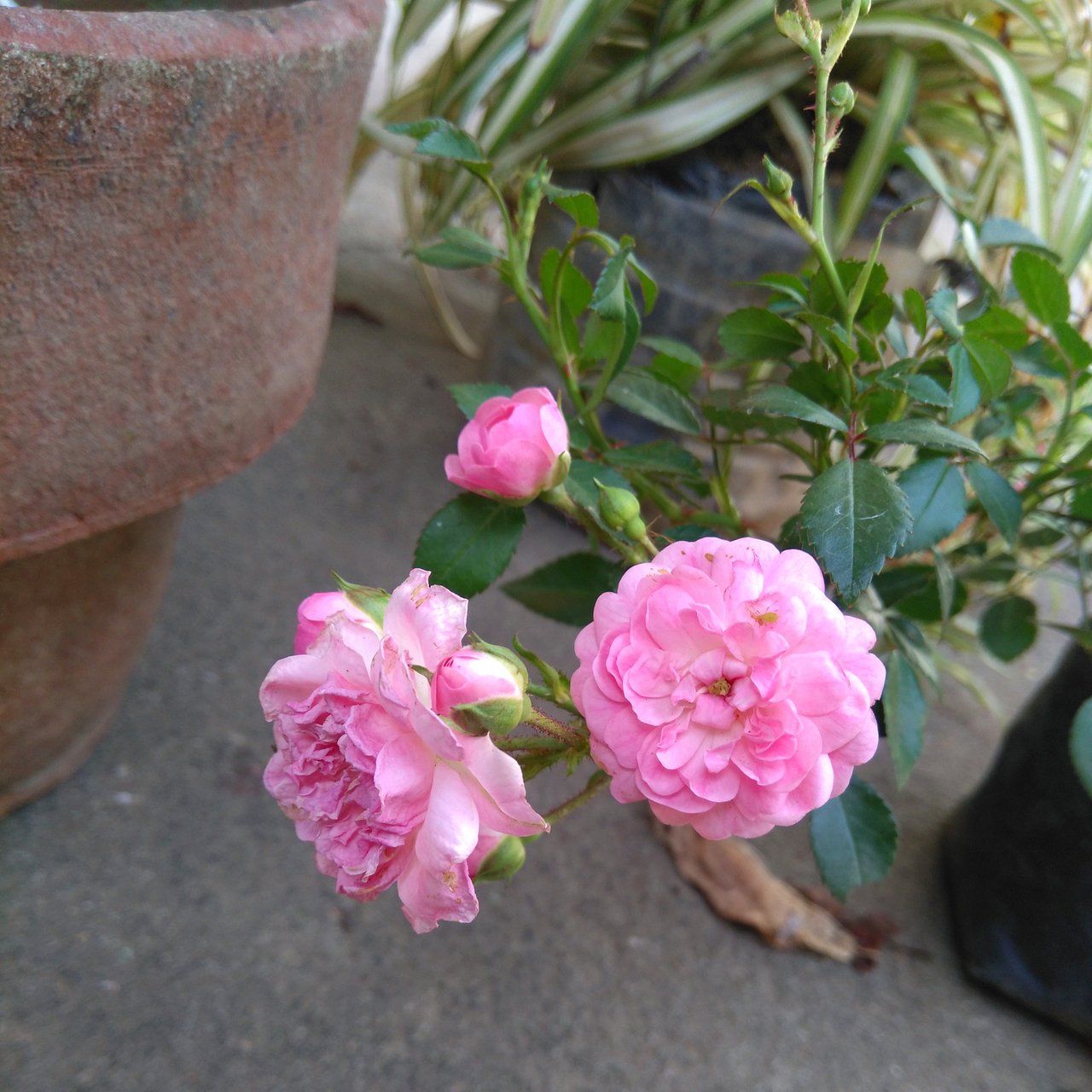 🍃 The smallest rose bud is the size of a rice grain.
🍃 Rosehips are the fruits that roses turn into.
Finally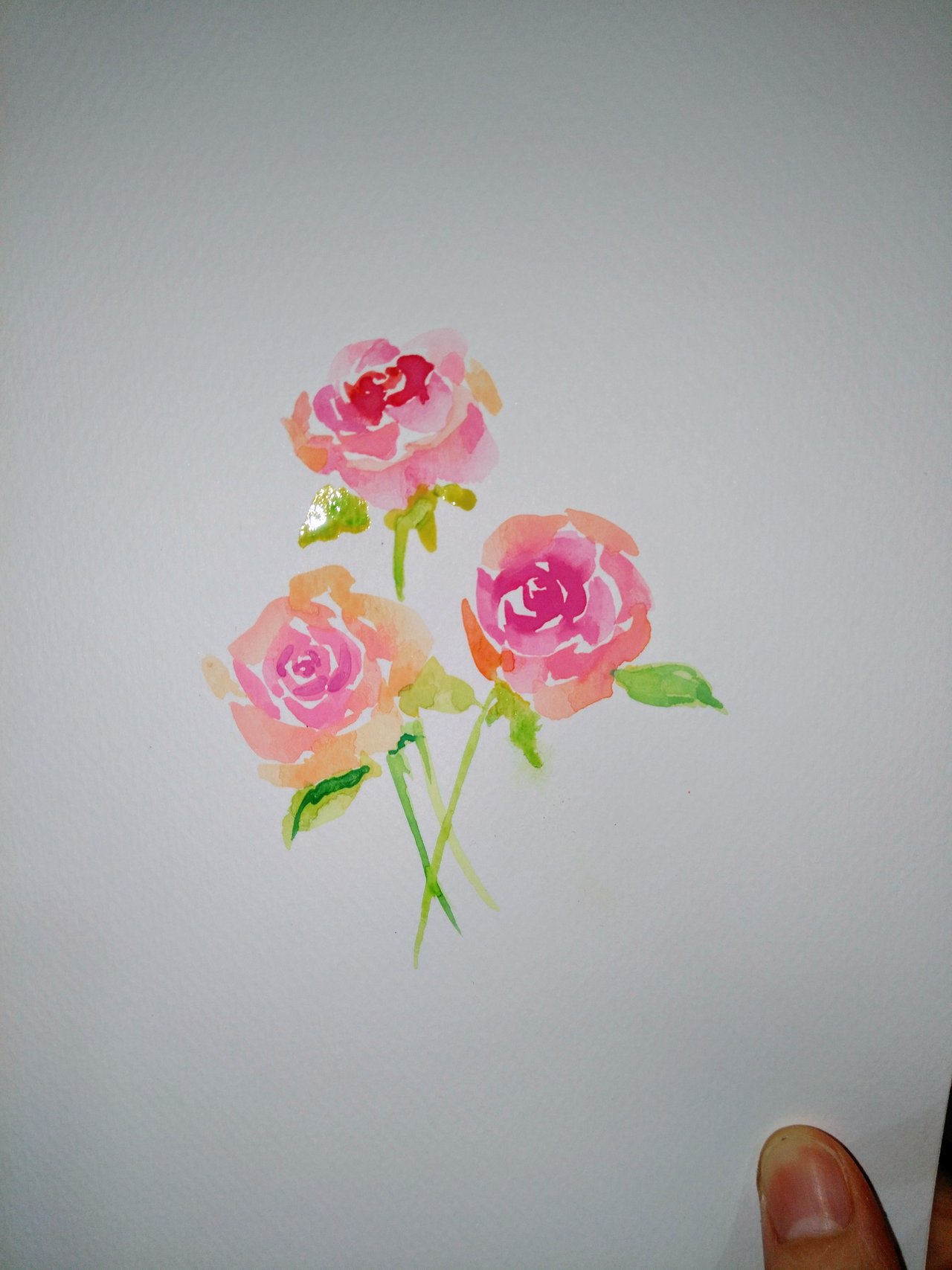 I hope this is good?
This is such an easy and relaxing painting exercise
Would you like to try it?
If you do let me know?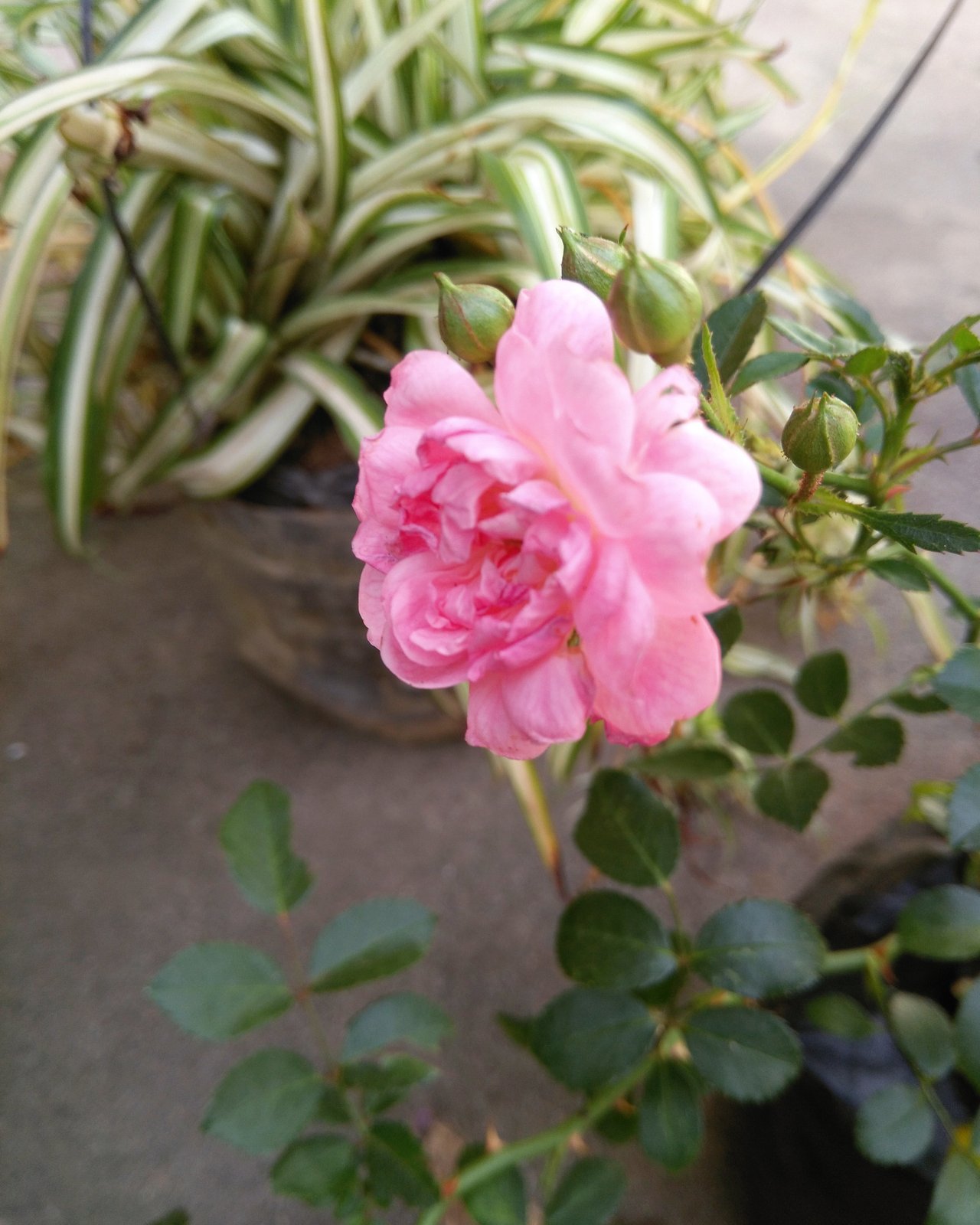 🍃 There are no black colors but there's a breed that is pitch black to the eyes but it is a dark red color.
🍃 Roses are tall, the tallest roses recorded is at over 23 feet or 7 meters.
Enjoy
Try getting a rose for your house or for someone special.
Keep STEEMING 🌹🍃🙏

🌍🌎🌏
THE ENVIRONMENT CALLS FOR YOU
HELP SAVE HER ♥️✨🕊️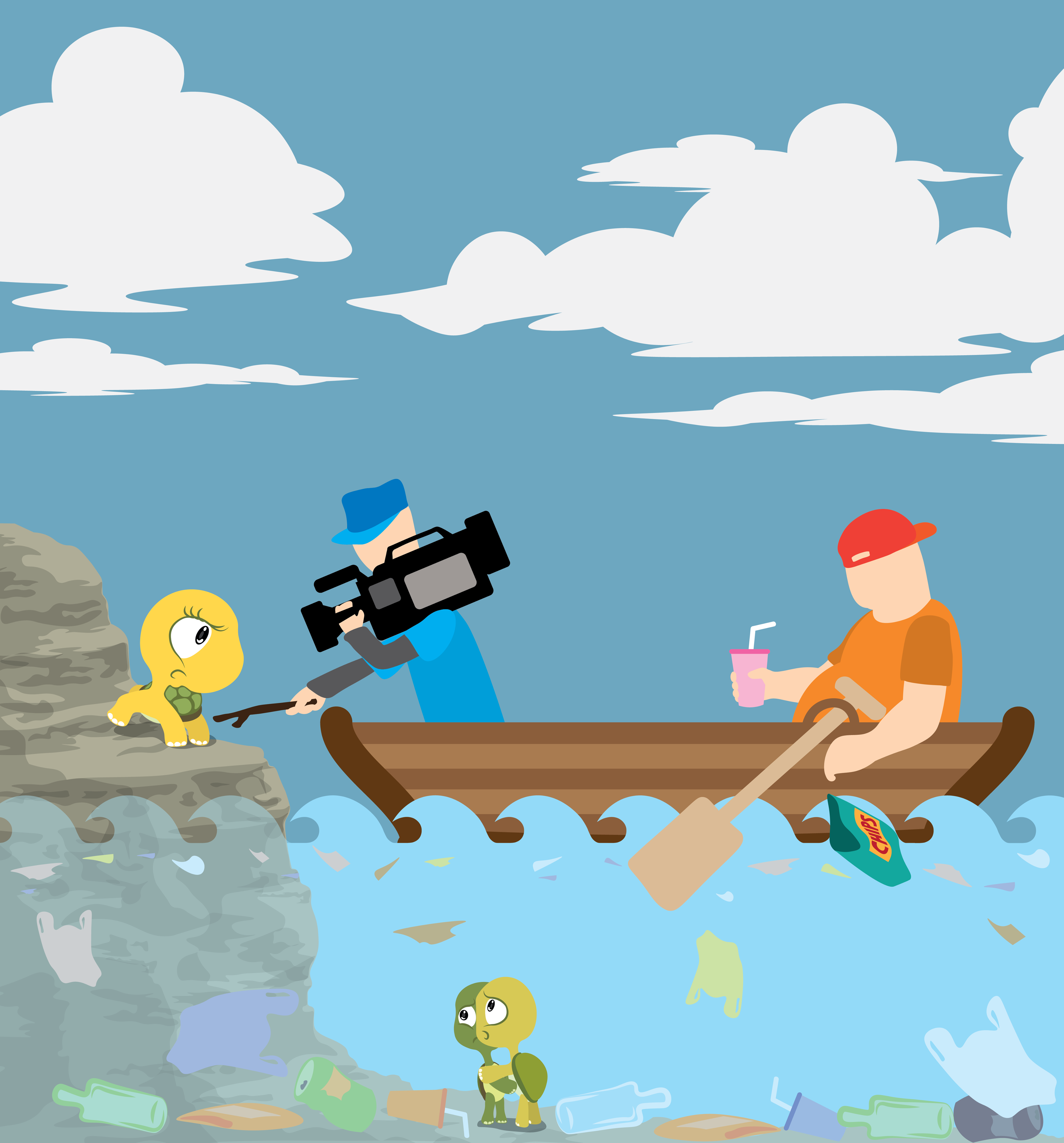 Protecting the Wildlife has never been so essential in the history of humanity as it is now. Bring awareness worldwide!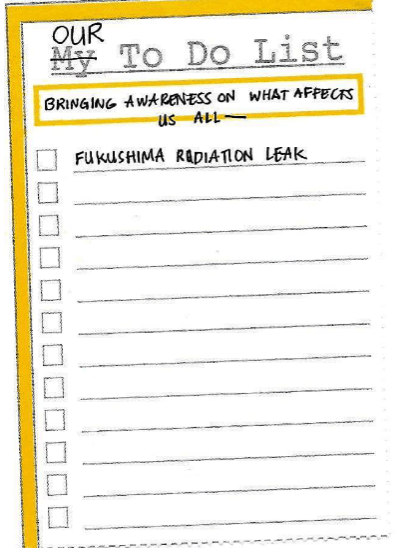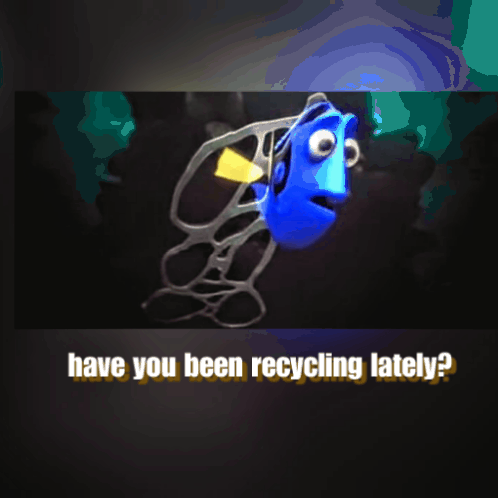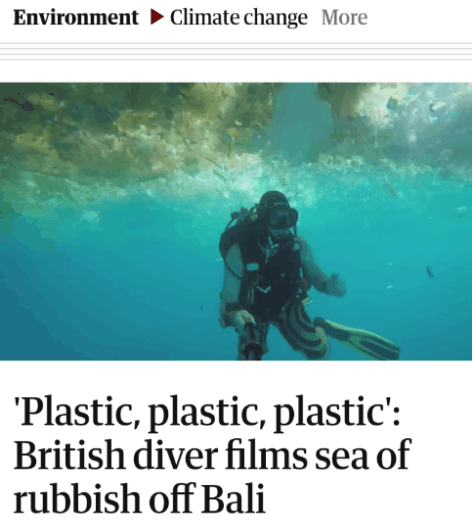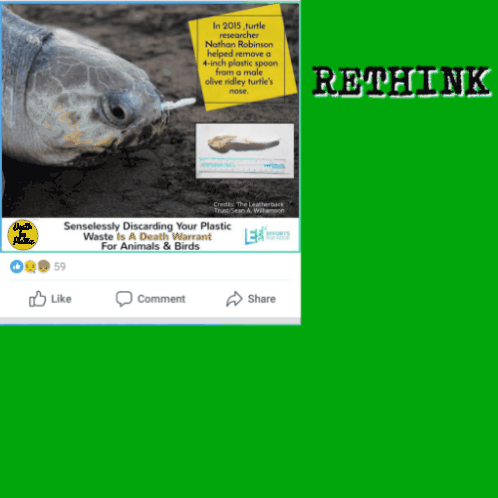 WE DO NOT INHERIT THE EARTH FROM OUR ANCESTORS, WE BORROW IT FROM OUR CHILDREN
🌏🌎🌍

😱IT IS IMPORTANT TO VOTE FOR WITNESSES☝️
I recommend:
@steemgigs
@blocktrades
@precise
@cloh76.witness
@ausbitbank

SOME AWESOME BLOGGERS
You don't want to miss😉
@gems.and.cookies
@anomadsoul
@surpassinggoogle
@topkpop
@hiddenblade
@deveerei
@korinkrafting
@fukumineko
@sethlinson
@mattphilleo
@deemarshall

That's all folks!
XOXO 💋
@jacinta.sevilla