He saw the palace every day, on that little island in the middle of the sea. He knew the treacherous waters wouldn't let him sail there, but he had a plan.
In that faithful morning, with a bucket on his head, he decided the only way he could see her again was to do the incredible.
Will he make it?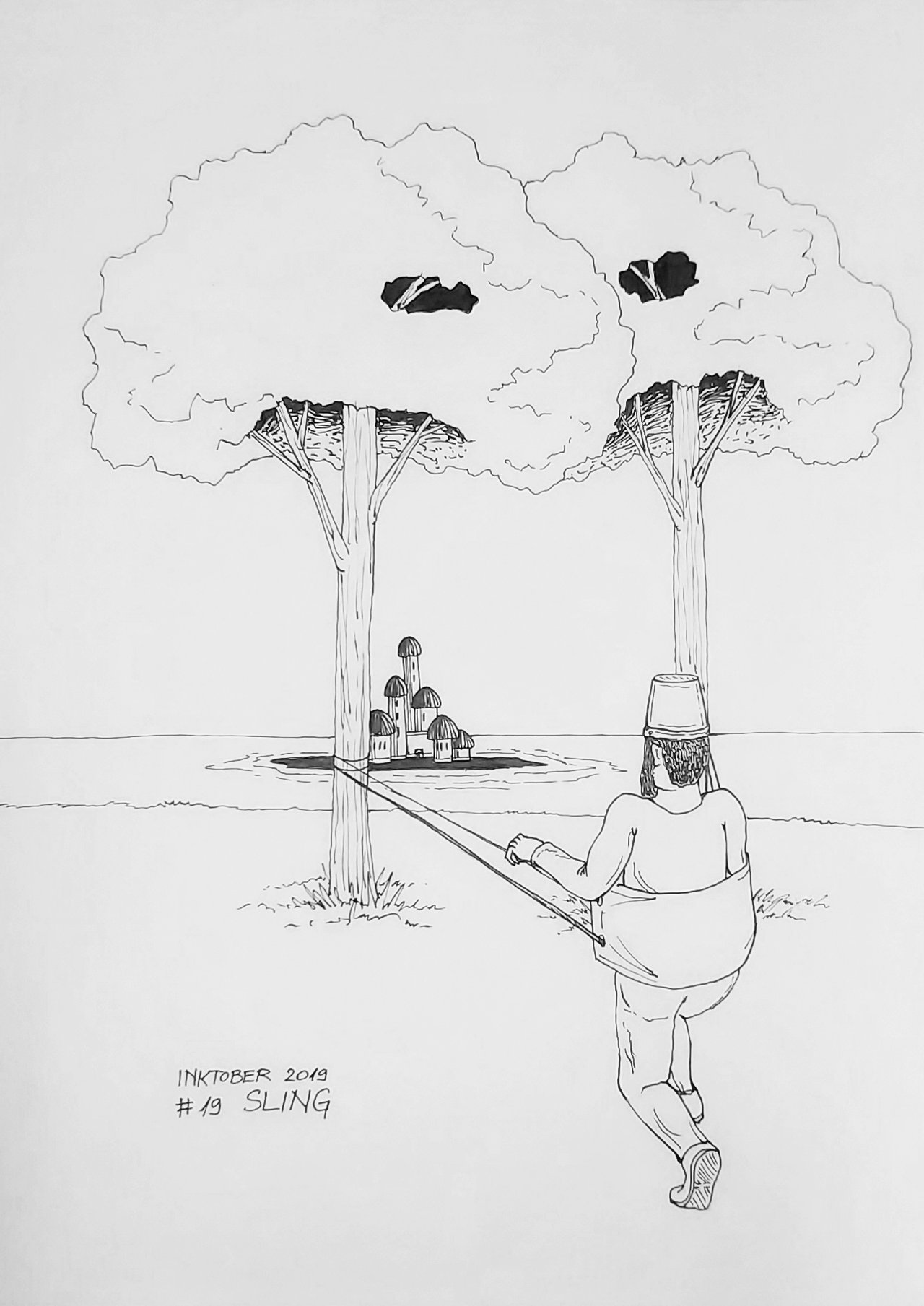 Hope you liked this little story added to the Inktober prompt :) I will do some more of those, I really enjoy coming up with a background for my drawing! Until next time, I wish you all a wonderful day!