Ciao a tutti
UP- Carl and Ellie -Step by step- Ran.koree
The other night I was watching this film-animation, so I decided to do the drawing of Carl and Ellie as children ... I hope you like it
Here is my finished drawing
My way
Used materials:
Trattopen black
Fabriano F4
Hb pencil
Black marker
Uniposca
Step by step
Trace ... first I traced the drawing on a sheet and then I created the main track on another .... I'm not a great expert on this cartoon technique ... but I always enjoy doing it ...
Step outline with black marker ...

The black of the edge made with the trattopen was bad .... so I decided to pass a bit 'of black Uniposca ....
**At this point I inserted lights and shade in pencil, setting up some small imperfections ** ....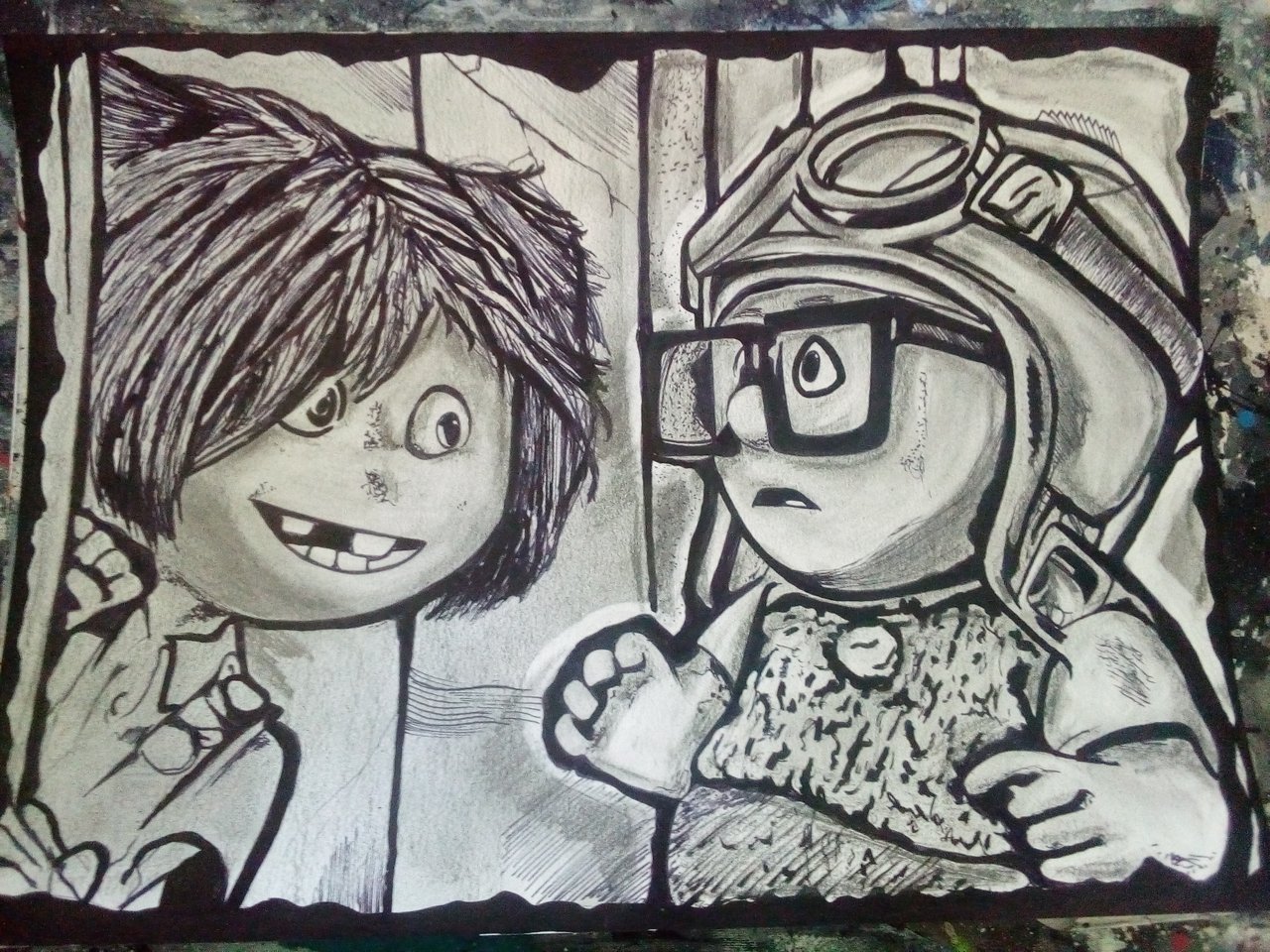 The finished design
All works and photos they were created by me
Spero vi piaccia e vi possa essere da ispirazione
FOLLOW ME INSTAGRAM
Ran.koree
https://www.instagram.com/ran.koree
---
2009 Up - Spirit of Adventure - italiano