Today I thought I would try something a little different and post a couple pages from my sketchbook.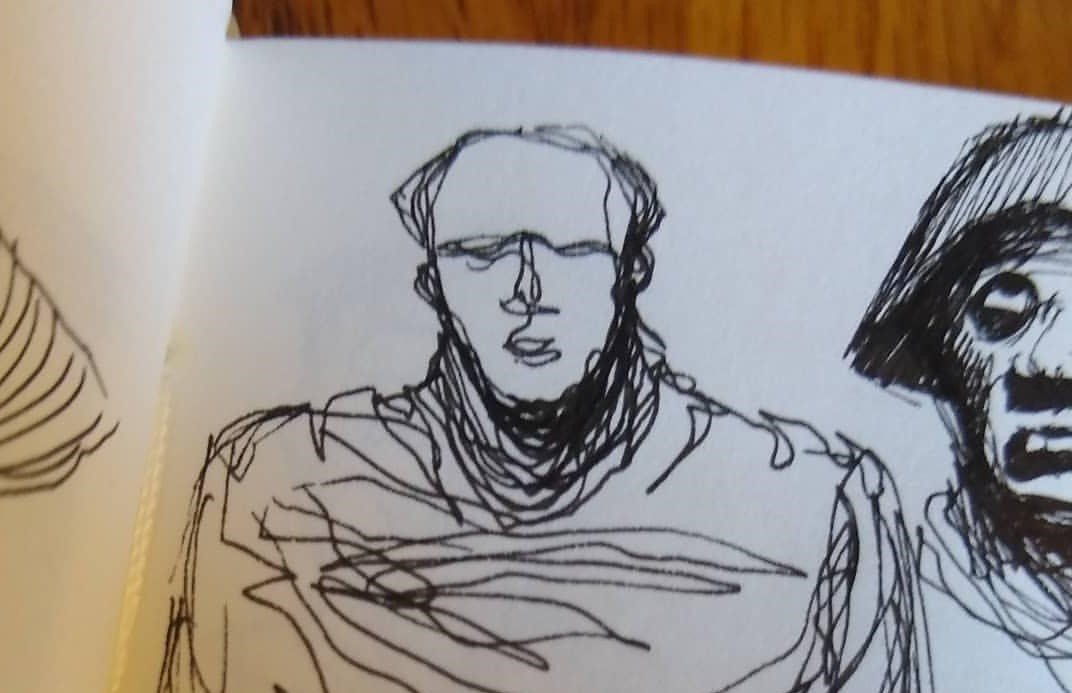 Almost all of my paintings start out here, in ink or pencil. My paintings have become so deliberate that my sketches have become rather loose and vague. This way of generating ideas works best for me when I just let go and let the pen decide.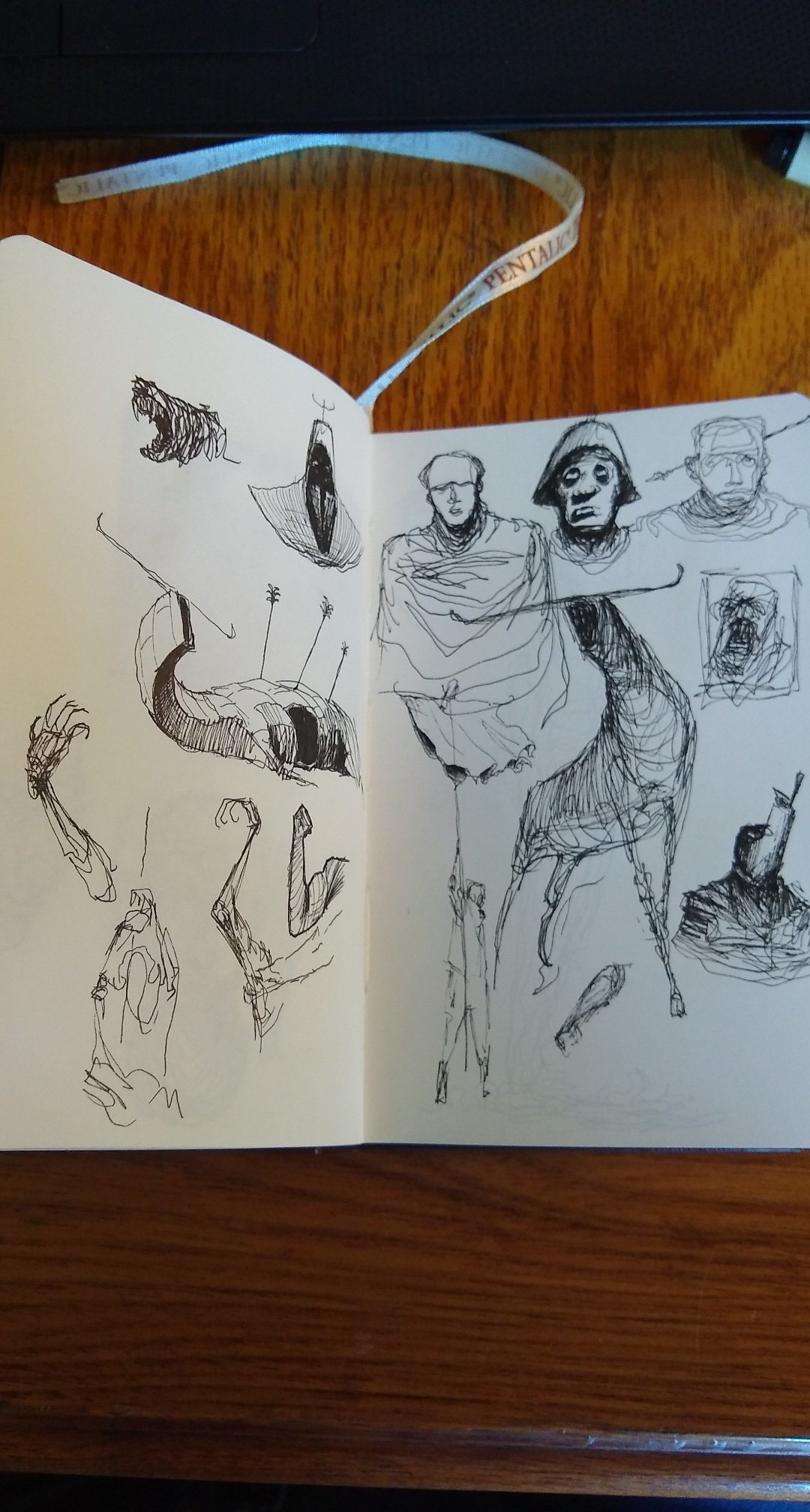 I have been having a lot of fun doing these single line portrait drawings.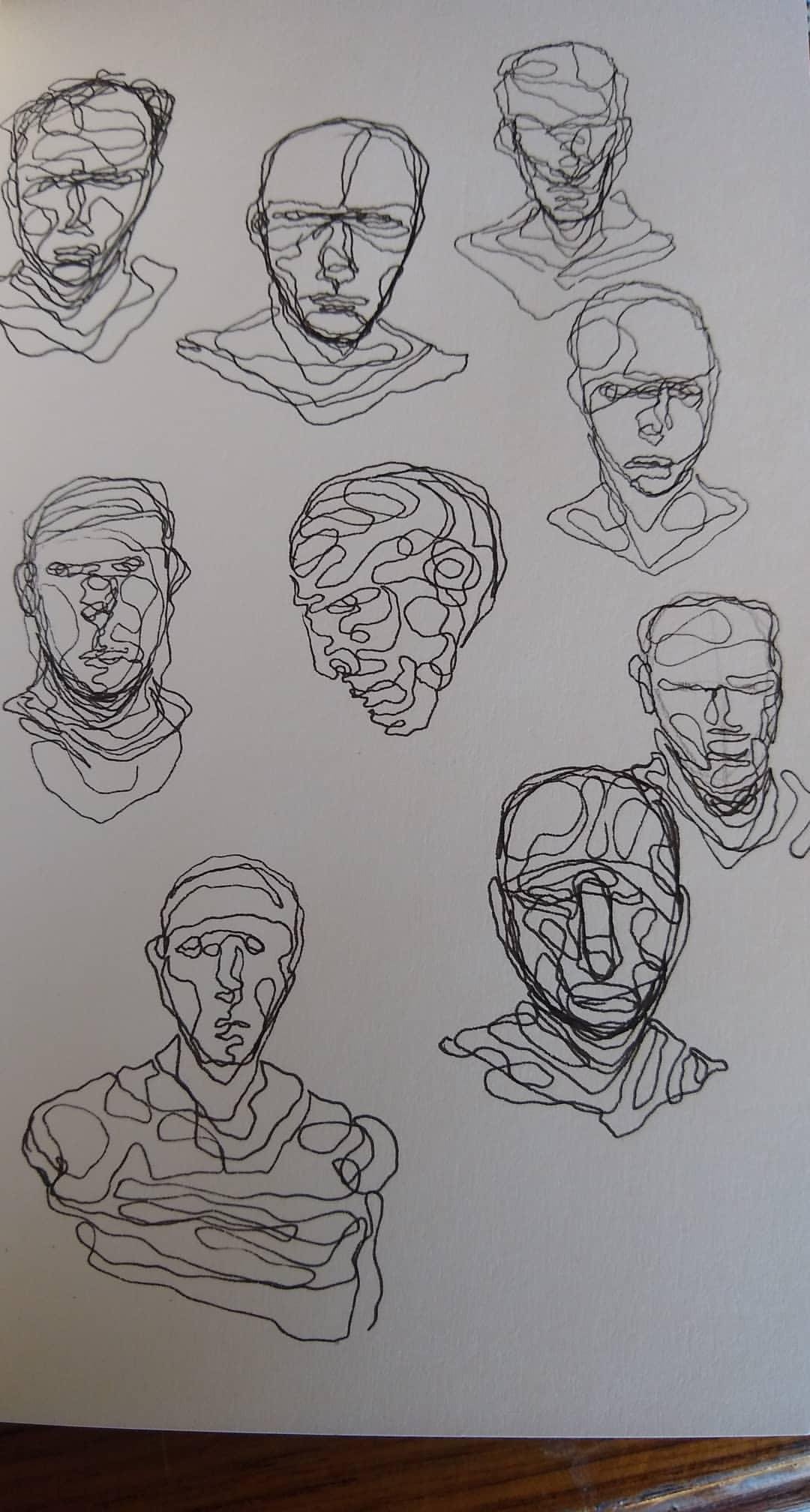 Doodling without constraints can be very calming in my opinion.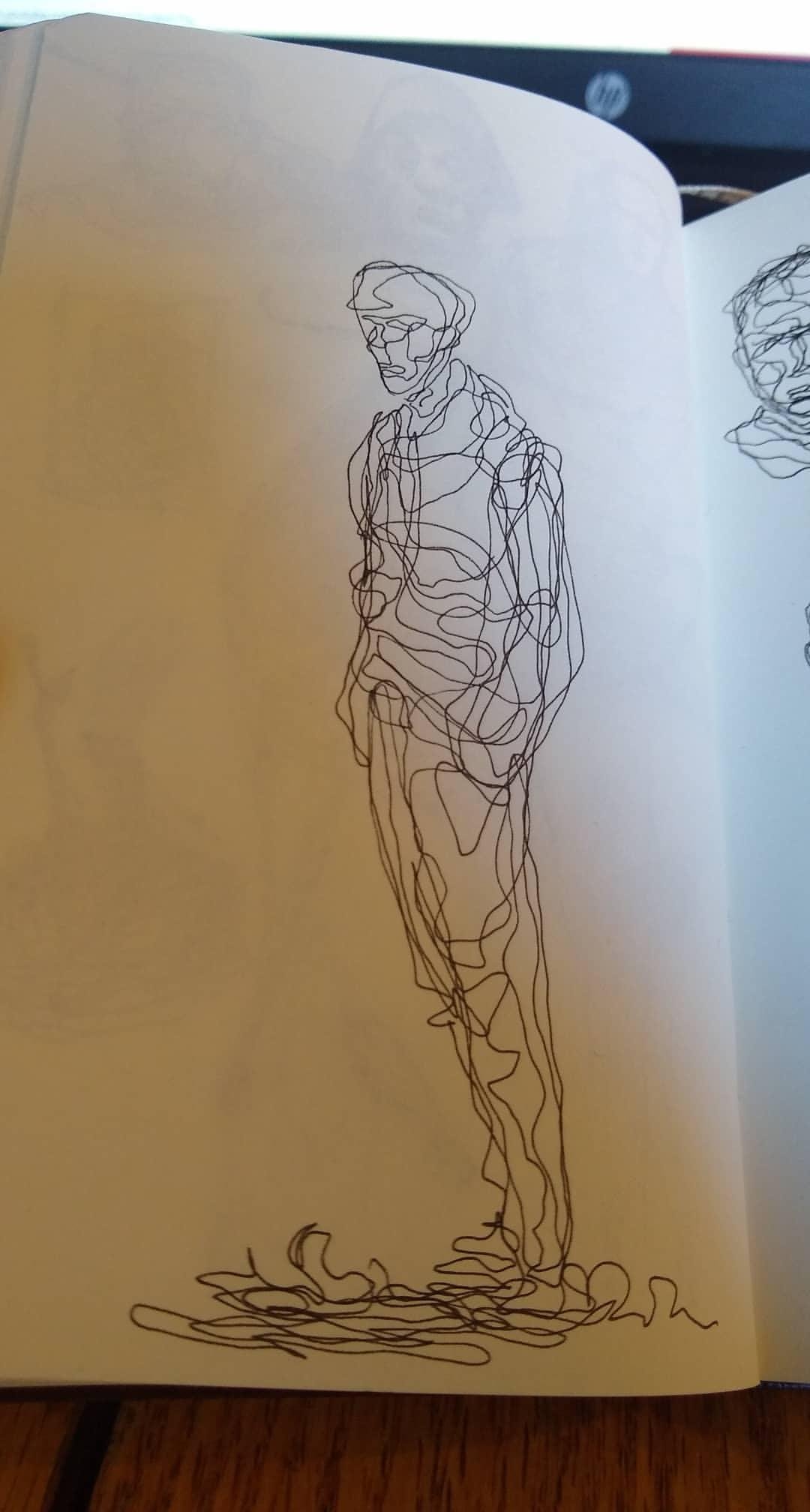 Thank you for viewing and let me know what you think in the comments down below. Would you like to see more of these sketchbook posts? I draw almost every day :)
Steem on!
-William